Planning a wedding isn't something that you are expected to be an expert at. It is very much a learn-as-you-go experience. Make sure you do your research on proper etiquette so you know what's expected of you, your future spouse, and your guests if you want everyone to have the best possible day.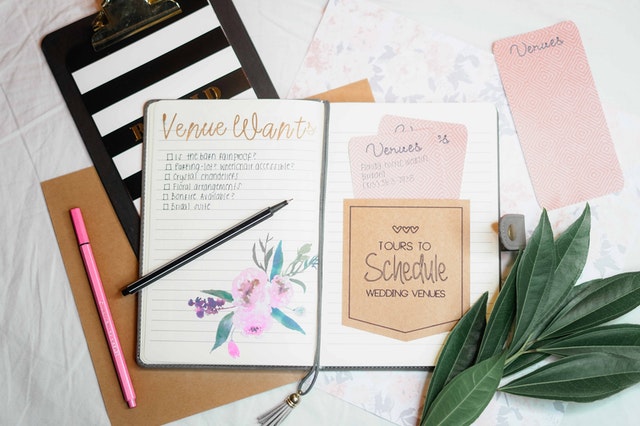 Create a Timeline
Getting engaged is one of the most exciting times of your life. You proudly show your engagement ring to everybody you can and you can't help but gush with excitement when you are telling the story of how they popped the question. Once your feet touch the ground again, however, it's time to get down to business and plan the big event.
The first thing you should do after you have a tentative budget is to create a timeline of events. By getting organized, you will stay on top of what you need to do and when you need to do it. Brace yourself for your schedule to suddenly fill up with meeting vendors, caterers, and viewing prospective venues.
Once you have your budget and timeline in place, it's time to formally share your exciting news. Save the dates cards are the best way to inform friends and family of when you plan on tying the knot. Let them know when to try to be available to come and share in your life-changing milestone.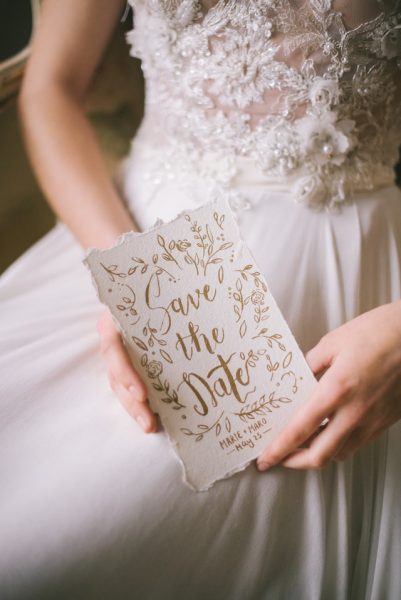 Avoid Faux Pax
When it comes to announcing your wedding day, there are common mistakes you should be aware of, in order to avoid them. Even though sending notices to ask your near and dear to clear their calendars isn't a necessity, you can be doing yourself and your guests a huge disservice by skipping them.
What's even worse than not sending them is sending them too late. A good rule of thumb is to send them out about 6-8 months before your wedding date. If you are doing a destination wedding, expecting guests to make travel plans and save up for their trip, you may want to send them even earlier than that. Don't forget, some people will also have to try to take time off from work to attend your wedding. The more notice you can give, the better the chances are that your guests will have time to make the necessary arrangements.
On the flip-side, sending your save the date cards too early can also render their intent useless. If you send cards out a year early, chances are your recipients will either forget about them or lose them.
Make sure you finalize your guest list before sending out your notifications of the date. Once the cards are sent out, you can't uninvite people you've asked to clear their calendars for you. To avoid either misunderstandings or an unintentional budget shortage, only send notices to the people you know you absolutely want to attend.
With all the coordination of your wedding stationery, bridal party, venue, and flowers, your save the date cards don't have to match or even coordinate with your wedding theme or style. This is a time to allow yourself to be creative and let your personality shine through. Play around with different colors and fonts to let your style as a couple be your guide. Your guests will appreciate your fun flair and get excited about sharing your big day.
To avoid any confusion, address your correspondence with the names of the specifically intended guests. By naming individual guests, you are eliminating any awkward assumptions or confusion. As tempting as it may be, don't include any registry information with your cards. That information should be included in the invitation or a link to registry sites down the road.
Planning your wedding is both exciting and overwhelming. Take the time to enjoy the process and stay as organized as you can to avoid unnecessary stress.