Whether you've been invited to a relative's house or you plan on celebrating the holidays at home, wearing seasonal fashions just seems fitting. It's also common for families to complement each other by opting for similar styles and colors. If holiday fashion themes are a tradition for your family or you simply want to try something new, these ideas are sure to inspire you.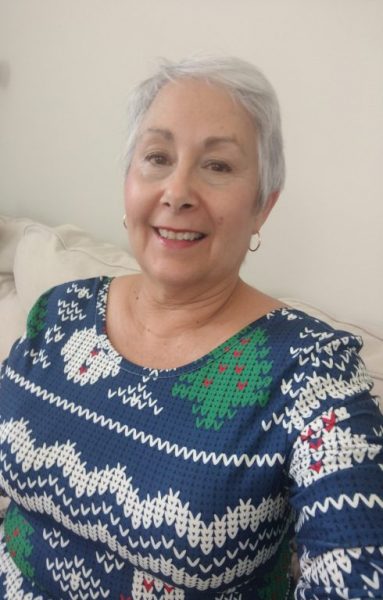 Pajamas
If you plan on having a low-key holiday at home, then pajamas are the way to go. They're comfortable and come in several different styles. Whether you prefer the red and green plaid top and bottom set or the character-shaped onesies, you guys will look absolutely adorable in your photos. Let everyone add their personality by selecting their own slippers, robes, or headwraps.
Decked-Out Shirts
For families that enjoy arts and crafts, designing festive t-shirts is a cool way to stand out this holiday season. Perfect for informal gatherings with friends or family, your shirts will be the talk of the evening. All you need are a few blank shirts, fabric glue, fabric paint, and some cool holiday add-ons like bells, holly, snowman, glitter, ribbon, and gemstones.
Set a time for everyone to get together and design their shirts. Personalize the outfits by selecting your own bottoms, shoes, and accessories. For example, mom might want to wear her bedazzled holiday t-shirt with a pair of skinny jeans, some trendy wide shoes for women, a cardigan, and some costume jewelry.
Ugly Sweaters
Some holiday fashions change with time, but ugly sweaters never go out of style. If you want to throw caution to the wind and get a few laughs, ugly sweaters are at the top of the list. These over-the-top festive sweaters come with everything from Santa and snowmen to lights and music. Let everyone select an ugly sweater that appeals to them to wear around the house or to a laid-back family affair. As ugly sweaters can be kind of loud, it's probably best to stick to basic bottoms and accessories.
Costumes
Halloween isn't the only holiday where families can have fun getting dressed up in costumes. Imagine hosting a family get-together, and your guests are greeted by Santa, Mrs. Claus, reindeer, and elves, welcoming them into their home for gifts, super, and a holiday cheer? Your kids will have some much fun letting their imagination run wild as they help bring a smile to everyone's face. You can take it a step further by decorating your house like the north pole, allowing the kids to do performances, or caroling through your neighborhood.
Red and Green
Are you heading to your company holiday party? If so, perhaps showing up in pj's, decked-out t-shirts, ugly sweaters, or costumes wouldn't suffice. You and your family can still dress for the season by opting for red and green fashions. Father and son can wear black slacks, white button-up shirts, and green or red ties. Mother and daughter would look dashing in red or green dresses with patent leather pumps or mary janes.
Upscale and Festive
If you plan on attending an upscale event this holiday season, then you and your family should be dressed to impress. Guys look great in black tuxedos or suits with a solid shirt and festive tie. Ladies can turn heads with long evening gowns, short cocktail dresses, strappy sandals, and elegant accessories. You could opt for traditional holiday colors like red and green or something more modern like gold, silver, white, and black when it comes to color schemes.
From uploading family holiday photos on social media to attending upscale events, the sky's the limit when it comes to what you wear. Whether you're looking for something festive, comfy, and simple for an evening at home or something elegant, chic, and modern for a black-tie event, there are plenty of ways to dress for the season without compromising your personal style. Talk about these ideas with your family to see which holiday fashion idea they'd like to try.