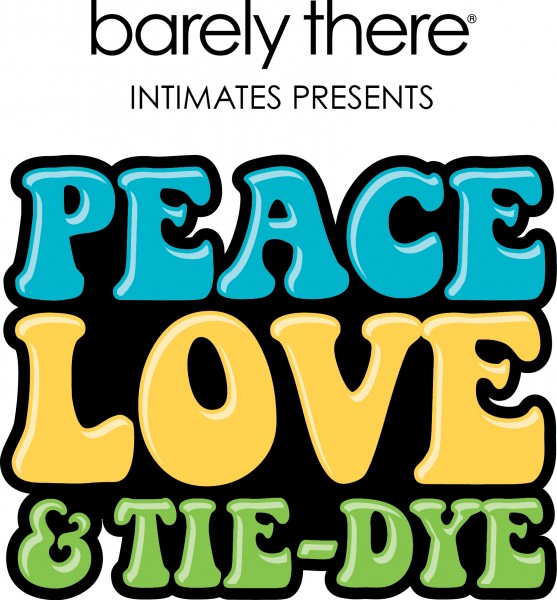 One thing that I've never done is lie about my age. I'm proud of having grown up in the Woodstock Generation! It was LOADS OF FUN (I'll tell you about it some time) and it's always crazy when I see some of what we wore come back into style.
Barely There is bringing Peace, Love and Tie-Dye to a brand new audience (as well as to those of us who never completely left our roots behind). We lived on communes, protested the war, and followed Jerry Garcia from city to city. While we're all grown up now, I'm sure that most of my friends still hold a little bit of that ideology and the Summer of Love in our hearts, and we can now wear it close to our bodies with Barely There's tie-dye panties and bandini bras found at Kohl's, Macy's and JCPenney. They come in array of sizes – from XS – XL.
They're funky, they're fun and they're fashion underneath it all. They also have a line of Rugby prints that come in bras with matching panties (like the blue bra in my video). So, spread the love and keep the 60's close to you.

Enter the Peace, Love and Tie-Dye Sweepstakes and you might just win a fabulous Vegas vacation for two, a mini-makeover, a Barely There wardrobe, a night on the town with tickets to see the Love show and much more. Just head over to BarelyThere.com and enter before August 31.
I received product to facilitate this review. All opinions are strictly my own.