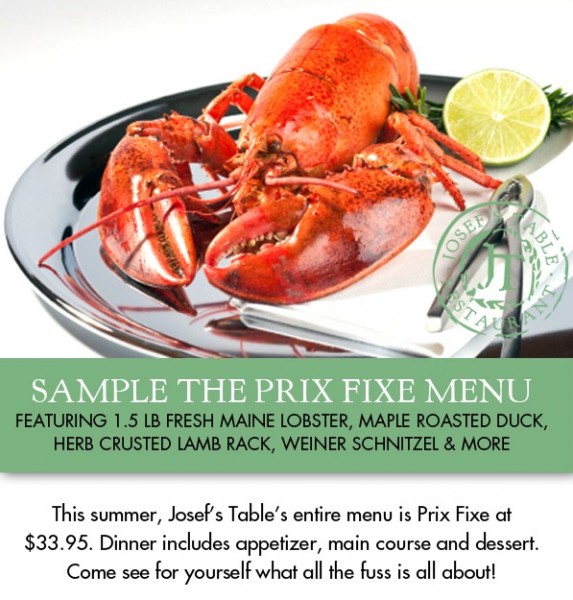 When one of my all-time favorite restaurants runs a special like this, you know that I'll be trekking to Boca Raton to take advantage. I was there just last week and had one of Josef's meals that you want to shout from the rooftops. His summer menu is INCREDIBLE and add to the fact that you can get just about every entree, along with an appetizer and dessert for only $33.95 and you may see me sneaking in more than normal.
For those of you who want to join me, the BEST night to go is Sunday, as it tends to be less crowded. Personally, I'd still make a reservation, especially when the rest of my friends catch on to this deal. I had the 1 ½ lb. baked stuffed lobster (how could I NOT?), but if you're appetite is huge you can order it in the 2 ½ lb. size for an upcharge (I also heard that they're adding Dover Sole).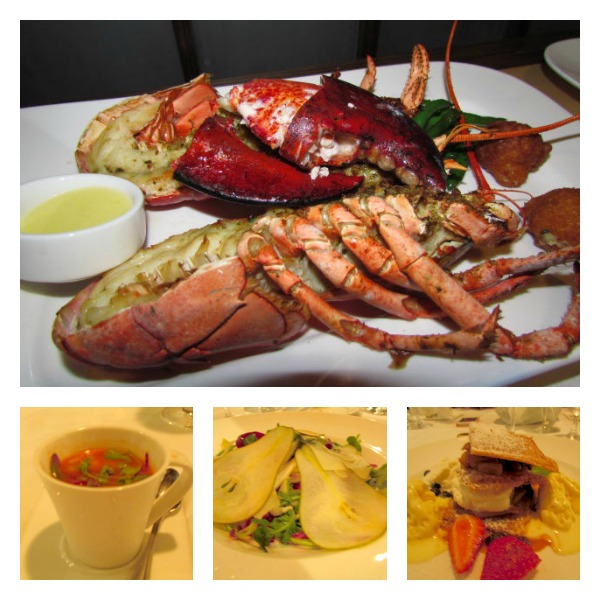 Since you weren't there with me, I thought I'd give you at least a visual taste of the fabulous Watermelon Soup, the Salade Panache, that LOBSTER, and of course Josef's famous Apple Strudel. But why live through me when YOU CAN  GO there yourself?
Josef's Table is located in the Polo Shoppes
5030 Champion Blvd, Boca Raton, FL 33496
For reservations call: 561-353-2700
Make sure you say HI to Chef Joseph and owner Mel Lechner for me, and remind them to save me a seat!
I was invited to a media dinner to facilitate this article. All opinions are strictly my own.