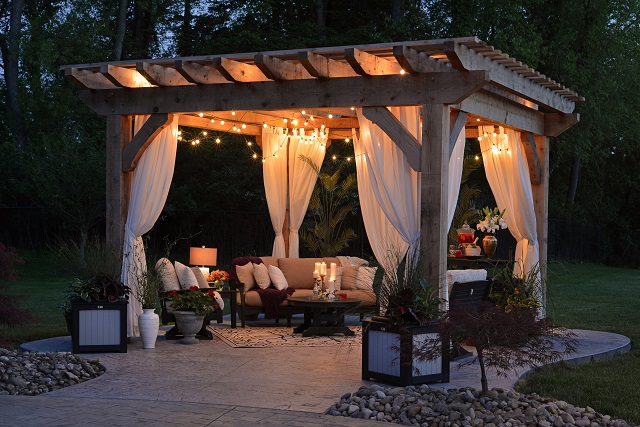 Many people are guilty of focusing too much on the interior of their homes, leaving the backyard messy and disjointed. This can lower your home's resale value while portraying you as disorganized to onlookers. You can change that by giving your backyard a little more attention. Read on for some splendid ways to improve your outdoor living space.
1. Perk it up with greenery
Making greenery a predominant feature in your patio or deck can breathe life into your outdoor living space. Potted plants, flowers, and gardens all add a touch of freshness to any backyard and make you experience a dramatic change of ambiance whenever you step out of your living room and onto your patio.
2. Use professional help
You may be looking to save money on your next home improvement project, but there is no point in doing it if you end up setting up a horrible structure. You definitely want something scenic that will improve your home, not deface it. Reputable builders such as Build FBG can save you the hassle of obtaining your own building tools and even provide you with patio, porch, and deck ideas to choose from if you don't know where to start.
3. Provide shelter
Putting up something to protect you from the elements is an excellent way to ensure your outdoor living space is usable throughout the year and in all weather conditions. This may mean extending the roof of the house or building a new one altogether, depending on where you erect the structure. If your patio isn't covered, there are many cover options that can deliver the goods without compromising stylishness. A patio umbrella, canopy, pergola, or gazebo are all great choices.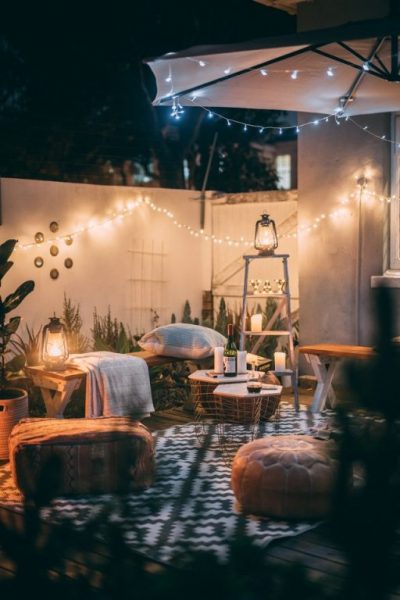 4. Give yourself some privacy
Just because it is an outdoor space, doesn't mean it can't offer privacy. A fence, wall, strategically placed trees or shrubs can help provide cover and create a private atmosphere around your patio. This may mean factoring in existing structures in your backyard when choosing a location for your patio.
5. Divide it into zones
Even though your space is outdoors, it's crucial to adhere to some of the laws that dictate your interior décor. You want to ensure your patio or porch is defined and organized with separate areas for cooking, relaxation, conversation, and other activities. And by this, we don't mean erecting stone walls to define zones; trees, hardscape materials, planters, and shrubs have been shown to be excellent boundary markers.
6. Fire it up
A roaring fire creates a sense of intimacy on your porch or patio. A fire source automatically makes a central point in the outdoor space to bring guests together. What's more, it produces heat, giving your space tri-seasonal usability.
Conclusion
Your outdoor space may not be as important as your living room and bedroom, but you can create luxury in your backyard with a little planning. Incorporate the above tips for a more charming and functional space.