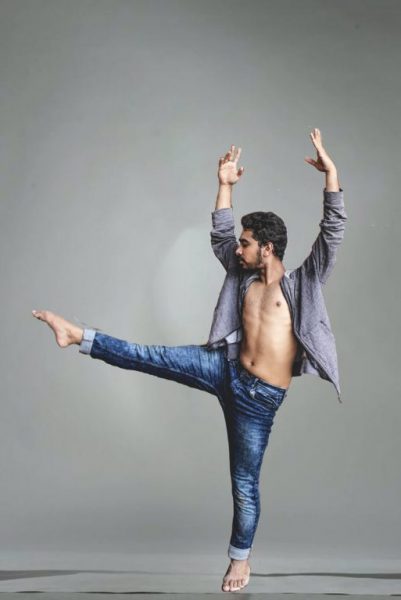 One menswear trend that will never go out of style is denim, especially designer jeans for men. The classic denim style now comes in an array of colors, prints, and cuts. All men's fashion jeans are not made equal, and they are as unique as the people that wear them. Although trendy men's jeans are one of the few timeless fashion staples that last every season, as trends evolve so, too, does our beloved denim staples. An essential wardrobe investment, finding the perfect men's fashion jeans to match your personal style and lifestyle can take some trial and error. Brands like Differio provide a one-stop-shop for men's jeans, making it even easier to find the trendiest jeans to match your personal style.
Whichever style of jeans matches your personality, you're safe in the knowledge that jeans are one fashion staple that will never go out of style. A pair of men's designer jeans will stand the test of time, serve almost any occasion, and carry you from one event to the next with confidence in your style.
The Skinny Jeans
Men's skinny jeans are the ultimate go-to style for easy day-to-night transition. Paired with either a polo shirt or smart blazer, skinny jeans can take you from the office to a night-out look in sixty seconds. Traditionally, skinny jeans are the best fitting jeans for men, and they offer ultimate style flexibility. Against the classic background of mens fashion jeans from previous decades, you can get more adventurous with the rest of your look. Wear with sneakers for a weekend, off-the-clock look, or style with ankle boots and a statement jacket for a dressed-up look.
The Sporty Jeans
You can jump onto the athleisure trend while still wearing your favorite men's designer jeans. Side-striped jeans mirror the appearance of tracksuit bottoms, with the added structure of denim. Sporty designer jeans for men allow for both comfort and style, making them the ideal casual staple for your wardrobe. They make a great alternative to jogging bottoms or leggings and are perfect for days off or going out in post-workout style.
The Biker Jeans
Channel your inner rockstar with black biker jeans, teamed with a leather jacket, and your tried-and-tested favorite boots. Biker jeans, designed from the protective gear worn while riding a motorcycle, offer both comfort and style for active days out on the town. These designer jeans for men are a common style worn by actors such as Justin Theroux and singers such as Coldplay's Chris Martin and are now a wardrobe staple.
The Bold Jeans
Street style has blown up in the men's fashion scene in recent years thanks to social media and hype culture. Men's colored jeans are increasing in popularity, thanks to celebrities, like Kanye West and Wiz Khalifa, both known for their love of bold urban jeans. With bold jeans, you can truly experiment with your personal style. Keep it simple with men's colored jeans in a daring shade like red, or think outside the box with graffiti printed jeans. Bold fashion jeans for men are the trendiest way to make a clear statement with your style, and the options are truly endless.