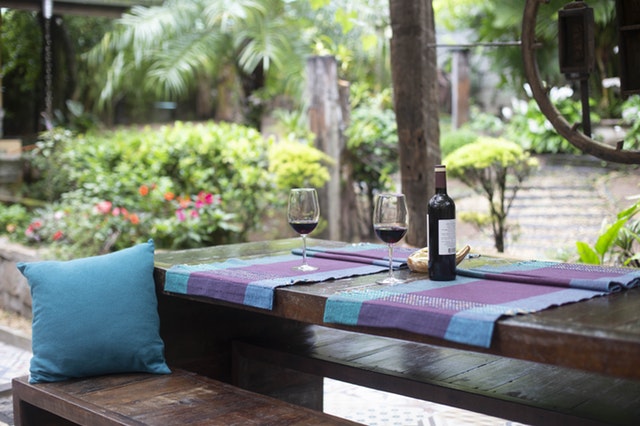 Are you looking for new ways to entertain your friends and family? Do you want to add some luxury to your alone time? It's time to turn your backyard into a summer entertainment center. Here's how to do it:
Create a movie projection area
No backyard entertainment center is complete without a movie projection area. If you have a large wall, that's the best spot to mount a projection screen. Screens mounted on walls won't flap around in the wind and make the movie look strange. If you're using a sheet for a screen, make sure to mount it to a wooden frame so it doesn't wrinkle in the wind.
For serious movie watchers, hook up your projector with underground cables so you can watch TV outside as well. With this kind of setup, you can watch your favorite cable TV shows and catch every sports game in your backyard. You can even hook up your PlayStation or Xbox to your outside screen.
Understand lighting is everything
For an outdoor movie projection to work best, it needs to be as dark as possible. Projected movies have better contrast when the projector is the only source of light. The light from a full moon will ruin your movie. So will the yellow light that comes from street lamps.
Before permanently mounting your screen and setting up your lounge area, test your movie in different areas and at different angles to find not only the best location but the best time to watch a movie. If you can enclose your movie area in a light-blocking canvas gazebo, that's even better.
Don't forget the audio
You could have your guests wear wireless headphones, but then you can't socialize easily. If your neighbors won't mind hearing movies on occasion, install an outdoor audio system. If your neighbors are particular, even during times when you're legally allowed to make noise, don't pipe any audio through your outdoor speakers past 6 pm to stay on the safe side.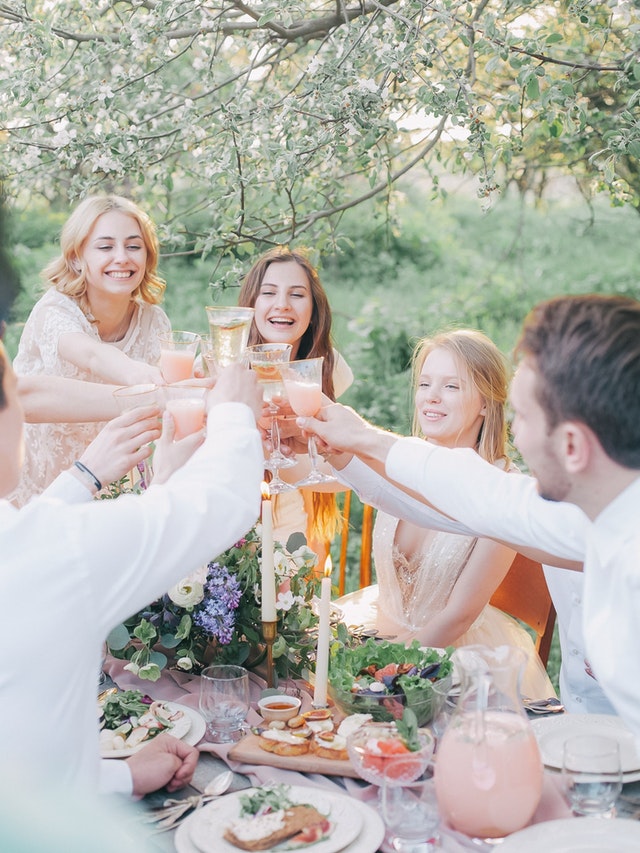 Invite your neighbors over
Having a movie theater in your backyard is a great way to get to know your neighbors. Instead of exchanging a casual greeting when you pass them on the street, invite them to a movie night and get to know them better. If they complained about your movie nights in the past, perhaps being invited will change their mind.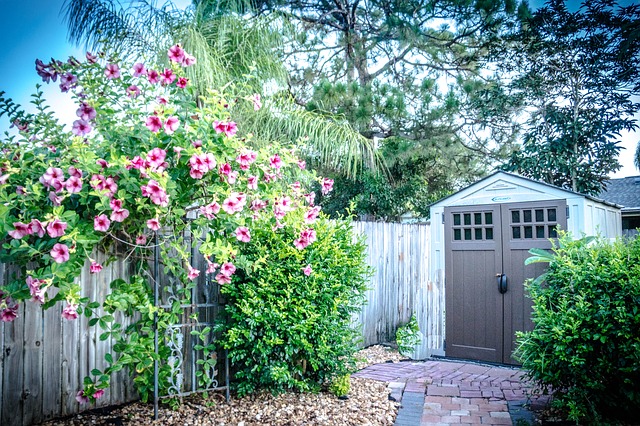 Create weather-proof supply station
Prior to launching a movie night, you need a place close by to stash extra snacks and drinks. Your guests will want to refill their popcorn and grab another soda at some point. Get a small shed, install some shelving, and set it up as a self-serve snack station. If you're concerned about the weather, sheds come in a variety of materials like vinyl, wood, metal, and plastic. You can get a shed made from the material that works best in your climate.
When you're not using your shed as a snack bar, you can use it to store your backyard theater supplies like beanbags, folding chairs, wicker chairs, tables, and even your movie projector and screen.
Invest in comfortable furniture
Nobody will want to come back for a second movie night after having to sit on folding card table chairs all night. Invest in good quality outdoor furniture. It won't feel the same as the sectional sofa in your living room, but it will be far more comfortable than folding chairs.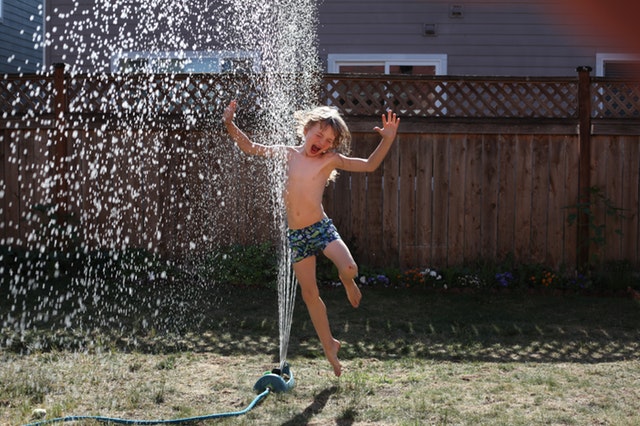 Create a play area for younger kids
Younger kids won't always want to sit through an entire movie. Create a play area for kids that can be used in dim light. Some good ideas include backyard tents that look like teepees with fluffy pillows, hanging chairs, a sandbox, and a chalkboard wall built into the fence.
Be sure to create a play area that won't require constant adult supervision. You're going to be involved in the movie and conversations with others, so your attention will be divided. For example, a zipline and a climbing wall are fun, but not at night. You can't guarantee kids will listen when you say certain areas are off-limits during a movie. Hold off on building those types of play areas until your kids are older, or build them within an area you can fence off and lock during movie time.