This post was sponsored by Neutrogena as part of an Influencer Activation for Influence Central. I am disclosing this in accordance with the Federal Trade Commissions (FTC) guidelines concerning the use of endorsements and testimonials in advertising. I received complimentary products to facilitate my review.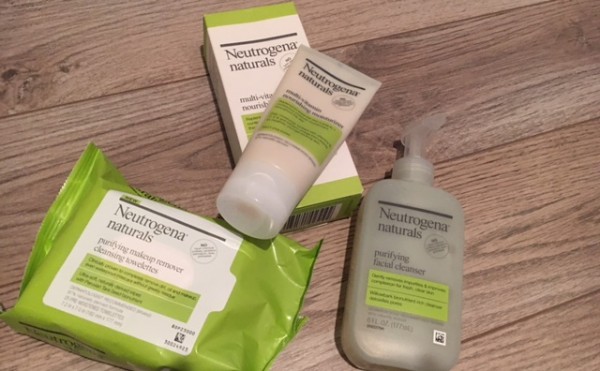 SIMPLE – UNCOMPLICATED – CLEAN
That's how I like my skin care. I am the PRINCESS QUEEN of trying to cut corners when it comes to certain daily routines. You'd think I was in a rush, on those nights that I say "forget it" to taking off my makeup.
Over the years I've probably bought and TOSSED hundreds of dollars worth of skin care products
WHY?
Simple…either they don't work, they are irritating to my skin, or they don't have the simple clinically proven ingredients that I want.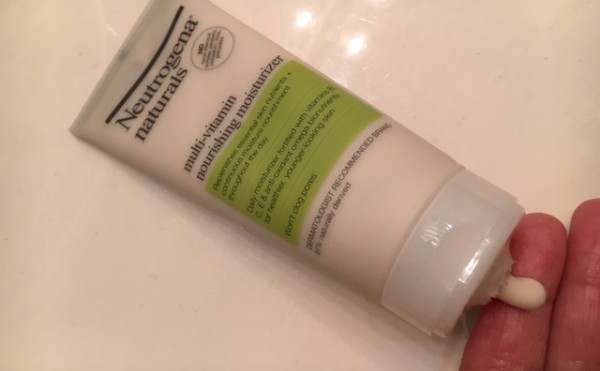 What's different about Neutrogena Naturals?
From the moment I began to use these products I noticed that they were gentle, actually did what they claimed, and have the ingredients that all of the skin care guru's say are MUST HAVES…all at drugstore prices. Even though I'm older, I like a simple solution to cleansing my skin. Harsh is not in my skin's vocabulary, and although Neutrogena Naturals Purifying Facial Cleanser has Bionutrient salicylic acid to REALLY get my skin clean, it does it without leaving any residue or drying my skin out….all with lots of natural ingredients, andbionutrients, extracted from natural ingredients, to holistically enhance the proper function of healthy skin.
No complicated routine for THIS gal…I just wash and moisturize, which is why Neutrogena Naturals was a great find. The Multi-Vitamin Nourishing Moisturizer is light enough to NOT clog pores, yet is stocked with moisture to get that glow that I want. Smooth skin with a bright glow…that's the goal, and these products definitely fit the bill. Plus, the scent is light citrus…a very CLEAN smell, and they do all this without harsh chemical sulfates, parabens, petrolatum, dyes or phthalates.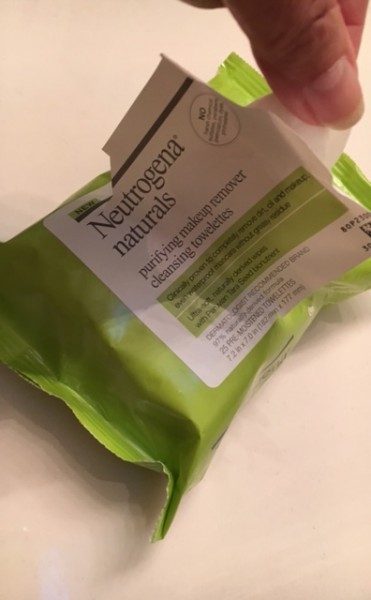 Admission
I hate taking off my makeup before bed, so the so very soft Neutrogena Naturals Purifying Makeup Remover Cleansing Towlettes ensure that ALL of my concealer and mascara are OFF before I hit the pillow. Plus, they are my GO-TO travel product. I love to clean my face on the plane, and since these packs are TSA friendly, I can clean and refresh before I land.
Beauty tips from Kristen Bell
Did you know that Kristen Bell is Neutrogena's Brand Ambassador? Neither did I, and when I found out I knew that she was the perfect fit for such a natural brand. Here are some of her beauty tips!
As told to InStyle.com: "The shifts I've made towards being more eco-friendly aren't monumental, and they don't have to be a total overhaul. It shouldn't scare people. For example, I try to limit my showers to 3 minutes; one long song and you're done. I do 4 things in the shower: I use soap, shampoo, conditioner, and brush my teeth. Most of the time, it's all done simultaneously!"
As told to PopSugar.com: "I really like the Neutrogena Naturals line because there's a minimal amount of ingredients. It's really pure and natural. I live by the Purifying Facial Cleanser — I use it every single night. I use it either with my fingertips or a little wooden natural bristle brush, and then I use the Multivitamin Nourishing Moisturizer. And that's pretty much it."
As told to UsMagazine.com: "I always wash my face before I go to bed with the Naturals cleanser….Consistency and simplicity is what my skin really, really responds to."
Earth Friendly
All of the Neutrogena Naturals products are packaged in recyclable paper cartons. The folding cartons are made from 100% recycled paper with a minimum of 60% post-consumer recycled content, and use 70% less water in processing than virgin paperboard does.
I always appreciate brands like Neutrogena who are environmentally-conscious, and with so many skin care products to choose from, efforts like making the products recyclable really speak to me as a consumer. Even the Neutrogena Naturals website is green, and is brought to you by a Green Server, a self-sustainable, sun-fueled and wind-powered server that only uses renewable energy to keep our website running "off the grid." Now THAT is commitment.
Available at my favorite store
I'm a Target gal, and I found these in the beauty department, so no need to go on a wild goose chase for Neutrogena Naturals, you can pick them up when you do your regular Target shopping.
Product Details:
Neutrogena Naturals Multi-Vitamin Moisturizer

Daily lotion replenishes essential skin nutrients while providing continuous moisture throughout the day for healthier, younger looking skin
Fortified with vitamins B, C, E and antioxidant omega bionutrients, this moisturizer is clinically proven to boost skin's defense against dullness and roughness
Contains no harsh chemical sulfates, parabens, petrolatum, dyes or phthalates
Citrus cream scent
Allergy tested and non-comedogenic
SRP:  $12.99/3.0oz

Neutrogena Naturals Purifying Facial Cleanser

Washes away impurities and detoxifies pores for fresh, clear skin
Contains willowbark Bionutrient salicylic acid to remove dirt, oil and makeup, while rinsing clean without pore-clogging residue
Clinically proven to:

Remove 99% of dirt, oil and impurities

Naturally derived ingredients include: coconut, corn, willow bark, guar bean
90% naturally derived
SRP: $7.99

Neutrogena Naturals Purifying Makeup Remover Cleansing Towelettes

These ultra-soft wipes are clinically proven to remove makeup including waterproof mascara, naturally
Promotes totally clean, fresh skin in one simple step. Skin is left purified, fresh and healthy-looking with no greasy residue, so there's no need to rinse
Formulated with unique emollients to help dissolve oil and makeup with ease
97% naturally-derived cleansing ingredients without any harsh chemical sulfates phthalates, parabens or unnecessary additives
SRP: $7.49 (25 count), $3.24 (7 count)