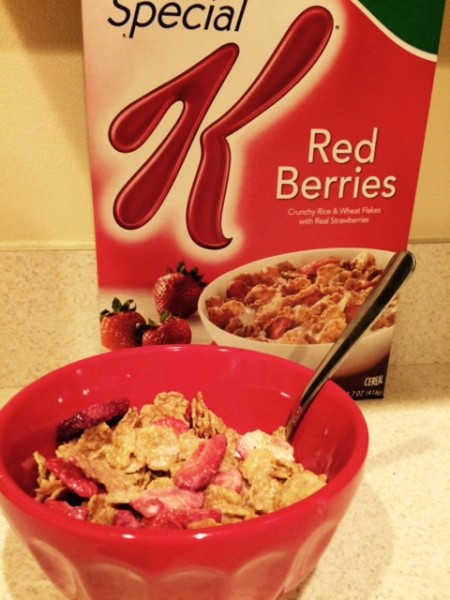 I recently received these Special K Red Berries (with REAL strawberries) to review for a sponsored post! I wasn't even sure that I'd actually take the time to eat them each morning.  I always seem to be in a rush. HONESTLY, I don't understand it myself. On writing days, I venture no further than from my bed to my desk, with a quick pit stop in the kitchen for coffee and a little something that I can grab. Sometimes I think it's just the way I'm wired. I've never been able to take a nap or kick back in the middle of the day to relax. I'm just a get up and go type. Unfortunately, that equation also means that I'm not a big preparer (just ask Mr. S about my 20 minute dinners). Toast and butter is too much trouble (I can't wait that long).  It's all I can do to pour cereal in the bowl and splash in a little almond milk before sitting down at the computer.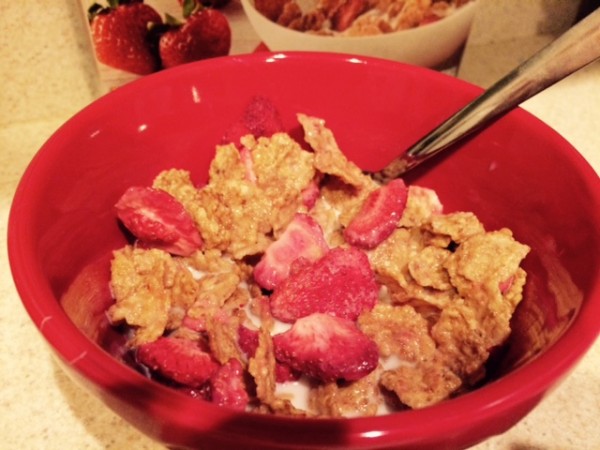 The IDEA of having a good breakfast is one that I embrace wholeheartedly. But beyond the pour and eat, taking the time to slice fruit, etc….well, it just isn't how I function. That's why I love being able to pour my cereal and fruit straight from the box with no slicing of the berries. With Special K Red Berries, I feel like I'm starting the day with the right nutrients, including fiber, folic acid and vitamin D, and plenty of delicious fruit and protein to keep me going.
My secret?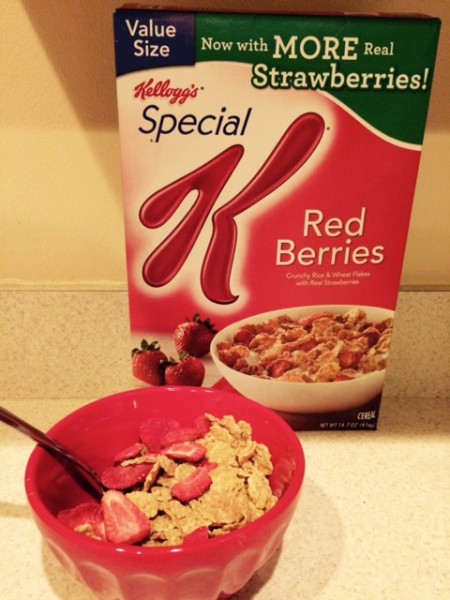 I let the Special K Red Berries sit in the almond milk to plump up the berries before taking a bite. That way they taste like they're freshly cut – plump and juicy.
My second secret?
I feel like I'm doing something healthy to start each day. Special K cereals are made with at least 8 grams of whole grains, giving you 10% of your daily fiber. It adds Vitamin D (which my doctor said that I was lacking due to age) and folic acid, adding 35% of the folate we need each day.
Special K is partnering with chef and TV personality, Laura Vitale to help women eat delicious food with positive nutrition. Special K is here to support them on their weight wellness journeys and show that with a few simple food swaps throughout the day, it's easy to eat special and feel special.
My third secret?
Once you taste them you'll know why I often finish my day the same way that I start it….by pouring a bowl of Special K Red Berries and relaxing in front of the television. This cereal is sweet enough to conquer my nightly sweet tooth, and at 125 calories (with my half cup of almond milk), it's less calories than any other treat that I normally stock at the mansion.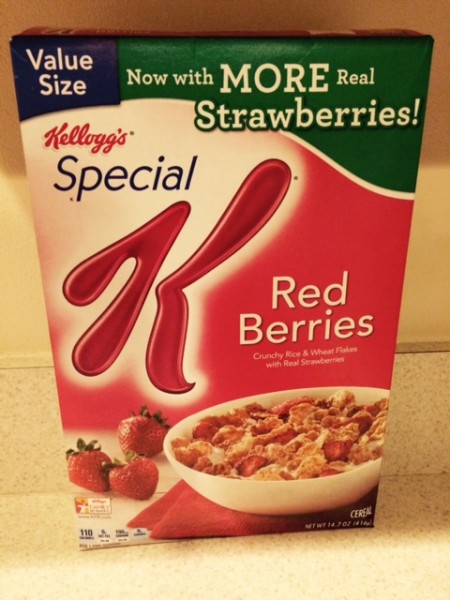 All of this talk about Special K Red Berries is making me want to pour a bowl RIGHT NOW. Add it to your shopping list this week and you'll get why I enjoy them so much as well.
This is a sponsored post written by me on behalf of Special K® Red Berries.