Cross Country Cafe
+
LavAzza
Coffee de Jour
With my Keurig and a K-cup, I sit on my loggia, sipping a cup of the best coffee Italy has to offer: LavAzza K-cup Gran Aroma, a medium smooth cup of coffee. That is for the morning! In the gathering dusk of afternoon I choose another favorite of mine from LavAzza: the Classico (in K-cup) for a medium roast tango with a slice of Italian biscotti!
When I think of Italy, I think Pompeii, the Coliseum, the statue of David, the Sistine Chapel – and museums!  Walking through streets of Italy requires a good pair of shoes, a great camera – and a great Italian café.  I admit, my addiction is to museums and coffee!
I am going to Italy this year via the choice of my coffee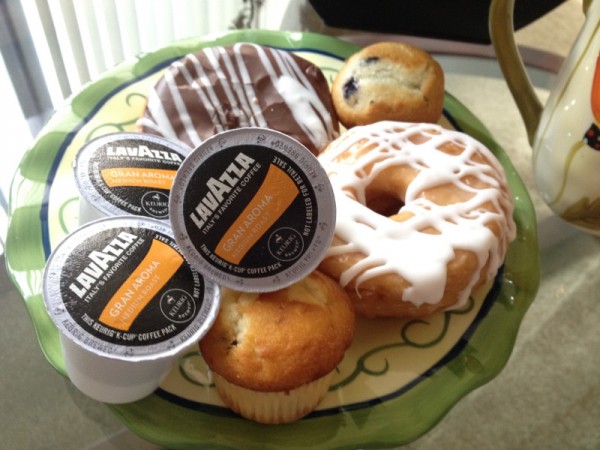 I want passion in my coffee!  The most passionate country I know is Italy, and one of my favorite Italian brands of coffee is LazAzza (since 1895, LavAzza has been innovated by the LavAzza family).  Since I am constantly on the go, I depend on my Keurig and K-cups for my ecstasy of morning java; LavAzza's Gran Aroma, a smooth and aromatic medium blend roast coffee is my morning choice.  First the smell, that fruity tang of citrus and twist of floral that wafts into the air as I wait for Gran Aroma to fill my cup: then the taste, no bitterness, just a smooth, not too heavy taste of 100% Arabica beans that retains its bold and balanced flavor.  Gran Aroma perfects a medium roast without the punch of aftertaste. Delicate, distinct aroma, smooth as a pebble in a stream. Rated a 3 by LavAzza for intensity.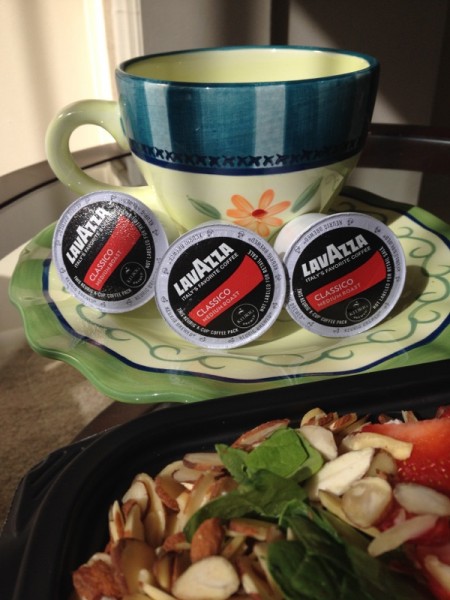 Since the Gran Aroma reminds me of café mornings, lemons and croissants in Rome, I decided to experience a second LavAzza medium roast blend – the Classico. Like the Coliseum, the Classico is just that – a class act medium roast coffee blend with a bolder, fruity side.  The dried fruit aroma packs a promise of evening dusk and a romantic waltz, or a stroll around the apple orchard.  Classico is the afternoon burst of pure coffee delight.  Stronger, a 4 instead of a 3, but still controlled, Classico will never burn your tongue or send a bitter taste.  This is my favorite of the two: it seem I am an evening personality, waiting at the Fountain of Trevi with a symphony and a cup of Classico.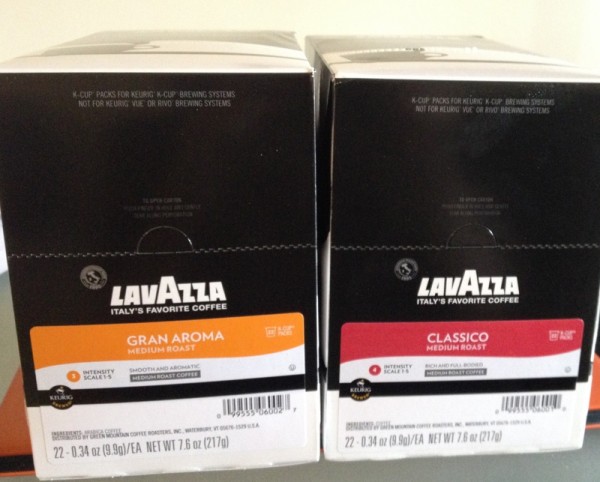 Loved it!
We received K-Cups from Cross Country Café to facilitate this post.
DETAILS
You can pick up LavAzza coffee in multi-packs or grab a variety of K-Cups like I did