OBSESSED…
That's what I am.
I'm body obsessed, style obsessed, age obsessed, shopping obsessed. I have issues. One look at my bookshelf proves it. From how to lose 30 lbs in 30 days, to dressing impeccably French, my bookshelves are littered with how-to books that instruct me on how to, how NOT to, and why I should.
The problem is
I don't
I suppose it's genetic
My mother collected cookbooks. The kitchen, her bedroom, the living and dining rooms were stacked with everything from Julia Child to Larousse Gastronomique.  She read them voraciously, much like I read mine, yet we went out to dinner almost every night of the week
My plan is flawed
I'm an intelligent woman. I know that a book, an exercise DVD or a shopping spree at the health food store won't take the weight off. I understand that I have to actually take action for any change. Still, I click "buy" at Amazon, have another month's auto-payment taken out of my checking account for that gym membership, and buy that cute yoga outfit at lululemon.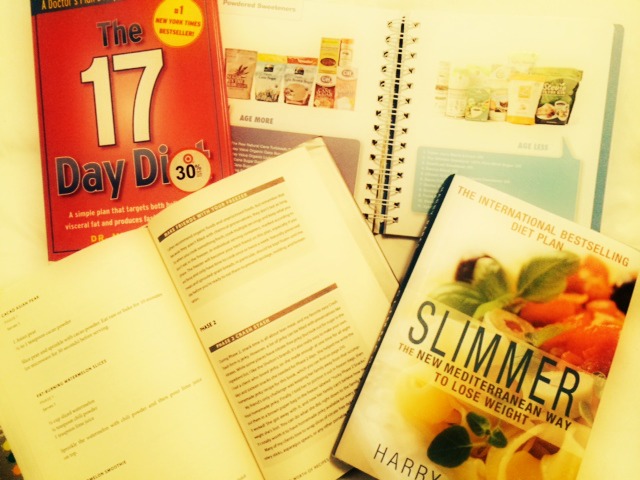 So why do I do it?
Essentially I'm lazy. I realize that it only takes 3 days (or maybe it's 3 weeks) to create a habit. When I look back at my 60 years, that's not a very long time to commit to, but somehow I always find an excuse.
Excuses? Those I'm good at
If I put the effort into actually beginning a fitness and weight loss program that I do into making excuses, I'd be back in a size 6 in no time.
I think I'll begin
As soon as I finish this apple pie and ice cream. Better yet, tomorrow…it's Monday you know.