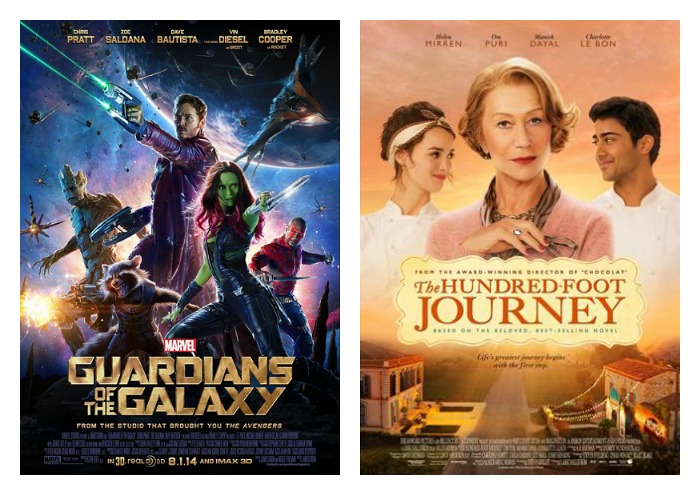 If there ever was a city that I dislike, it would be Los Angeles. I can't tell you all of the reasons why, I can just tell you that I'm an East Coast gal who just doesn't "get it." It feels like a soul-less, sprawling amalgamation of suburbs with no nerve center. I prefer centralized, vibrant cities like Boston or New York. I was actually getting ready to force myself back west again, to write a piece exploring how to learn to love a city that you hate later in the summer, when I was invited to a Disney/Marvel/DreamWorks/ABC Family press junket from July 16-19 by my friend Marshall.
To say that I struggled with agreeing to go would be an understatement. The lead movie of this trip will be Guardians of the Galaxy, another chapter in the Marvel legacy that Disney has been successfully bringing to theaters for the past five of years.
Sigh….
Strike One:
Going to Los Angeles
Strike Two:
Marshall's going to have my head…but, WHERE does a Marvel comic based movie fit in with Champagne Living? Someone's going to have to tie me to the chair to get me to sit through a comic-book flick.
On the Flip Side
The Hundred-Foot Journey, was one of my favorite books of the year. Well, at least I THINK it's one of my favorites, since I LEFT the book in a hotel room before reading the last two chapters. The DreamWorks film opens August 8, and YES, THIS is the highlight film of the trip for me. Along with the ensuing interviews and a visit to Le Cordon Bleu, Pasadena campus for a cooking lesson, our group will be interviewing Manish Dayal who plays the talented chef Hassan Haji. Directed by Lasse Halstrom, and also starring Helen Mirren (both are on my top talent list), I'm extremely hopeful for this feature!
Then there is…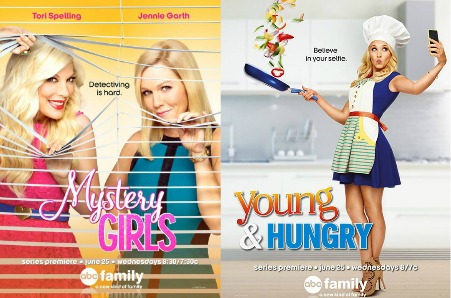 Tori Spelling and Jennie Garth. If you follow me on facebook, you know that I love nothing more than a little reality show hot mess. "Nuff said? While, we won't be peering into anyone's private life on this trip, we will be checking out their new show. The two are currently in production of the ABC TV show MYSTERY GIRLS, which premiered less than two weeks ago. While with ABC Family, we'll also be on the set of another new TV show: YOUNG & HUNGRY starring Emily Osment. Check out The Review Broads for the 411 on these.
As well as
The iconic children's book: ALEXANDER AND THE TERRIBLE, HORRIBLE, NO GOOD, VERY BAD DAY, is finally a movie! I'll be screening that along with BIG HERO 6, both opening next fall.
But let's backtrack a bit
Back to that Marvel flick, Guardians of the Galaxy. When I'm faced with making decisions like these, especially when it has to do with film, I turn to my favorite film geek, Benjamin Sandler. I figure that he owes me for those 7 years of film school.  Ben spent the better part of 45 minutes talking me down off the ledge. With a crazy line up and the amount of work involved, I was teetering back and forth.
I TRUST HIS JUDGMENT
We have similar taste. We both love indie-art-existential-foreign-noir-films. After talking money, production, talent, etc., he said ONE NAME…
JAMES GUNN – edgy, out of the box, tongue-in-cheek,  Troma to Scooby Doo, James Gunn. Now THIS could be interesting.
Curious?
Follow along with me on twitter: @zipporahs from July 16-19 with a HOST of hashtags.
#GuardiansoftheGalaxyEvent
#100FootJourneyEvent
#ABCFamilyEvent
#howmanyhashtagsdoesittaketoscrewinalightbulb kidding
Obligatory FTC disclosure so I don't get carted away and thrown in blogger jail:
I'll be attending this junket as a guest of Disney. There will be links, there will be opinions, there will be merriment. Don't worry, as always I'll give you my honest opinion.