I participated in an Influencer Activation on behalf of Mom Central Consulting for euphoria Calvin Klein. I received product samples to facilitate my review as well as a promotional item to thank me for my participation.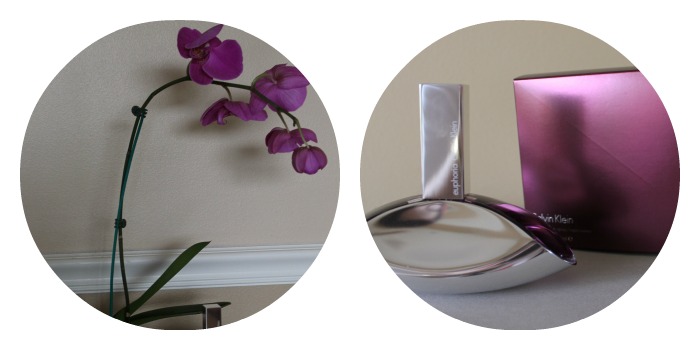 Scratch and Sniff
Don't you wish that blogs had that option?
My friend Shana will tell you (since we just went fragrance shopping at Macy's last month) that I am extremely loyal once I find a signature fragrance and make it my own. While she was spending the afternoon spraying and walking into the mist, I absolutely refused to even THINK about a substitute for the scent that I've been buying in Paris at a HOTEL (yes, the only place they sell it is at a hotel of the same name) for the past 10 years. TEN YEARS.
I'm stubborn
I suppose that I'm not comfortable with change. My closet is still full of striped shirts and skirts (or skorts for everyday wear), and I've been wearing the same flowing yoga pants to bed or for relaxing since I found them many years ago. I like what I like, but need a push in order to broaden  my horizons. Oh, and that fragrance day had my olfactory in a quandary….after the third scent, they all started to smell the same to me.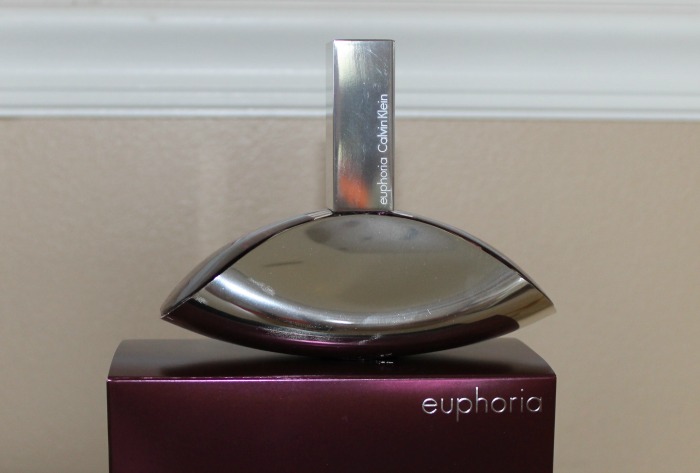 As I used my "usual" scent I realized
I'm tired of this. It no longer excites me. It used to remind me of my travels to Paris, now it just smells like my shower. Along comes euphoria Calvin Klein  in a sleek, sexy bottle that's both modern and feminine…it was almost too pretty to open, but I had to, because there IS NO scratch and sniff on blogs, so I have to use words to describe the scent.
And then there was this ORCHID
That arrived from euphoria – way to treat me like a QUEEN Macy's.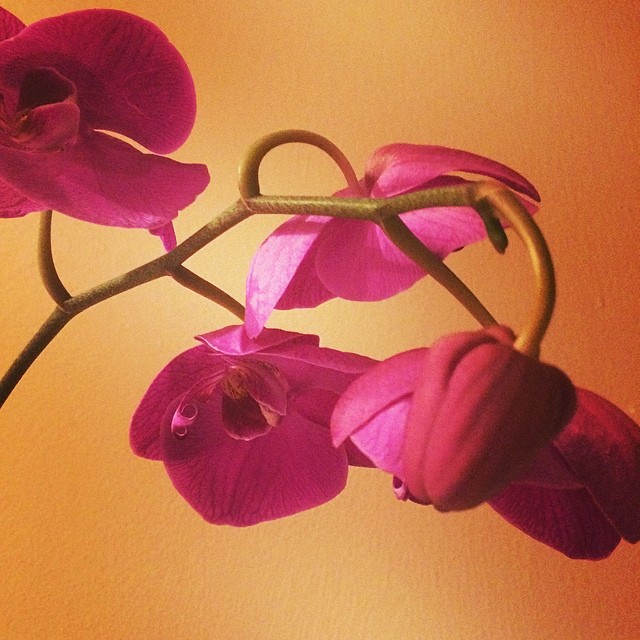 Exotic
I love a scent that's slightly exotic with not too many florals. With the tones of rose hip, Japanese apple, green leaves, Lotus, black orchid, red woods, black violet and amber, euphoria is more fruity and less of that sickening sweet. It is tailored with stripes and espadrilles – just like ME. 
It fit perfectly
Because a scent needs to fit your personality just like a pair of your favorite shoes. It fits my easy going day to day lifestyle…just subtle enough to have Mr. S come in close and ask "what are you wearing?" It doesn't scream SMELL ME.
Product Details: Mysterious. Provocative. Exciting. The fantasy and surprise of the black orchid creates a captivating oriental fragrance that contrasts exotic fruits, seductive florals and a rich, creamy signature.
Top Notes: pomegranate, persimmon, lush green
Middle Notes: lotus blossom, champaca flower, black orchid
Base Notes: liquid amber, black violet, cream, mahogany
With Mother's Day around the corner
euphoria is such a nice way to DOUBLE treat mom. When you order a large spray bottle of Calvin Klein's euphoria for mom at Macy's, they'll give you a Complimentary Gift Card for a beautiful potted Orchid (redeemable either online or by phone). If you life near one of Macy's FLAGSHIP STORES you can pick your orchid up along with your bottle (I can head over to the Broward Mall in nearby Ft Lauderdale and get mine).
DROP THE HINT
Moms….are you subtle or do you drop a hint? I'm the queen of leaving magazines open to the page of what I want or hanging them on the refrigerator door. Sometimes Mr. S "gets it" (as in my hint), sometimes he MISSES (which means that I go out and buy it myself). In any case, I try, and even though I already have a bottle of euphoria sitting on my vanity, I love to layer my fragrance so I'm HINTING for more.
Details