Continuing my adventure in Myrtle Beach on day two might have been difficult, considering what had transpired the previous day and night. The four of us, all invitees of the Myrtle Beach CVB for what they thought would be a great guy's vacation was turning out to be better than expected.
Waking up the next day was not bad at all especially when you had the view from the Mar Vista Grande. Even after all the previous night's drinking I made it down to the gym at about 6:00 AM. I spent my gym time reflecting on the previous day and thinking that I'd probably wouldn't have more fun than I did at the Monday After Masters events. However there was a ton more fun to be had. So powered by an hour at the gym and some Chic-Fil-A we set off again.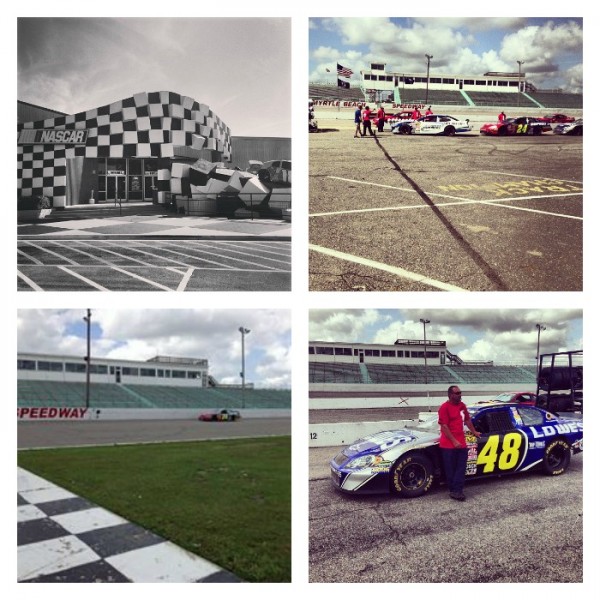 Our first stop was to the Myrtle Beach Speedway to experience NASCAR. Before now I had very little interest in anything NASCAR but after you hear the rumble of the engine you just want to jump in the driver's seat and go as fast as you can. Yes, you can drive a real NASCAR race car or ride shot gun in a real NASCAR race car on a superspeedway here!  The cool thing is that all of the NASCAR race cars at NASCAR Racing Experience have been driven by NASCAR drivers and come straight from the NASCAR teams.   However, considering me being awful at driving a stick I decided to stay as a passenger. After numerous delays I squeezed into the car (fat guy in a little coat situation) and then was delayed again for some sort of meeting but I was just kind of proud that I got to see one of these drive close up…WOW that is power!
Our next stop was the Pine Lakes Country Club.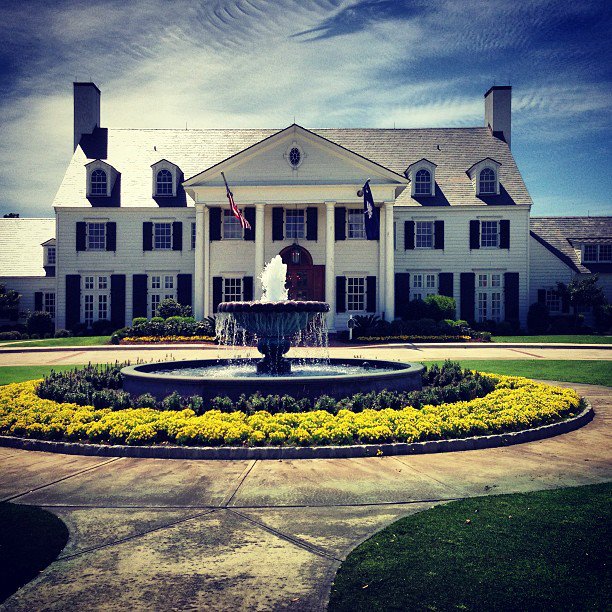 You should know that I'm a HUGE sports fan, so it was so cool to see the birth place of Sports Illustrated. The course was overwhelming looking, and the club house was amazing with its traditional Southern style. Pine Lakes has the perfect upscale clubhouse, while maintaining a family and friends feel (not an easy feat). I was looking forward to having lunch, because sometimes you can just judge a book by its cover. We started off with a clam chowder (goodbye diet) that was fantastic and then I followed that with an Ahi Tuna Salad (back on the diet in minutes) that was just as spectacular. What was even cooler was that a copy of the first Sports Illustrated was right next to me on the wall. This was the equivalent of the Mona Lisa to me. We walked the grounds (while I really wanted to hit a few down the lush fairways) and left to head to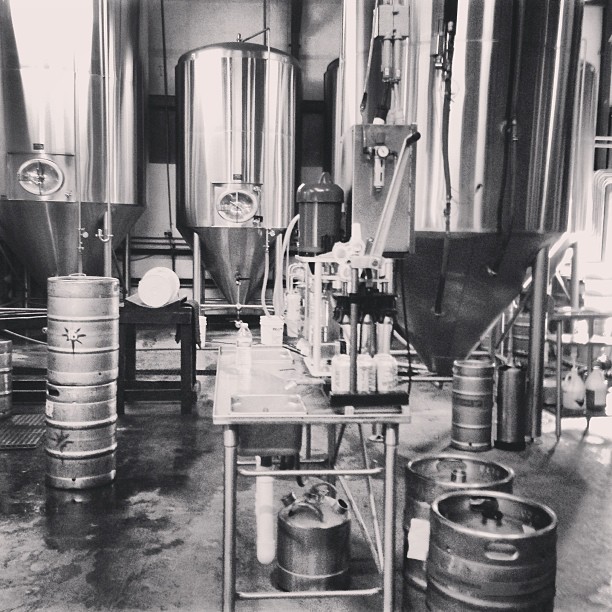 By the time it was "Beer Thirty" we were taking a private tour of the award winning New South Brewery, a local favorite microbrewery offering fresh ales and lagers . We learned all about the brewing process, but that to me was secondary to the amazing beer tasting. Why can't I get this delicious libation in Florida? So, sad. But, that was before I had even the Imperial Stout. The imperial stout was more devastating and rich than a James Brown song. I went back over and over filling my glass with that amazing stout. I could have stayed here for a good long time, but we were just half way through our day and still had a LOT to do.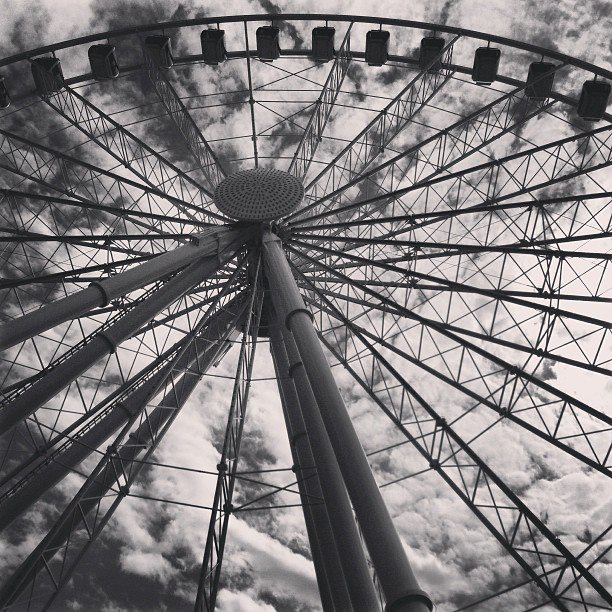 Our next stop was the Myrtle Beach boardwalk. Where we took a ride on the Sky Wheel, which is a giant Ferris Whee,l but it was kinda' cool being able to see the entire boardwalk. The giant ride spans 196 feet and is 18 stories high. It includes 42 glass-enclosed, temperature-controlled gondolas manufactured in Switzerland that can hold six people. After a quick ride we were off to The Bowery birthplace of the band Alabama. This place is pretty rad. This place is cool, old school with a great atmosphere. We learned all about the history of this place and how to carry 10 beers at once. This was definitely a REAL piece of local flavor and local history.
We arrived at our second hotel of our manly vacation, The Inlet Sports Lodge, decompressed and went down to dinner at Bliss Restaurant and Lounge. This was all time one of the best meals of my life. We started with acouple bottles of wine and a few appetizers including an extraordinary fried quail stuffed with oysters and she-crab soup. Everything was so rich and amazing tasting. The rest of our dinner included 32 oz steaks, shrimp and grits, and every other low country goodness that was on the menu.
Bliss serves Seasonal American Cuisine that relies heavily on locally produced and cultivated products. The menu changes frequently to offer the highest quality ingredients of each season.
This was truly an amazing way to end our second night in Myrtle Beach.
For more information on the locations in this post
NASCAR Racing Experience at Myrtle Beach Speedway 455 Hospitality Lane, Myrtle Beach
Pine Lakes Country Club 5603 Granddaddy Drive, Myrtle Beach
 New South Brewery 1109 Campbell Street, Myrtle Beach
Boardwalk, Myrtle Beach SkyWheel 1110 North Ocean Blvd, Myrtle Beach
 The Bowery 110 9th Avenue, Myrtle Beach
Bliss Restaurant located inside the Inlet Sports Lodge
Inlet Sports Lodge  4600 Business Highway 17, Murrells Inlet, South Carolina