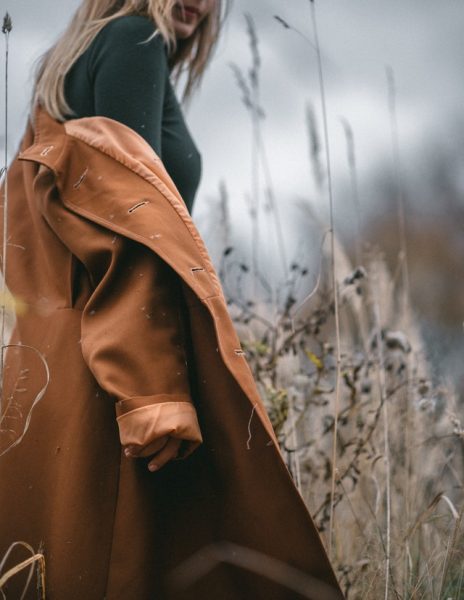 For many of us, fall is the time for beautifully changing red and yellow leaves, pumpkin-spiced everything, and cozily knitted scarves. While it's safe to say that most of us are looking forward to a break in the seemingly oppressive triple-digit summer heat and are excited about the pending autumn season, some of you are still nevertheless resisting it as much as you can. You unabashedly love your flip-flops, sundresses, and ice-cold drinks by the pool. And honestly, who can blame you? There's something about summer that's both nostalgic and relaxing.
If you're one of the many people who are desperately trying to avoid the transition into fall, don't despair: summer can still live on in your hearts, even as the temperatures start to drop and the air starts to take on that crisp bite. Just because your friends are raking leaves in their backyards doesn't mean you have to give up the last vestiges of the warmer months without a fight. To help you hold on to the summertime for just a little while longer, here are five tips to help keep that July feeling going — even if the calendar says it's October.
Soak Up the Sunshine
Even though the calendar has firmly decreed that the summer months are firmly behind us, that doesn't necessarily mean that you have to start holing up indoors. In many parts of the country, warm spells can linger even as late as November, meaning that there's still more than plenty of sunlight to go around. Rather than sequestering yourself inside your house and moping, take advantage of these last few warm days while you still can. Even if you do fall things like apple picking or a corn maze (the horror!), the temperature will still feel nice and warm… and almost summerlike, we dare say.
Switch Out Your Wardrobe
Yes, it's true. Autumn is the time for skinny jeans, knee boots, and warm cardigans. However, this doesn't mean that you need to pack up your skirts, shorts, and tank tops just yet. Many summer pieces can easily fit into your fall wardrobe, and there's nothing like contrasting textures to help you look chic and fashionable when you rather be on the beach. Pair a chunky knitted sweater with a floral maxi skirt and booties, for instance, or slip a brightly colored tank top underneath your sweater. That way, you'll be cute and comfortable this fall.
Savor Those Cold Drinks
If you're a fan of iced lattes or cold cocktails in the summer, that doesn't mean you have to automatically switch them out for a cappuccino or a hot apple cider just because your friends are doing so. While there's a time and a place for a peppermint hot cocoa (and it can totally wait until the holiday season, if you ask our humble opinion), now isn't it. Feel free to hang onto summer a little bit longer with milkshakes, frappes, and yes — even delicious adult beverages, like a cold beer while watching the game or alcohol ice pops while huddled around a crackling bonfire. We're not judging you one bit!
Set Your Alarm a Little Early
The worst part about the changing seasons isn't the cooler weather or that your summer vacation is now a distant memory. It's the fact that come autumn, we're all suddenly expected to set our clocks an hour back, and the days are now rapidly growing shorter. While there's really nothing you can do to make the days longer, you can at least make them feel longer. By setting your alarm a little bit early, you can rise with the sun and eke as much sunlight out of your day as possible. And yes, you totally have our blessing to hit the hay a little earlier, too.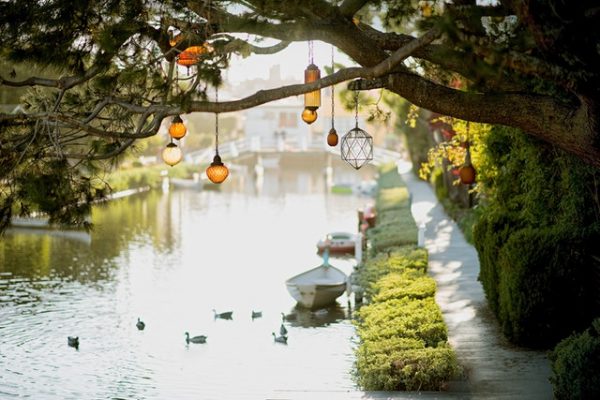 Say Goodbye with Grace
As much as it stinks, the weather isn't going to suddenly start to change on us, and the fall months are inevitable. Even though you can't really delay it, you can at least accept it with quiet grace and dignity. Once that first frost hits, for instance, and the last leaf falls from the oak tree in your backyard, then it's ultimately time to face the reality. Light a few candles, cozy up with a good book, and light a crackling fire. Before you know it, the snow will be falling, the holidays will be upon us, and spring will be right around the corner — just in time for next summer!