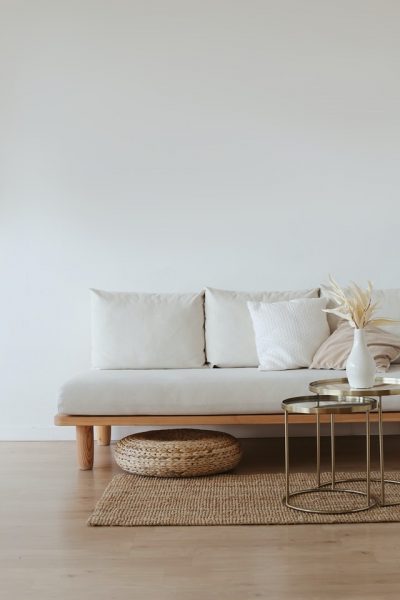 Buying a new home is a momentous decision for anyone and one that requires a lot of careful planning and searching. While buying a new home may be challenging, however, what comes next can be even more difficult. For most people, a new home is probably one of the largest financial investments they'll ever make, so it's important to keep it in tip-top shape, both so that you can enjoy your new home to the best of its potential while you're living inside, and to avoid costly repairs or renovations when it's time to sell.
Home maintenance may seem simple, but the truth is that maintaining a home means a lot more than doing some light cleaning every two weeks. Modern homes contain a huge variety of complex machinery, such as HVAC systems, electrical systems, and gas lines. In order to ensure that your home functions without issues down the line, all of these systems require regular attention. Don't worry though – there are a few tips you can follow in order to help make home maintenance a little less daunting. Here are five great tips for how to maintain your new home.
Decide On A Maintenance Schedule
One of the first things you should do after purchasing and moving into your new home is to decide on a schedule for when you plan to maintain different parts of your home. Not all the different parts of your new house require the same commitment when it comes to maintenance. Some maintenance work needs to be done weekly or monthly, but can easily be handled on your own. These include basic things like cleaning, dusting, and changing filters. 
Other tasks may only need to be handled once a year but may require professional assistance, such as cleaning out your pipes, maintaining your HVAC system, and other more technical jobs. By committing to a maintenance schedule right off the bat and figuring out when you plan to do maintenance tasks, you can avoid the headache of accidentally forgetting to do something or giving up on home maintenance entirely. A schedule can help you organize what needs to be done in a clear and concise manner, helping to make home maintenance a little more digestible.
Keep Up Your House's Curb Appeal
While maintaining the inside of your home is important, you should remember to take care of the outside of your home, as well! How your house looks from the outside may not seem terribly important, but the curb appeal of your home is the first impression visitors have of your house when they arrive. It's also the first impression any potential buyers of your home will have of the house when it's time to sell, so letting the exterior of your house deteriorate can end up costing you a lot of money in the long run.
Keeping up your home's curb appeal is a very similar task to maintaining the interior of your home. Make sure you don't neglect weekly tasks such as mowing the grass or de-weeding the garden. It's also important that you remember to take care of the big maintenance tasks. Once a year or so, have an inspector check the exterior of your home for things like mold and mildew, which can destroy the wood and drywall of your home if left unchecked for too long. You should also consider hiring a power washing company to keep the outside of your house looking spotless every few years.
Rely On Maintenance Professionals
Maintaining your home is a difficult task, and you shouldn't have to go at it alone. In fact, some maintenance tasks should always be left to trained professionals. Maintenance of HVAC systems, electrical systems, and natural gas systems should never be a DIY job, as these systems pose significant safety risks to anyone without formal training. It can be annoying to have to research and find professionals every time you need someone, however. 
Keeping a list of phone numbers for different professionals that have worked for you in the past can help spare you from having to do the same work over and over again when it's time for your home's scheduled maintenance. Another great way to acquire professional assistance is through a service, such as Networx. Networx allows contractors to pre-purchase Networx leads and connects homeowners with qualified and trained professionals who will help you to maintain your home without any hassle. 
Fix Any Energy Leaks
While it might seem like a good way to save some costs, keeping the appliances that came with your new home can actually waste money in the long run. Be sure to check that all the appliances in your new home are Energy Star-certified, to ensure they meet standards of efficiency set by the US government. The same can be said for doors and windows. Inefficient appliances or windows and doors can cost thousands of dollars in extra electricity fees over the years, and harms the planet to boot.
Avoid Taking Shortcuts