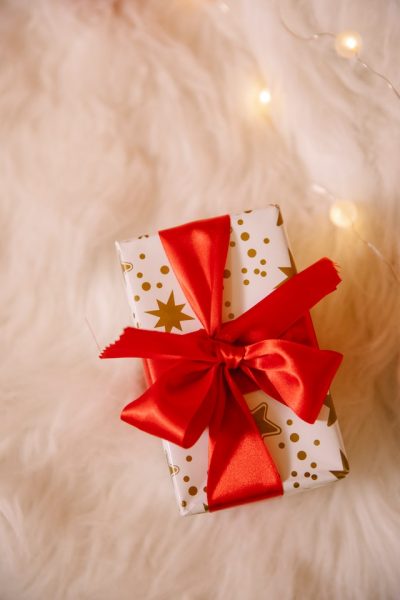 We're heading into fall and winter now, and for many people around the world, this is their favorite time of year – for a good reason. As the weather cools down, we're in our cozy homes more often, spending time with the ones we love. And while there are traditions like foods we cook during these times of the year, family game nights, and other individual things for different families and cultures, it also signifies the impending holidays. Who doesn't love not only receiving gifts but also giving them! Studies show that generous people live happier lives, so get your gifting on to get that good feeling of generosity flowing! Here are some ways you can show the people in your life you love them through the gifts you give them.
The Gift Of Time 
As we or the people in our lives age, sometimes material gifts aren't exactly what they're looking for. Sure, a cashmere wrap feels excellent on cold nights by the fire, but maybe your aging mother would appreciate the gift of your time more. Think of ways you can help the older people in your life – perhaps tending to their garden for them, changing light bulbs around the house, taking on the laundry. There are so many areas you can get creative when it comes to the gift of time. Maybe something as simple as committing to visit more often and spend time with them. The gift of time is precious, and we all know that time moves by too quickly. 
Food As A Gift 
One of the greatest and most simple joys in life is food. What do you get for the person who has everything? Food, because they'll always need it. Whether you want to go with a fruit basket, a wine basket, or a box of truffle candy, food makes an excellent gift for virtually anyone. Even young children can appreciate a luxe display of sweets and possibly get more enjoyment out of it than a new set of Legos – not that their parents would appreciate the impending sugar high, though! Another great thing about gifting food is it's a sustainable choice. You know that the recipient is genuinely going to use the item, it will fuel them somehow, and the environmental impact is low. You can even go further and purchase food items that are packaged sustainably and in easily recyclable materials. 
Subscription Gifts Keep Giving 
Subscription services are a fantastic gifting option, and the beautiful thing about them is they keep giving for as long as the subscription lasts. While many subscriptions arrive monthly or quarterly, most sign-ups are annual. So, gifting someone a subscription of things they can enjoy an entire year is a great idea. Popular gift subscriptions are things like wine subscriptions, clothing subscriptions, meal kits, etc. You can also give subscriptions to streaming services like Netflix or pay for someone's Amazon Prime membership – it's really unlimited. Say the recipient is an animal lover; you could even do a subscription for their pet instead of them. So, do some thinking and decide which type they'd benefit the most from and go from there. Either way, subscriptions are always a hit!
Luxury Gifting 
Maybe you're not limited by finances, but some of the people you're shopping for are. If this is the situation, consider purchasing something for them you know they would never splurge on for themselves. Not only is this a fantastic opportunity to share your resources with someone else, but it can also, in some instances, be life-changing. Say you know a busy single mother who's constantly rushing out the door, and you know she has an old-school coffee pot. The gift of a Keurig express or something similar would be a fantastic addition to her kitchen, not to mention, it would make her morning routines that much easier. Maybe you know a senior who would never splurge on a new toaster oven, but theirs is on the fritz or their vacuum. Things like these are valued and appreciated by the recipient. And of course, you go designer or luxury when it comes to clothing or accessories for recipients as well. 
Gifting is supposed to be fun, so keep that in mind while you're shopping for others. Maybe you're looking for an heirloom type present, an unusual gift they'll never forget, or anywhere in between those two. Don't stress, and remember that it's the thought behind the gift more than anything. Happy Shopping!