Once again The Gin Joint brings the best of Father's Day to Champagne Living's readers. With so many of us running out the night before for those last minute gifts, here are a few on our MUST GET list that will impress dad!
Father's day is a wicked tough day to buy a gift for.  I know my father is annoyed with getting a big sleeve of golf balls and a tie.  So how do we switch up father's day The Gin Joint style?  I think its time to celebrate Father's Day with some new ideas and some easy standbys.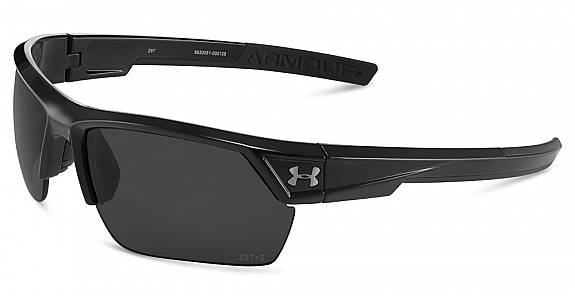 Under Armour Igniter 2.0 Sunglasses
Awesome shades for doing anything active.  I wear them every day when I'm out running and until it gets dark at Rugby Practice. They have great technology including, ArmourSight that provides the wearer with up to 20% enhanced vision edge to edge, delivered in a lens that is up to 10 times stronger than polycarbonate lenses.   They fit so nice and for some reason I feel like a badass in them.
Inspired by the bestselling UA Igniter, the sleek UA Igniter 2.0 offers a wide  field of vision through a rimless frame, enabling optimum versatility across  multiple sports. ArmourFusion® frame and UA SPINE™ inspired temples  provide a comfortable fit, and ArmourSight® lens technology provides up  to 20% enhanced vision edge-to-edge. UA Igniter 2.0 also features an  adjustable nose pad that guarantees a custom fit
Shop for these and more at: UnderArmour.com – available at large Sporting Goods stores like Sports Authority for last minute gift giving.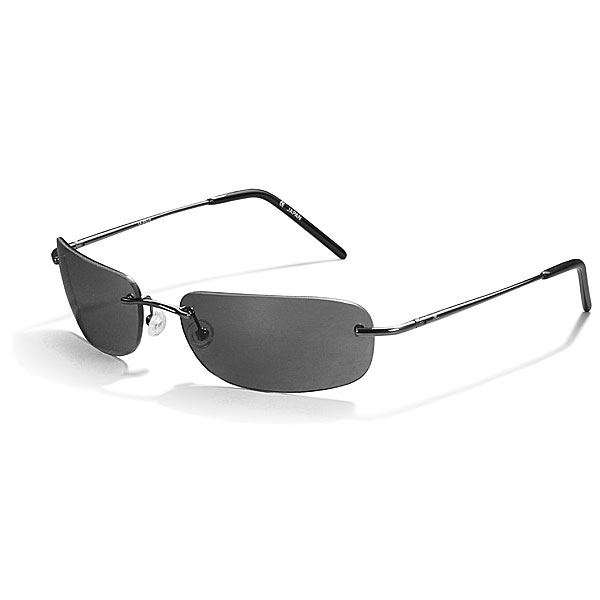 Hobie La Jolla Sunglasses
These are an amazing day-to-day sunglasses they have replaced my Wayfarers as my daily wearing sunglasses.  They are great for driving due to the polarization and amazing in the Florida sun.  They are sporty, and stylish all in one.
La Jolla is a premium metal frame that is the staple of California style,  perfect for cruising the coast in the vintage rag-top or the afternoon  surf club barbecue. Features include optical grade nickel and silver,  multi barrel hinges and silicone nose pads for a comfy fit.
Check them out at: Hobie Polarized!  I get mine at our local ski & surf shop.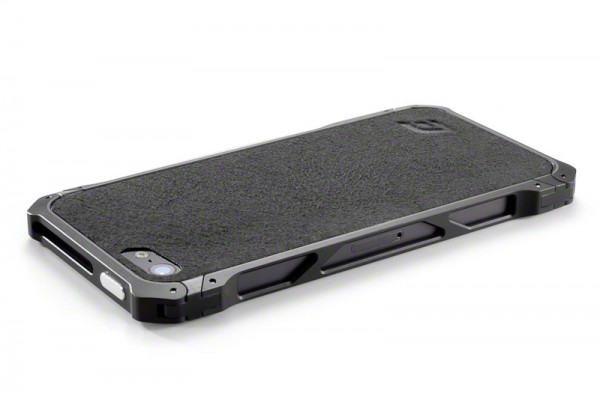 Sector 5 carbon Fiber Edition iPhone Case 
I'm assuming that your father has an iPhone because, come on you're reading this site.  This is by far m favorite phone case I have ever owned.  I've been stopped more and asked about this case more than anything else I own.  It always gets complements and I've dropped it a few times and there were no problems.
The Sector has a sleek ergonomic shape that is comfortable and easy to grip. The CNC "Trussed" design makes the Sector super strong and extremely lightweight while the Multilink fastening system allows the case to be installed or removed in seconds. The modular design will allow for upcoming add-ons and upgrades, and like our famous Vapor Case, the back will allow for removable back-plates in a variety of flavors!
Available at: http://www.elementcase.com/

Austin Heller
There's nothing dad likes more than being both stylish AND comfortable, and Austen Heller offers the perfect variety of loafers and men's driving shoes for the dad who wants to be on trend. Every loafer has an extra-cushioned insole to provide maximum comfort and a durable rubber sole that doesn't break down like the traditional beaded soles.
All hand–stitched in Portugal
Made

gift for Father's Day this year 

from calfskin leather, suede and canvas
Available at over 15 boutiques nationwide and online at – http://www.austenheller.com/
Retail: $155-195
Senso-Glove
No matter how long dad has been playing golf it seems that he's ALWAYS trying to improve his game, and Senso-Glove can help. With a computer built right into the glove, this small, lightweight, sweat-proof monitor analyzes pressure settings from four tiny sensors sewn right into the glove allowing for an automatic, more accurate pressure reading for a consistently smooth and powerful golf swing providing greater distances and lower scores.
Developed based on feedback from international PGA professionals, SensoGlove is the perfect Father's Day gift for golf lovers of all levels.  Working as a personal golf trainer, SensoGlove features a small, sweat-proof 1.2-inch LED digital monitor that analyzes the pressure of the swing through highly responsive sensorsplaced throughout the glove.  By swinging the golf club, SensoGlove provides real-time audio and visual feedback at 80 times per second to warn you if you exceed your target level of grip pressure.  The patented SensoGlove even shows you which fingers are gripping too tightly, so you can adjust your grip accordingly.
Made of the highest quality cabretta leather, SensoGlove trains golfers to avoid bad habits and injury.  Allgolfers can quickly learn how to hold the club, improving every part of their game, from backswing, downswing, impact, follow-through, to driving, putting, and chipping.
For more information visit: sensoglove.com . Pick up Senso-Glove at your favorite pro-shop.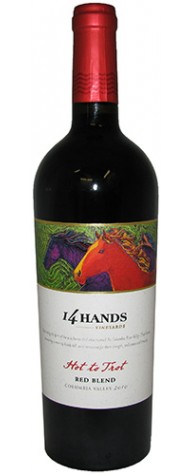 If your dad loves a great class of hearty wine with dinner, 14 Hands, Hot to Trot is SURE to please. Affordable at under $12, yet with a luxury appeal, dad may just invite you to join him for a glass after uncorking. Plus, it's a quick run into your grocery, liquor or wine store and you've got the perfect gift. He'll never know that you grabbed it on the way over to his house on Sunday afternoon.
This polished red wine offers aromas of cherry, red currant and tea. Flavors of ripe red fruit, supported by a frame of refined tannins, give way to subtle notes of baking spice on a persistent finish
You KNOW JUST WHERE to pick up Hot to Trot