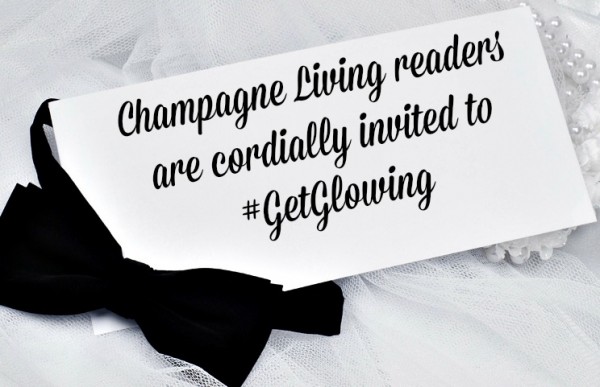 You know I ALWAYS know where the GOOD parties are, so I'll be interrupting my press trip this Tuesday, June 24th because GIRLFRIEND, there's a twitter party that's got Champagne Living written ALL over it. 
It's all about spending time with my friends, and when you read my Wednesday post, you'll understand JUST why spending an hour with my favorite P&G Beauty brands is important enough to sneak away from whatever else I had planned. Besides, we'll be talking about our favorite beauty tips and tricks to help look glowing this summer. With all of the bare skin we show during the summer months, our skin has GOT to be it's glowing best whether we're lounging seaside or racing from store to store trying on new bathing suits and shorts at the mall.
You've opened the invitation
So PLEASE join me along with @SocialMoms and @PGBeauty on Tuesday, June 24, 2014, at the P&G Beauty "Get Glowing" Twitter Party. Simply RSVP and join in the conversation to win some FABULOUS prizes.
DETAILS
 PRIZES
Five $20 Amazon gift cards will be randomly awarded to participants tweeting an invitation to their followers before the party using the #GetGlowing hashtag
Fifteen $20 Amazon gift cards will be randomly awarded to participants tweeting with the #GetGlowing hashtag during the party
One Grand Prize of a $500 gift card will be randomly awarded to a party participant during the event. You must be present at the party for a chance to win the grand prize.
**Random drawing winners will be notified within 24 hours of the event on the @SocialMoms Twitter page and via DM or @ reply on Twitter. Please make sure you are following@SocialMoms to be contacted in case you are a winner**
So, what are you waiting for? RSVP and let's #GetGlowing
.