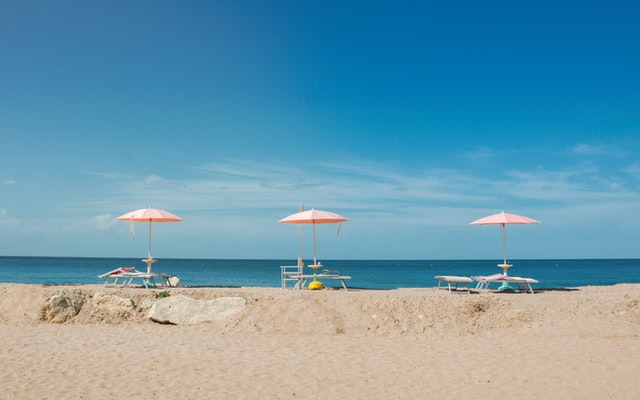 Traveling the world is a passion for many people. Sometimes, individuals do not have the time or resources needed to embark on an exciting global adventure. If you are low on cash or nervous about traveling in the COVID-19 era, consider planning a remarkable staycation in your own city. Whether you live in a small town in Iowa or in a big city like Los Angeles, you can begin planning a mini getaway today. In this article, we will outline some itinerary themes that can be implemented on your upcoming staycation.
1: Luxury Wellness Retreat
Have you been tired, overwhelmed, stressed, or anxious? It may be time that you indulge in a relaxing weekend away. Plan a luxury, spa vacation in your own city. When planning a phenomenal luxurious experience, determine what treatments you could purchase that would allow you to rest both your mind and your muscles. Wellness is a vital part of your overall health. Some activities that may be part of a wellness retreat include:
Manicure and Pedicure Treatments
Facial or Massage Treatments
A Day in the Sauna
A Day of Yoga and Meditation
The purpose of going to a luxury retreat is not purely for indulgence, it is for improving your mental health. Try incorporating yoga and mindfulness into your day of relaxation. Make sure you pick a location that has a clear outline of how they can keep you safe from contracting COVID-19.
2: Pump The Adrenaline
Are you feeling a pent up energy? It may be time for you to let out your wild side! You would be surprised at the thrilling adventures that can be found in your own town. Some options for riveting experiences include:
Skydiving
Bungee Jumping
Following Paintball Guides
Dirt Biking
Four Wheeling
Riding Roller Coaster
There are a variety of different activities that could give you a bolt of energy! Depending on your comfortability being outside in a public vicinity, there may be many adrenaline-junkie activities available to you in your own backyard.
3: Nature's Getaway
Are you feeling clouded or confused? It may be time for you to get some fresh air. By getting outside, you can increase your Vitamin D intake and better your clarity. If you live near a beach, consider taking a long walk down the coast while you listen to the waves crash against the shore. If you live near the mountains, you could journey through the valleys and mountaintops. Even if you do not reside near beaches or mountains, you can find a nearby trail or pond that you can accompany for an afternoon.
4: A Tourist Stay
Be a tourist in your own city! Are their restaurants you have not tried or landmarks that you have not seen? Many people are so consumed with exotic travel that they forget how beautiful their own environment is. Fall in love with your home by being a tourist for the day. Anything that's outside and not very crowded are the best types of staycation activities you can take during the pandemic to lower your risk of catching it.
Conclusion
Sometimes, embarking on a staycation can be equally as rewarding as traveling to a destination that is far away. Not only do staycations increase affordability and flexibility, they allow you to gain a renewed perspective of your town as a whole. Next time you have an itch to travel, consider planning a staycation instead.