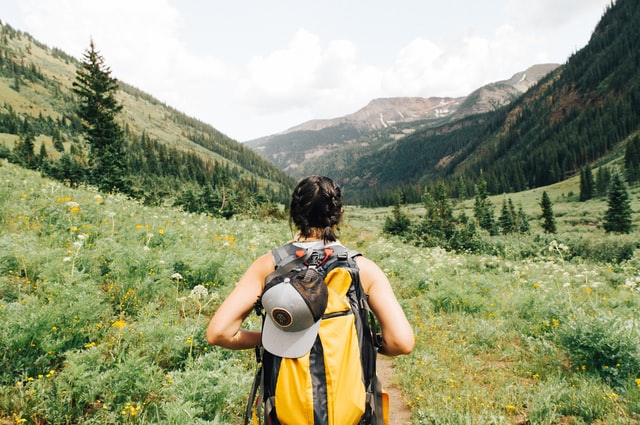 Okay, so you may be stuck inside for the foreseeable future, but that doesn't mean you can't still plan an outdoor adventure with your favorite people once all of this blows over, and things get, relatively, back to normal.
In fact, being stuck inside may have given you a renewed passion for being outside. So once everything is over, you can't wait to embrace the scent of every flower, the rustling of every leaf, and the calf-aching strain of every steep hill as you ascend to the summit. If getting out and going on an adventure is the first thing you want to do once you're able to, here is how you can start planning now.
Know Where You're Going
Knowing where you're going is, always, an essential part of planning a trip. You need to know where everyone is meeting, where the trailhead begins, and where you are finishing once the final few steps arrive.
Thankfully, you have the wonders of Google Maps or even Maps.Me if you don't have the data or reception to get a consistent connection, so you shouldn't get entirely lost when you're out and about. Still, it's useful to understand where you need to go and which turns to take.
One of the last things you need, especially as Trail Leader (self-appointed or not), is to seem confused. While this can be slightly amusing at first, the prospect of going the wrong way entirely could cause your hiking group to wonder why they trusted you in the first place.
Give Everybody a Job
Aside from your Trail Leader status, everyone else needs a role to ensure that no one feels overburdened. By spreading responsibilities, including food and transport across everyone in the group, you will find that everything is balanced more efficiently.
Even if someone has the most camping experience and might feel obligated to take the lead, they shouldn't need to feel this way. Before heading off on your adventure, consider what people are good at or even ask everyone to volunteer to do something they prefer.
You want your adventure to feel inclusive and get everybody involved, and the best way to do this is to ensure that everyone has a role to fill.
Bring The Right Gear
If there's one significant mistake that novice hikers or adventurers make every time, it's that they don't bring the correct gear to get them through the trek or expedition. These mistakes are either packing too much or not packing enough, not bringing enough food or water, or not considering that temperatures can shift and change in an instant.
For day hikes, this isn't the worst thing, and with our group, people can share supplies, snacks, and water should they need it. However, for multi-day hikes, it can be a significant issue. At night, it can get cold. While the days can be sweltering, and this could lead to discomfort.
Furthermore, if anyone wants to bring their pooch along with them, they need to make sure they are adequately prepared. This includes food and water, and if the dog has suffered an injury or is in old ages although still relatively mobile, a back brace for dogs can help them enjoy their day out as much as you. When it comes to bringing the correct gear, this applies to every member of the adventure, not just those on two legs. Make sure to create an itinerary that ensures everyone brings the right gear.
Plan and Prepare Meals
For many people, the last thing they want to do at the end of a hike is sit down and cook a fresh meal. One way around this is to plan and prepare meals before setting off.
Something quick and not easily perishable will give everyone something to look forward to at the ends of the day and relieve the stress of needing to build and maintain a strong enough fire.
Whether it's chili, pasta, stew, or even curry, your team will be thankful that everything is already sorted before you arrive at the campsite, and this will keep spirits high for tomorrow.
A Sense of Adventure
Heading out on an adventure, even if it's just for a day, is a fantastic way for you and your friends to celebrate life getting back to normal. Even if it's your first time out as a team, it gives you a chance to bond and creates a tradition that you can continue to do as often as you like. It could be every week, every month, or every year. The choice is up to you, and as there's so much of the country to explore, you will never run out of places to discover.