You work hard, you play hard. And right now you need a vacation. But not just any vacation. You've done the weekend getaways, you're bored of the ski season, and a fortnight on a beach just isn't going to cut it. This time you want to go all out, no expense spared, and take some holiday snaps that push your Instagram feed to the next level. 
So without further ado, here are a few tips on how to turn your perfect holiday into rockstar vacation that would make any A-lister jealous.   
LOCATION, LOCATION, LOCATION
Whether it's a romantic getaway, an exotic adventure, or an action-packed family holiday you're after, you want to think big, bold and beautiful.   
If you're looking for a touch of privacy, you could follow in the steps of Johnny Depp and take over your very own private island. The Great Barrier Reef, the British Virgin Islands, Fiji, and the Maldives all boast secluded island resorts that you can have all to yourself. This means scuba-diving, pampering spa treatments, and your own slice of paradise. 
If you're after some classic Mediterranian chic, look no further than the Italian Riviera. Lake Como and the Amalfi Coast were the number one holiday destinations for Hollywood celebrities this summer, from Jennifer Anniston and George Clooney to Beyoncé and Jay Z. And if you really want to take advantage of its cinematic turquoise coastline, you'll want to go all out charter yourself a luxury yacht.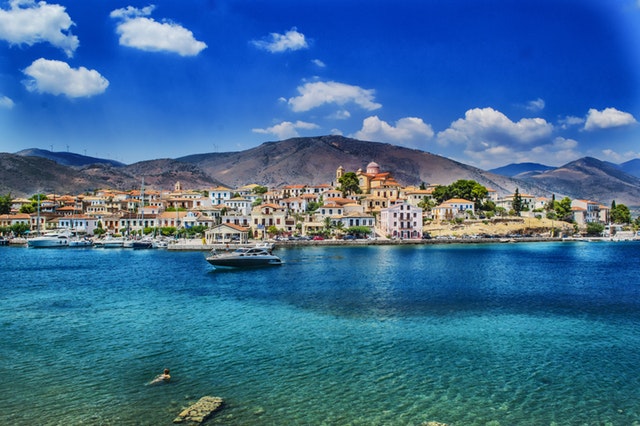 If you've got children to pamper, you need a fun schedule packed with exciting activities. We all know that kids love theme parks, but you can't vacation like a rock star at Disney World, right? Wrong. With a number of stunning 5-star hotels in around Disney World Florida, you can give your kids the holiday of a lifetime whilst still getting your lavish R&R. 
And if you really want to push the theme park holiday up a notch, you could fly the family out to Disneyland Paris. That way, whilst the kids are chasing Mickey Mouse, you can pose by the Eiffel Tower or enjoy the world-famous Parisian cuisine.   
TRAVEL IN STYLE
Speaking of flights, let's talk about transforming your journey from an inconvenience into an indulgence. Because sure, you could take a taxi to the airport. Or, you could rent a luxury car and make that tedious journey a little bit more stylish. 
And once you're there, why not upgrade your plane ticket to first class, or fly with one of the top ten international airlines? A transnational flight can feel like a holiday in and of itself if you're being waited on hand and foot, and sipping on champagne.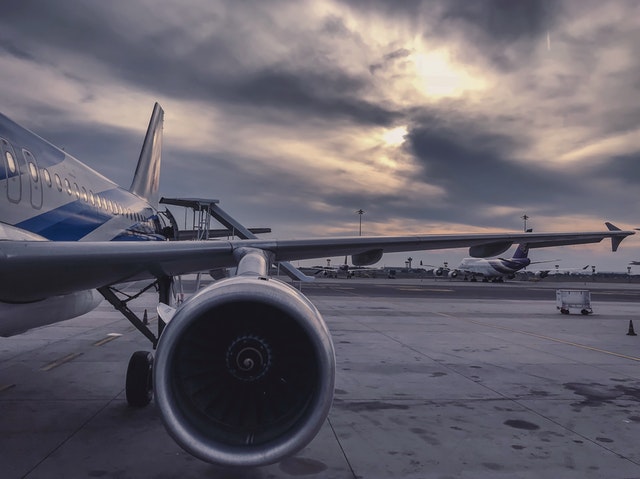 Better still, if global jet-setting is something you'd like to make a habit of it, you could put stressful travel plans behind you forever and invest in your own private jet. 
Owning your own plane makes traveling a lot quicker and easier, as you don't have to wait around at airports or make stop-off en route to your destination. But they also provide unbeatable security, comfort, and privacy, you just can't get anywhere else. And owning your own jet may not be as expensive as you think. Check out the top 5 lowest cost private jets available today.    
OUT OF THIS WORLD
Taking a vacation is about living the dream, and there is a range of mindblowing hotels across the world designed to transport you from humdrum reality into another world.
If a treetop fantasy captures your imagination, why not book yourself into the Treehotel in Sweden, and watch the ethereal Northern Lights dance across the sky from your bed? 
Animal lovers who want to get up-close-and-personal with all of God's creatures might enjoy a Safari holiday at Giraffe Manor in Kenya, where it's not unusual to come across a long-necked beast enjoying her morning snack in the hotel breakfast room. 
Or if you'd like to experience the couture decor of a fashion superstar, why not book out the Villa Casa Casuarina – also known as The Versace Mansion. This opulent Miami villa was the personal restoration project and home of Gianni Versace. It also became the landmark of his murder, when he was shot dead on the front steps in 1995… 
So there we go! Planning the vacation of a lifetime can be tricky, and unless you're Gigi Hadid or Leonardo DiCaprio you might need some pointers on how to pull the whole thing off with style. Hopefully, these tips will have given you some ideas.