You know you can't just put anything on without thinking it through a bit. You have to consider color composition and overall style to ensure your outfit looks good. All of these considerations get taken a step further if you want to pull off a loud outfit, but the following information should help.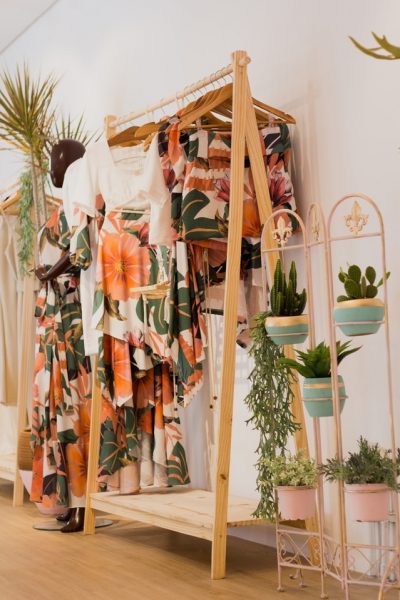 Don't Wear it Too Much
Okay, so what are loud clothes? Well, that could be things like animal print leggings and graphic t-shirts. These are exciting to wear because most people stick to simple patterns or colors, but you want to break out of the routine every so often. That's okay, but don't wear the same leggings or t-shirts frequently. Go back to normal for a day or two and switch up those bold patterns once again. People remember loud patterns more than they do simple ones.
One Trick Option
Another way to pull off a loud outfit is to make sure you're only wearing one loud item at a time. So, if you choose to wear a loud shirt, then make sure your pants and shoes look normal. The easiest color to pair loud statement pieces with is black, but you can use blue or any other color that isn't too loud. If you try to wear too many loud pieces or a loud piece along with bold colors, then it's going to feel too busy. Let that loud piece shine by making sure it's the focal point of attention.
Singular Bold Piece
Those who are bold enough could also consider making your bold statement an entire outfit. This has to include your shoes, pants, socks, and whatever else you're wearing. Each piece is going to have to share the same patterns or bold colors. In essence, you'll be wearing a uniform that may be bold, but it also looks good because it's just one piece. You probably won't wear this outfit too often because people will remember it, but if you do different events, you might be able to use the outfit more than once.
Choose the Scene
It may be a good idea to consider where you're going to pull this outfit out. If you know your outfit is loud but also casual, then you probably don't want to wear this outfit to a formal event. There are plenty of formal statement pieces that you can wear at that time. You might not want to wear something too loud if you're going to a special event where you shouldn't be the focal point of attention. For example, a wedding does belong to those getting married, which means you shouldn't take the spotlight.
Stick to Minimal Accessories
If you're going to be wearing a bold statement piece, then you need to minimize or eliminate fashion accessories as much as possible. If you can't stop them, then make sure they are as muted as possible. Again, this is something you're doing to make sure the focus is on the statement piece that you're wearing. Your sunglasses shouldn't be too loud, and you shouldn't wear too much jewelry. Even the wallet you're carrying with you should be monotone and have no decorative touches.
You've got all the tools to help you pull off this outfit, and you can do it. If you feel like you need a little more help, then consider talking to a personal stylist who can guide you a bit.