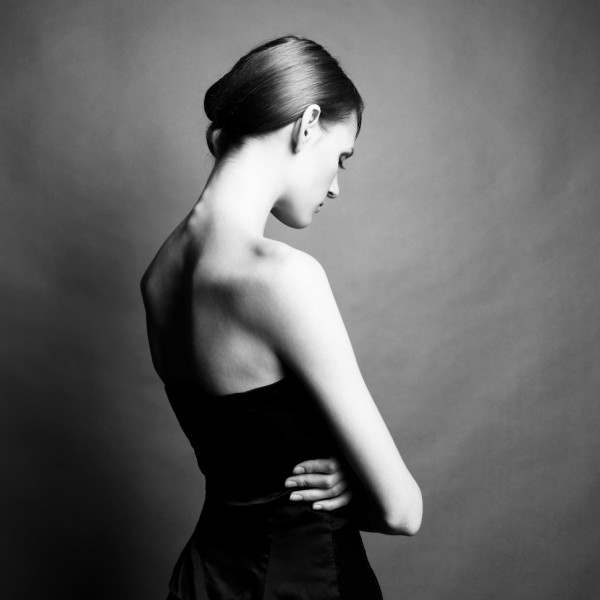 You've shopped for the perfect dress and heels, you had it tailored so that it fits like a glove. Yes, you spend a fortune, but you feel like a million bucks, so it's well worth it….RIGHT?
Did you know that
Accessories are the MOST important part of pulling off an elegant look?
With the right accouterments, a simple and yes, even an INEXPENSIVE dress can look like it came straight from Neiman Marcus if you accessorize it correctly. Of course, that overpriced FROCK you just purchased…can look like it came out of the schlock shop if it's not accented to make it look it's best.
French proverb
"Elegance is the privilege of age."
Thankfully, that is a truth, and no matter whether you're 16 or 61, with good solid fashion choices, you can look as chic as that Palm Beach matron without spending your entire inheritance.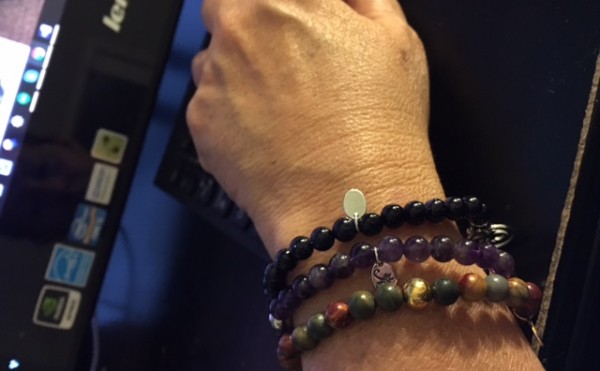 Look for quality
I recently came across these simple, but very elegant Joseph Nogucci bracelets. They are made of semi-precious stones, precious metals, and an array of interesting charms and beads. With an uncomplicated sense of style, you can wear a single strand, or make a statement with an armful of these delightful wristlets stacked for a more eclectic look.
Whether your taste runs tailored or more to the boho look, these accessories will become some of your most loved pieces. Timeless, with an ethereal quality, I lean towards the simple essence collection for daytime. They can dress up a simple white t or button down shirt, or add a bit of flair to your favorite little black dress.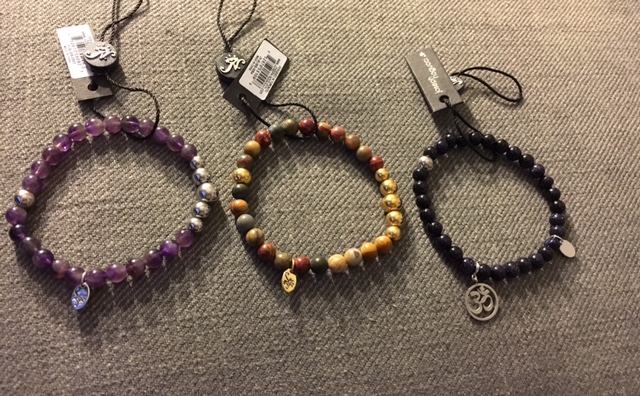 Stones that matter
I adorn my arm with three favorites
1. The Intuitive | Silver Aura Purple Amethyst
Amethyst is my birthstone. It's aura is intuitive, visionary, and sensitive,  and is representative of someone who very attuned to themselves and others.
2. The Abundance Gold Aura Bracelet
Made with with earthy brown and Grey Line Agate stones, this bracelets aura is of nature, abundance, and prosperity, and is indicative of someone who works hard and will prosper.
3. The Courage Gold Essence Bracelet
Crafted from Black Wavy Line Agate. The Essence of Black Wavy Line Agate represents Courage, Prosperity and Exploration.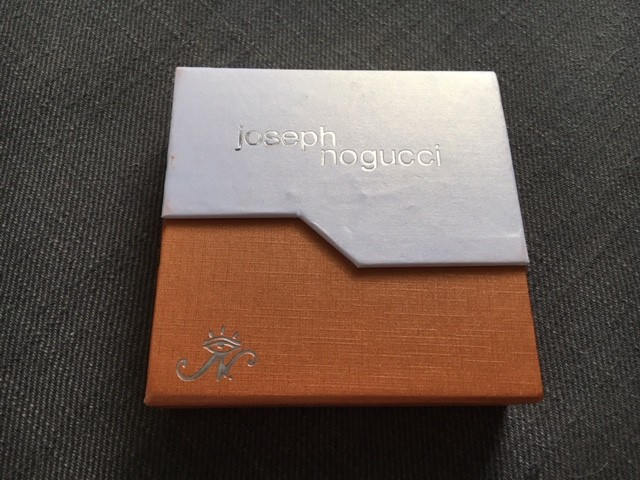 Package
My bracelets arrived packed in a beautiful box and set onto white silk, along with a soft bag to keep them in, and a certificate of authenticity. The presentation makes a beautiful gift for best friends, bridesmaids, or birthdays, and Mother's Day.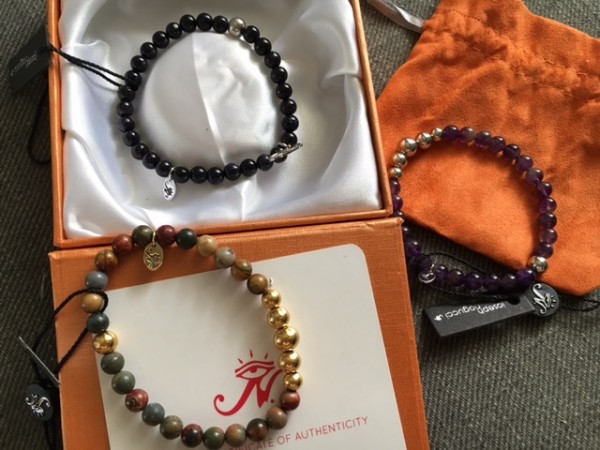 Save
Right now these beautiful Joseph Nogucci bracelets are offered at 60%-80% off on their site (codes are listed on their front page).


To purchase some of these beautiful bracelets for yourself, visit JosephNogucci.com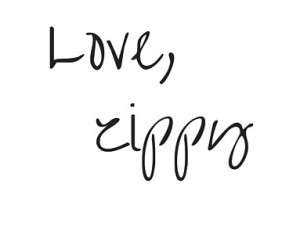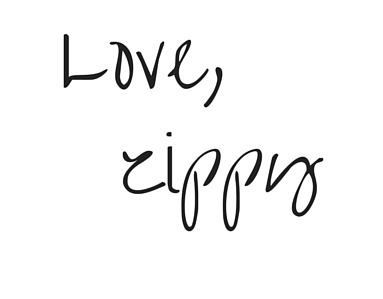 Disclosure: I was sent these bracelets with NO OBLIGATION to post about them. They are truly beautiful, so I wanted to share them with you. All opinions are strictly my own.