Whether you have a big property or not, there are changes that you can make in order to help make your home feel bigger. You could have a big property but the way you've furnished it or looked after it may result in it feeling cramped. There are certain tips that can help ensure your home feels big, even if it isn't as big in space as you'd like it to be. Here's how to make your home feel bigger on the inside.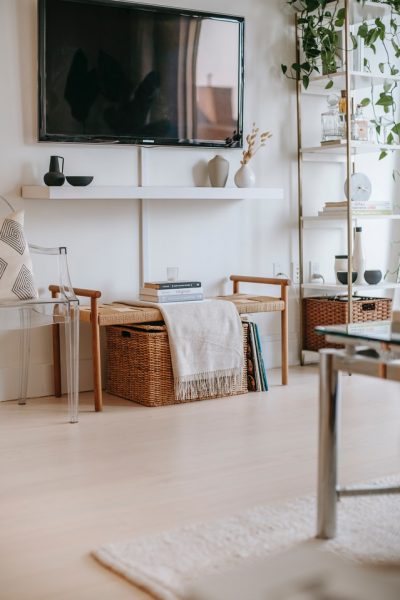 Replace Your Windows With Bigger Ones
Windows are a great source of light and light in any form can be really good at making a space feel bigger than it actually is. Every so often, it's important to take a look at your windows to ensure they're still doing their job in protecting your home and keeping it properly sealed from the cold weather. However, every so often you might need to get them replaced, or perhaps you have the money available to do some work on your home to bring in more light. Natural daylight can be great for improving the feel of your home, especially when it comes to the illusion of more space. When you come to replace your windows, try to incorporate bigger windows if you can. It might mean that a bit more building work is needed but it can make all the difference if you can increase the amount of space that the window takes up in the wall itself. Renewal by Andersen Windows is a great company for any window or door replacements that may be needed.  
Use Mirrors For Illusion 
Mirrors are a great way of creating an illusion when it comes to the space in your room. If you laid mirrors across the entirety of one wall, it would give the effect that the room is larger than it actually is. It also helps that mirrors can bounce the light that comes in through your windows, so if they're placed strategically around the room, it's definitely going to feel a lot bigger when you step into the space. Try to go for bigger mirrors where possible and the more they can take up the wall space, the better. Think about different mirror shapes and sizes though because even just adding a mirror to a room, it can change how the space looks as a whole. It's a cheap and effective way of extending the room without having to actually do anything to it.  
Remove Everything You Can From The Floor
Floor space is something that can make a real difference to your home. When it comes to floor space, we often leave things lying around if they don't have a proper place to store them. This can immediately make the room feel more cramped because, in theory, there's less floor space to move around in. So with that in mind, you do want to try and remove as much clutter or belongings from off the floor. You just want the bare minimum in furniture when it comes to what's taking up floor space. If there's anything extra on the floor that shouldn't really be there, then it's time to find a better space for it. Try to practice keeping as much of your furniture and belongings off the floor where possible. It will make such a difference to the feel of the space as a result.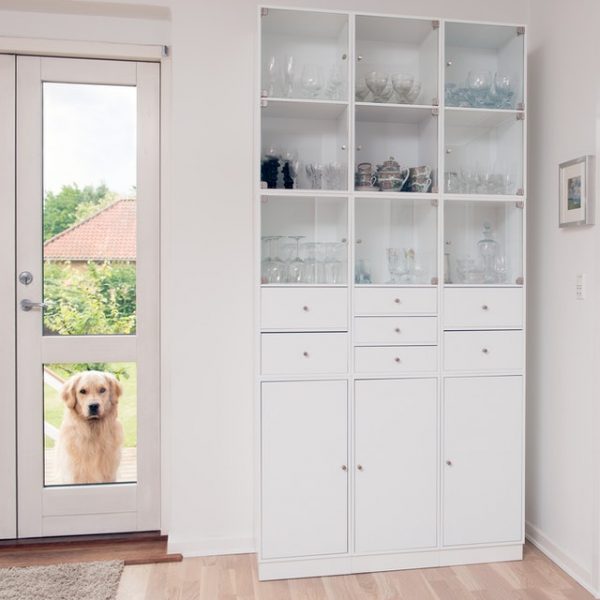 Rearrange Furniture For Better Functionality
Furniture can be more functional in your home, more so than it probably is now. When you first moved into your property, there would have been certain positions in which you'd placed your furniture. However, where your furniture is, might not have been the best choice. In fact, you might find it beneficial to play around with the furniture in your space to see whether it would suit another spot in the room. Start off with the bigger items of furniture and look at how they could be incorporated into the space differently. Perhaps you could bring your couch away from the wall? A side cabinet might be better placed at an angle or tucked behind the door. There are numerous ways in which you could style a room and it doesn't always have to be basic in its configuration. There are lots of different ways in which you could move the furniture to create more space and functionality. So take an afternoon or day off, to try it out for your own property. Experiment in each room to see what works and what doesn't.
Scale It Down
Scaling your rooms down to a more minimalist way can definitely help to make the most out of the spaces you have available to you. By having less, you give way to more floor space and the feel of space in general. Think about what is in each of your rooms at the moment and consider what you need and don't need. There may be furniture in that space that you don't actually need or haven't got use for it anymore. If it's just taking up space, then get rid of it and find a more simple solution that isn't going to make your room feel smaller than it actually is. When you take all the furniture out of the room, you realize how much space you had to begin with. Take that with you when it comes to removing any furniture that isn't necessary, from the space.  
Declutter 
Decluttering is great to cleanse and rid your home of anything you don't want or need anymore. There can be a lot of rubbish that's collected over time and so it's good to do a declutter of your space every so often. Once a year at a minimum but it might be worth doing it at the end of every season. You'd be surprised by just how much you bring into your home on a weekly or monthly basis. Shoving that stuff to the back of a cupboard or drawer is going to take up space that you need for things that matter. Rally up the household and spend some time, whether it's an afternoon or a whole weekend, cleaning up and decluttering the space around you. Trust the process because it's something that will really make a difference to your space as a whole.  
Get Plenty Of Storage Options
Storage is a life-saver when it comes to those who tend to hoard a lot of things in life. The best thing about storage is that it's become more inventive over the years. It's no longer just plastic tubs full of clutter but instead, you can make use of storage with multi-use furniture like beds with storage space underneath it. You've got floating shelves and cabinets that can stay off the floor yet still provide suitable storage space for your belongings. When it comes to making your home feel bigger on the inside, utilize what storage you have available. If you've found that you've not got enough storage, then it's definitely worth investing in some more of it. We can tend to accumulate a lot of stuff over time and it's good to have storage that's versatile in not taking up additional space.   Making your home feel bigger is certainly doable with the space that you have available to you. Regardless of the square foot over the whole of the property, you've got a bit of potential in increasing the feel of it in size, by following these tips!