Not enough thought is put into how the lighting in our home affects us. Light is fundamental for our mental health, energy levels, and much more. Besides that, there are all kinds of practical things that light in our home can affect.
Instead of it being an afterthought we should put a renewed focus on the lighting situation in our homes so we can accomplish more than we would have imagined. There is so much choice when it comes to lighting that we can really create a dramatic effect when we choose the right light for our home.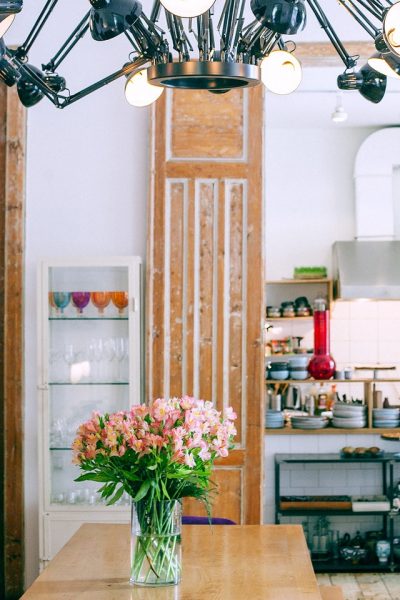 In this article, I will go over the ways light affects us and how important it is to get right.
1 – Natural light improves your mood
Think about how it feels to be outside on the first warm day of the spring with the sun on your face. This is how you know how much natural light can lift our mood. It is really important that we get natural light throughout the day so we can keep our mood bright and fend off any signs of depression.
The easiest way to achieve this is to let the sunlight in through the windows. Use sheer curtains instead of dark and heavy material that blocks the sun. this will allow the light to flow into your home without compromising your privacy.
If you don't get enough natural light through your windows or it is often cloudy then your lighting can replicate it. There are new LED lights that replicate the warm and natural sunlight almost perfectly. Brands like Satco Product LEDs are known for how they provide a lot of the spectrum of light that the sun provides.
The proper placement of these types of lights throughout the home will make a big difference. Put them in areas where there is little natural light available away from the windows. Or, in a place where you feel like the mood needs to be cheered up with the right ambiance.
2 – The right lighting helps you work better
Make a list of the types of activities that you do in certain areas and then pick the right light for that area. For instance, if you have a craft corner then you need a bright light that is directed on where you plan to work so you can see properly.
In a kitchen, putting bright lights under the cupboards will help you see what you are chopping so you can avoid a nasty accident. And a laundry room needs bright light so you don't miss that sock in the dryer.
These lights can be desk lamps or overhead lights, but try to not use a big lamp in the middle of a room. The light will get diffused and create shadows where you may be working.
3 – It saves money
The new generation of light bulbs is much more efficient and long-lasting so you end up saving money while improving the look and function of your home. You can improve things while still staying guilt-free as your upgrade may seem luxurious but is actually quite frugal.