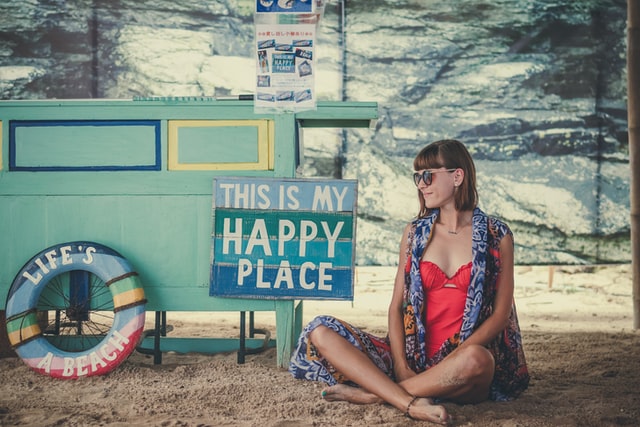 When it comes to your life, you deserve to be happy. Sometimes, it's all too easy to get bogged down in the stresses of everyday life. When that happens, we let it rule us and influence our mood. When really, we should make it a priority to make the most of our lives. But how do we do that? And is it really as simple as just saying to ourselves that we want to make a change and really maximize our lives?
The thing is, when it comes to having a life that you love, it's all in the intentions. You have to remember that you're not on a conveyor belt – nor do you have to conform to society in any set way. You really can have the type of life that you want. It's just about making it happen! And this definitely needs to involve a range of things. From your mindset and your health to your home life, work, and more – there's so much more that you need to cover off.
Because when it comes to creating a life you're happy with, it really is a work in progress. You'll definitely want to make sure that you're focusing on all of the things that will bring your life together. Here's exactly what you need to do.
Set Goals
One of the first things you might want to do is make sure that you're setting goals for your life. It's always going to be so important for you to know what you want and how you're going to achieve it. This is why it's a good idea to set goals for life. It doesn't matter so much what they are, but having them in the first place can be really good for you to be able to work on making the most of your life.
Adopt A Better Mindset
Next up, you're going to want to take a better look at your mindset. How do you naturally think? Are you quite positive or do you find it hard to focus on the good things in life? When that's the case, you're going to want to work on changing your mindset. It can be the one thing you do that helps you to start doing more of what you want with your life.
Get More Organized
It also helps if you can be more organized. Time management is a huge thing for making the most of your life. If you can manage your time better, it's going to allow you to allocate more time to the things that you want to do with your life.
Prioritize Better
It's also a good idea to make sure that you're setting your priorities. What do you want in life? What's most important to you? When you can focus on what matters to you the most, you'll have more time for it all.
Make More Plans
From here, you might find that one way to do this is to make sure that you're actually making more plans. It can sound obvious, but unless you're planning parties and events and gatherings, it can feel like there is nothing to look forward to. So get some ideas, order your foil invitations, and get parties planned. Doing this can make the most of your year and give you things to look forward to.
Focus On Your Health
One way to really maximize your life, and truly start life is to focus on your health. The healthier that you feel, the better it will be for you. You'll feel more confident and able to take on different things! This could really change your life.
Manage Your Mind
As a step on from that, you're going to want to make sure that you're working on your mental health too. Definitely don't neglect it. Be sure that you're addressing anything that comes up and putting your rest, relaxation, and mental health first in life.
Make Big Changes
The next thing that you're going to want to do is to make sure that you're embracing any big changes and taking risks. If you know that there are things you want to do in your career or with where you live or even how you live, do it. You get one life and you deserve to live it however you wish! It's better not to have any regrets.
Be Selfish Sometimes
Another thing that you might want to do to make the most of your life is to be selfish. And this isn't in a rude way, just in a way that allows you to get more time back for yourself. If you're always doing things for other people, you'll be able to enjoy your life more by putting yourself first.
Make The Commitment
Finally, you're going to want to make sure that you're just committing to having a better life. If you feel like life is passing you by or that you're just not making the most of your time, it's time to do something about it. Commit to making a change. Be sure that you're going to make this happen and not just dream of it. Taking action and allowing yourself to have everything you want is all it takes.
As much as it can seem like you're just living on autopilot, you really don't have to let things be that way. Instead, you may find that you can really turn things around and make the most of your life in such small ways. All you have to do is think about what you need to do to make this happen.
As you can see, there are so many little things that you can do to arrange this. From changing up your perspective to even moving forward with different steps. If you know that you really want to change your life, make more memories, and reach your goals then this is what you need to do!