The move into a new home is a major step for just about anyone and you want to make sure that it goes as smoothly as possible to allow you to get to know and enjoy the new pad. To that end, it's important to ensure that you're ready for those first steps in homeownership, from when you first make your move to when you make it your own. Here are a few tips on how to do just that.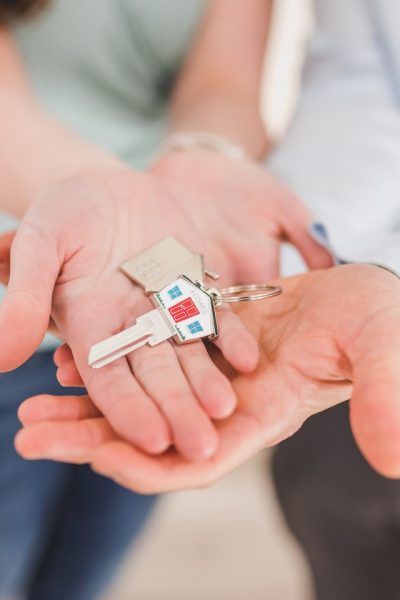 Get packing right now
A lot of people underestimate how much time it takes to pack away a home. We're talking about all of the possessions that currently fill where you live, which some would say is the sum of all the things that they own. If you're moving out from a parents' home for the first time, it might not be that much. However, no matter how much you think you do or don't own, you want to start packing well in advance so that you're not rushing to get it done right before moving day. Make sure you're stocked up on packing supplies, many of which you might be able to get from local stores and businesses that could have old cardboard boxes and unused packing peanuts or the like laying around.
Know where things are going to fit in the new home
There are two things you should do to make sure that you're able to bring all of your possessions and make good use of them in the new home. The first is to get a good itinerary of all the things that you own. This includes the measurements of any furniture, such as tables, couches, storage furniture, and so on. Then, take a look at the blueprint of the home you're moving into or at least the measurements of the home and ensure that you have the space to settle everything and know where it's able to go. You don't need to finalize your placement plans, you just need to make sure that you do actually have space for everything.
Think about what to bring and what to leave behind
It might be that you actually don't have space for everything that you might otherwise bring with you,. Or perhaps it's the case that you want to downsize and take this opportunity to get rid of things you no longer need or have much of an attachment to, anymore. You can start selling things in an online marketplace as soon as possible, but you might want to organize a yard sale or garage sale in the future to help shuffle off the most stubborn items. Otherwise, see what you can donate or recycle and, failing that, what you can take to the dump.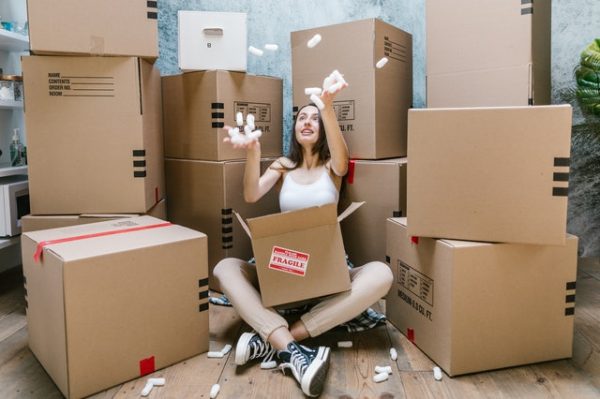 Get the move organized and get help sooner rather than later
A big part of getting to your new home is going to be making the move itself. Once you've decided what you're bringing with you, it's time to figure out how you're going to get it there. To that end, you will want to try and find a professional moving company to help you as soon as you can. The closer you get to that moving date, the less likely you are to find a team available to do it, and you want to make sure you have enough of a choice to ensure they have the vehicles, equipment, and service offerings that you need to make your move happen. Otherwise, you may need to start looking at some other options, instead.
Or you can do it yourself
If you have never managed or helped with a move before, it's usually a good idea to make sure that you let experienced professionals handle it. However, that doesn't mean that it's strictly impossible to do it alone. It's recommended that you have at least a couple of able bodies if you have furniture and the like to transport, and you might have to rent things like a trolley and tie-downs, not to mention a vehicle with the capacity to carry all of your household items. It's a much bigger organizational effort so it's mostly recommended you consider this option if you simply cannot find a moving company in time or if your move is going to be so small that you can easily handle it with what you have.
Getting ready for the lifestyle change
A different home often represents more than just a different environment to eat, sleep, and live in. IT can also represent brand new changes to your lifestyle, including your commute, where you grocery shop, and even which of your social circle you're more likely to start spending time with. If you're moving out on your own for the first time, it can be a particularly massive change, so it's worth looking up a few tips to help with that one, specifically. Otherwise, don't attempt too hard to live as you did before and try to embrace the changes so that they don't jar with you too much.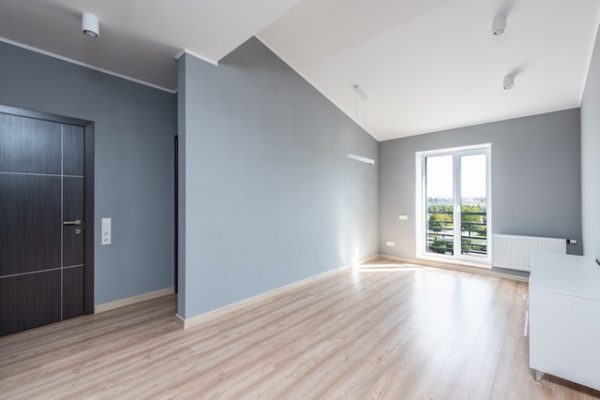 Ensure that you have a backup plan for moving day
Even if you have the moving team booked, have all the boxes ready, and whatever else you need, you might find that your moving day does not go ahead as planned. It could be due to delays on the previous tenant or seller's side, or it could be due to the many lockdowns going on during the current pandemic. To that end, you need to make sure that you have a plan for at least you and your family during the day,. Such as finding a local hotel or a short-term rental. Make sure you budget for this kind of delay, as well as packing the essentials you might need.
Update those who need to know
When you move into the new home, you're also going to want to make sure that you're bringing your life with you. This means updating the people who need to know about your change of address. There are several people that you should update, but you want to make sure you inform your utility providers as well as your bank and any government services you rely on (such as the tax service, any benefits you receive, and so on) ahead of time. Make sure you inform your employer, any insurance providers, as well as family members as well. Utilities to keep in mind include any cable providers, phone companies, internet providers, and so on. Don't forget to inform your health care providers, as well.
Making the home your own
When you first get into your home, you might find that it feels a little strange, a little alien. You might even feel a little homesick at first. The best thing you can do is make that home your own by decorating it and making it a much more personal space. Arranging a housewarming party with friends, family, and maybe even some new neighbors (if you're able to strike up a rapport) can help you get used to it much more quickly. Take the opportunity to explore your surroundings, you're likely to be able to find local amenities, parks, or other aspects of the place that help you like it a lot more.
The challenges and quirks of a home move are always going to change depending on the kind of home that you're moving into. However, hopefully, the tips above make it a little easier to make your adjustment and make your new home feel truly yours all the sooner.