We tend to think of luxury as existing solely in those expensive, well-designed commercial spaces; the high-end restaurants, stores, hotels, and so on. But that's not true: the good life can exist anywhere and everywhere, including in your home, if you're willing to put a little bit of effort in. So don't settle for paying other people to give you a dose of the high life — incorporate it into your lifestyle in your home. It'll require a little bit of investment, but it'll be worth it for the improvements it brings to your home.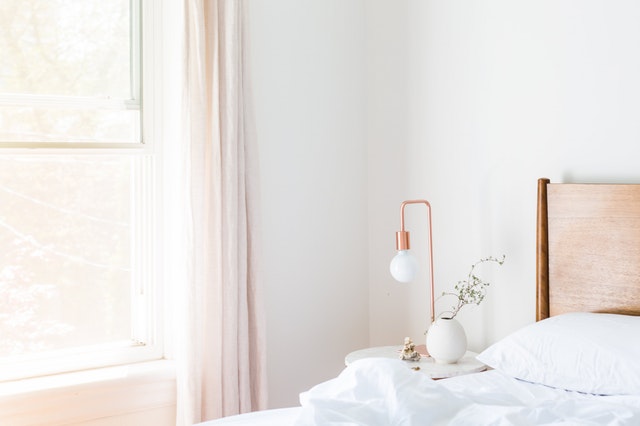 Touches of Luxury
Luxury exists in the details; it's the small additions, not the show itself. In your home, you can look at adding small touches of luxury that'll greatly improve the quality and comfort of your property. A good place to start is to look at your fabrics: upgrading your bed sheets, towels, and blankets in your living room couldn't be easier, but make a huge difference to the overall comfort levels. Luxury doesn't have to mean wholesale changes, either: it can mean restoring things to their former glory, such as deep cleaning your carpet or refinishing your hardwood floors. 
As Good as a Restaurant
It would be oh so fine to eat out a fine dining restaurant each week, but it's not very realistic: the costs are too prohibitive. But instead of denying yourself an intimate meal with friends and family, why not bring the party to your home? There are plenty of ways you can add touches of a luxury restaurant to your house. An open-plan and dining area, complete with a large table with spotlighting, will set the tone. On the food front, it's all about investing in the best ingredients: a steak will taste as good in your home as it does in a restaurant if it's quality. For the wine, look at joining a subscription service. This Firstleaf wine club review mentions how you receive a personalized experience, so you get the wines that you and your friends will love. You might be eating at home, but it'll feel like you're in a high-end restaurant. 
Entertainment Options
We're getting a little better at making our homes more entertaining, but we could do more. While it's fun to go out on the town every now and again, we don't want to feel like it's impossible to have an entertaining evening without leaving our home. One way to improve this aspect of your home is to look at increasing the quality of your entertainment. There's a big difference between watching a movie on your laptop and watching one in your defacto home cinema. Invest in a large television or projector, and add a sound system and comfortable seating; you'll have many high-end nights of entertainment, especially on those winter nights. If you have space in your yard, you can even look at adding an outdoor cinema — it's easier than you might think to set up, and it's just about the best way to live well.