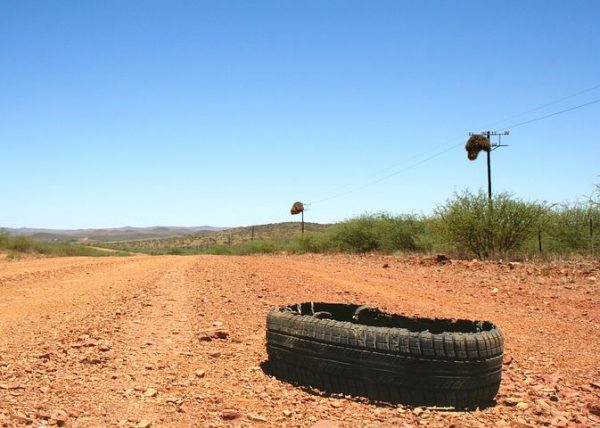 While you are out on the road, accidents can happen without any warning. And one of the most dangerous things that can happen to you is when you're about to go on a vacation in your RV and you experience a tire blowout. No matter what your speed is, tire blowouts are hazardous. Despite the many advancements in tire safety and technology, these accidents still happen. Tire blowouts account for as much as 11,000 collisions and at least 700 deaths yearly. Those involved in such accidents are trucks carrying too much load or used cars with worn-out tires. In 2008, state laws required new vehicles to include automatic tire pressure monitoring systems. However, if you ask a truck accident lawyer, many still fail to follow protocols.
Drivers can lose control of their vehicles mere seconds after their tires blow. But, those who know how to deal with such incidents can maintain control of their vehicle and prevent injuries to themselves and damage to others within their immediate proximity.
How Do You Know Your RVs Tires Have Blown Out?
You will hear three distinct sounds, but they often vary depending on the presenting circumstances. The first sound that one may hear is a popping sound that reverberates throughout the RV. After that, you may hear the air coming out of the tire. Then you would hear the sound of the rubber flopping on the road as your tire becomes deflated.
After the sound, you will feel your vehicle slow its speed. It is also common to feel a pull toward the area of the burst tire. For instance, with a blown rear tire, you would feel the pull toward the body of the RV. Should the front tire burst, the pull would be felt on the steering wheel. Remember, though, that whichever tire bursts, your response should be the same.
Driving Through a Blown Tire
To make sure that you prevent any disastrous events that can lead to injuries or fatalities, the National Safety Council recommends that, in the event of a tire blowout, drivers should do the following:
Grip the steering wheel firmly.
Avoid pressing on the brakes.
Allow the vehicle to slow down gradually.
Bring the vehicle to the roadside once manageable.
Don't forget to turn on emergency flashers.
Dealing with a Tire Blowout
Should you experience a tire blowout on your road trip, only go out of your vehicle whenever you deem it safe. If you have reflective triangles, put them out to warn other drivers. If you have a spare tire, change the blown tire if you can. If you are not familiar, it is best to call for roadside assistance.
Once you are safe, you should keep in mind that spare tires are only used during emergencies. They should be replaced with a new tire once you are settled and safe.
Preventing a Tire Blowout
While it is good to know how to deal with a tire blowout, you should keep in mind that it is much better to prevent them from ever happening in the first place, especially since tire blowouts are highly preventable.
Note that most tire blowouts occur when roads are scorching hot. Make sure that your tires do not have worn out threads, and your tire pressure is just right. To do this, you must always do routine checks of your tires. It is also vital that your vehicle is not overloaded and that you know how to check your tire date codes.
Road accidents, most of the time, can be prevented. As drivers, it is our responsibility to make sure that our vehicles, including the engine and tires, are ready to take on the road.