This post has been sponsored by Perdue Farms. Little did they know when they asked me to work with them that I can ruin just about anything I attempt to cook.

Living the good life
That's what Champagne Living is all about. How to go, see, and do. It's about living your life to the fullest and enjoying every single bit of it. From the view at the top of a mountain to sitting down having drinks with a friend that you haven't connected with in years, being able to connect with the people that you love (and make new friends along the way) is what we aspire to do day in and day out.
Food and drink play a huge role
From laughing over a French 75 to slicing into that perfectly pink steak, food feeds those senses that give us joy and allows an opening into being close. It's about sharing the same experience, flavors, sights, and smells as we gather. How many conversations have begun with "OMG, did you taste the chicken? What did she do to make it so tender?" Food is the beginning of a conversation, the delight to our senses, the savoring of the last bites that leave us wanting just a little bit more.
My husband owned restaurants and a backstage catering company back in the day and I fell in love with him over food. His food. I never let it slip that I couldn't cook. I can mix a drink, make a great pot of coffee, and talk food with the best of them, but I am not a natural in the kitchen. I can bake bread, make delightful cookies, and have secret ingredients for my French coffee cake that will have you begging for the recipe. But, give me a piece of chicken or meat and I struggle.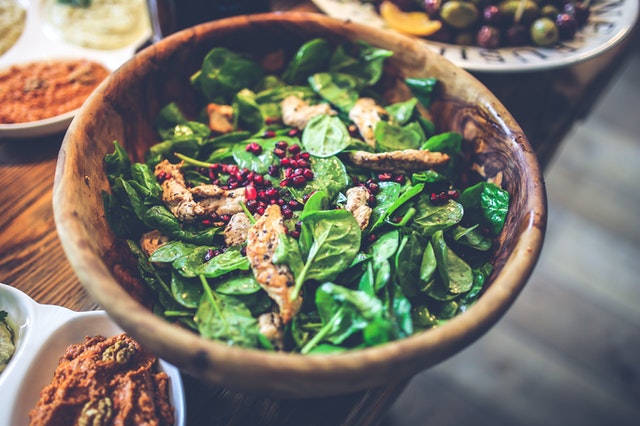 Coming to terms
I have learned that there is a science to grilling. That if I grill a steak for 5 minutes on each side it will be just the right amount of pink in the center. If I make a beautiful spinach salad and add Perdue grilled chicken strips and some gorgonzola and pomegranates atop it in a beautifully well-aged wooden bowl (along with a chunk of homemade French bread) that it looks impressive.
I've been known to pop links of Niman Ranch Sausage into my air fryer for 20 minutes as I sauté up some multi-colored peppers and onions on the stovetop. No real cooking skills required, but it's colorful on the plate and I can put it over pasta, rice, or even some mashed potatoes (and while I can make potatoes, I do sometimes opt for the microwavable refrigerated ones that I find at the grocery store).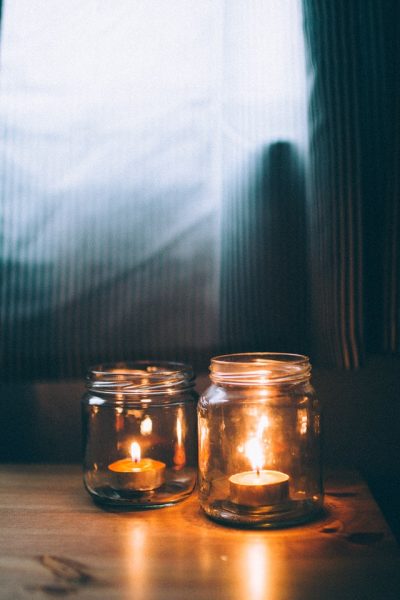 Faking it, no one will ever know
Light those candles that you've put away. I love a funky boho look and collect religious candles & mix them with votives in jelly jars. Cut flowers and herbs from your garden and put them into vases, glasses & jars. Mix up the crystal and china. An array of patterns can be fun and at the same time sophisticated, and drinks served in Mason jars with fresh fruit tossed in for color offer a playful feel.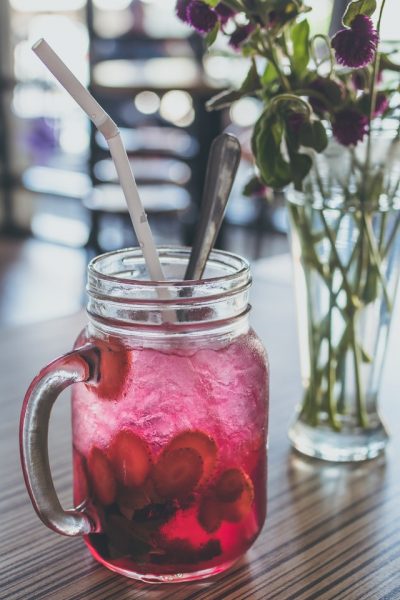 Best of all
Your friends and family won't judge you for not being able to make that Beef Wellington. I am lucky to have a husband who makes it perfectly. We are a good combination in the kitchen. The baker and the chef. An eye for aesthetics that are fun and a person who knows how to time it all so it looks easy. He makes the best traditional cocktails, while I experiment. But most of all, whether we have friends over, or it's just the two of us there is music playing, conversation over dinner is fun and when the drinks are mixed and the backgammon board is out, we laugh and know that THIS is what the good life looks like.
Need help with cooking like I do?
Check out Perdue Farms for my favorite shortcuts. Get 15% off & free shipping (with orders over $119) via my personal link > Perdue Farms