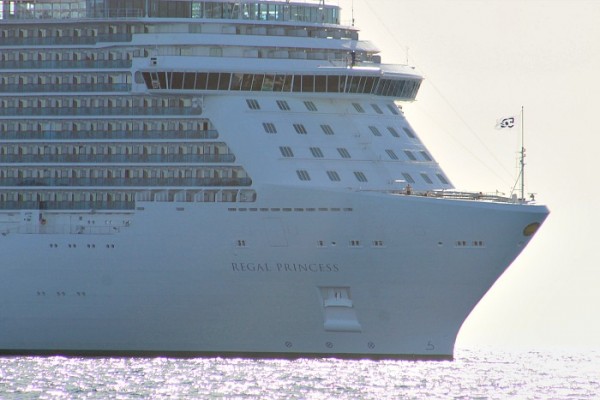 You found a "deal." At under $250 each, you can grab a quick vacation in the Caribbean for 5 days. That's cheaper than staying home and cooking….so
YOU GRAB IT
Ahh…the sunshine, the food, the fun, the drinks…and you did it all for under $500 for the two of you!
NOT SO FAST
If you've never cruised before you may be in for a rude awakening (especially when they slip the bill under your door). You'll be running down to guest services faster than you can say "Anchors Away."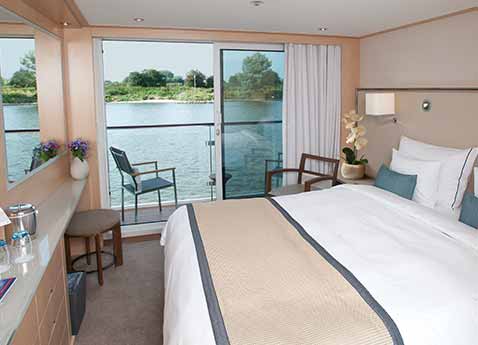 HIDDEN COSTS
Some of them are not hidden at all, but like all vacationers we choose to ignore them. On board a ship there's no pulling out your wallet, and no paying cash, it ALL goes on your cruise card. Here are both the charges you'll know about in advance, as well as those you never really thought about.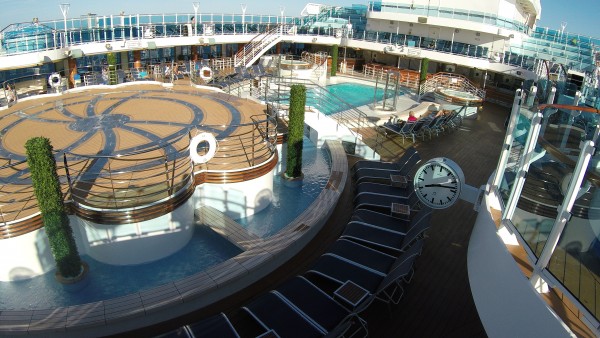 1. Port charges, fuel charges and taxes. 
Let's take an Eastern Caribbean 5-day cruise as an example. I usually estimate port charges & taxes at about $115 per person. Sometimes it's as low as $70 other times it's over $200. It depends on where you'll be docking for the day. While a lot of the lines have dropped the fuel surcharges, others still have them. If you are cruising on one that still tags that gasoline onto your bill…expect to pay an extra $10 per day per person.
$500+$230+$100 = $830
2. Tips
Your cabin steward, bartenders, cruise director, and waters don't work for FREE. Most cruises tack on an extra $11-$12 per day per person for tips. You can adjust this amount when you pay your bill at the end, but think about all of the work they went through to keep you happy before you decide to knock it down. Figuring a short 5-day cruise…
$500+$330+$120=$950
3. Drinks!
If you're good with some hot coffee, tea, water (and if you're lucky lemonade) for your trip, you can ignore this. If you are a soda drinker, you'll want to keep reading.
Soda – if you NEED to have that bubbly soft drink by your side, your best bet is with a soda card. That will tack on an extra $6 per day per person (plus a 15% tip added). Mr. S is not a soda drinker so, and I probably have one per day at $1.95, so we don't bother.
Adding a soda card for ONE person for your trip – $500=$130+$120+$34.50=$784.50 (and $819 for two)
Alcohol – Here's where I run into trouble. WINE, beer and alcoholic beverages. I drink Zonin Prosecco and it's about $8.25 per glass. I usually get 2 or 3 per evening. If I want a frozen drink during the day, that adds even more. Most ships now offer a flat rate alcoholic beverage card for $49.99 per person per day, plus 15% gratuity.
Let's do this with the alcohol card INSTEAD of a soda card.
$500+$330+$120+$287.44=$1237.44 for one, or $1524.88 for the two of you.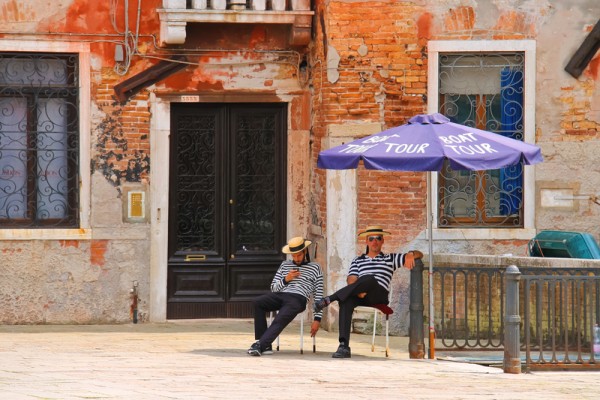 4. Excursions
Yes, you can stay on the ship, or you can just walk around town, but after the first port you'll realize that they all look EXACTLY the same. Same stores, same Starbucks, same….well, you get it. Excursions and extras can be as inexpensive as a cab ride to the city for $25 to a $200 per person trip around the island including lunch, shopping, snorkeling, or what have you. Let's just average it at $99 per person and you've got 3 stops on that 5-day cruise.
$500+$130+$120+$574.88 (with alcohol)+$594+$60 tip for your guide=$2178.88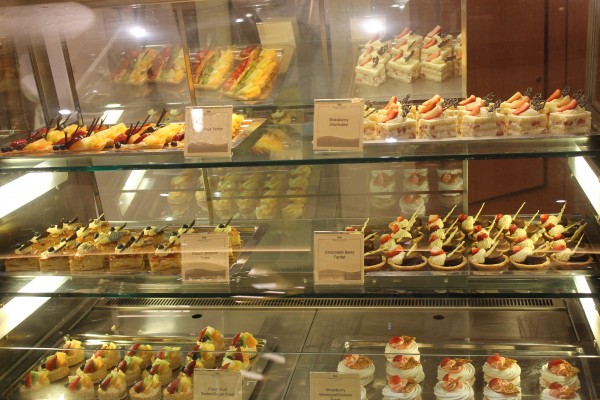 5. Alternative Restaurants
These are actually a STEAL in my book. I'm not one who usually enjoys the food on most ships, so upping to the alternative restaurants is usually a good bet for me.  Add to that a cone of ice cream or gelato, or a piece of decadent pastry from the patisserie along with a cappuccino and you've upped your bill even more. Most alternative restaurants average $25 – $99 per person, but the average tends to be in the $30-$35 range.
$500+$130+$120+$574.88+$654+$70 (once)= $2248.88 or twice for $2318.88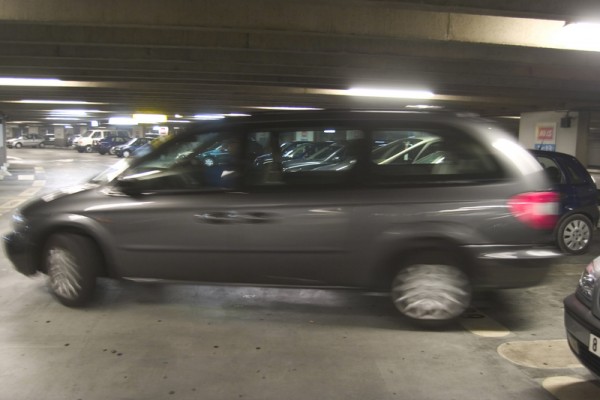 6. GETTING THERE
Thankfully I live close to 3 major ports, so for Mr. S and I it's simply the parking fee at $15 per day. If you fly, you'll have to figure that in as well.
+$500+$130+$120+$574.88+$654+$70+$75=$2393.88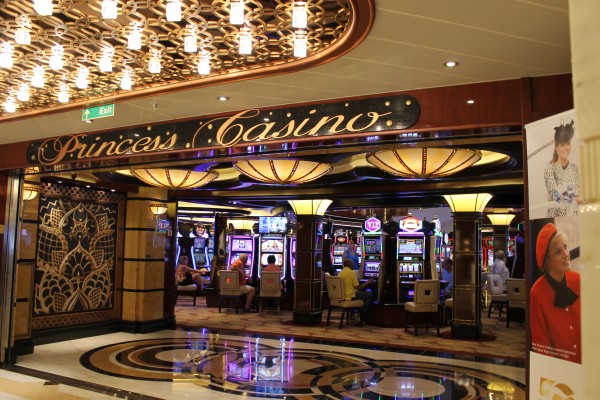 7. ETC.
Gambling – you may just WIN enough to pay that bill, if you lose…well, only you know how much more it could cost you.
Spa – This is MY weakness. I usually try to get a deal at the thermal suites for a few days, or a facial or a massage. The average massage on most ships tends to be in the $150+tip area.
Internet – I spent an extra $200 on a 3-day cruise and wasn't even online that much, so be prepared to either TUNE OUT THE WORLD for your vacation, or shell out the money. Oh and your cell phone company is going to CHARGE YOU for international and cruise calling. Check the rates before you go, so you don't come back to a $700 bill from your mobile company because you left your phone on roaming.
Laundry – It's the same as any laundromat on land.
Souvenirs – for the kids, a new ring or bracelet for yourself, or that watch that was a real steal for him.
8. Learn more
For more tips as well as to learn how I extend my cruises to make them much more relaxing, read my recent post in the Florida Buzz Report:  All Aboard… 9 Tips for Planning a Florida Cruise Getaway
I still love cruising, and I'd tell you to GO FOR IT in a heartbeat. Just be aware that the extras can add up quickly. I've found that we have a great time and actually never spend all that much, but it's because we know exactly what's important to us and what isn't.
It's actually easy to cruise for VERY little money, and I'll give you some great hints and tips in 2015.
For more cruising posts visit: