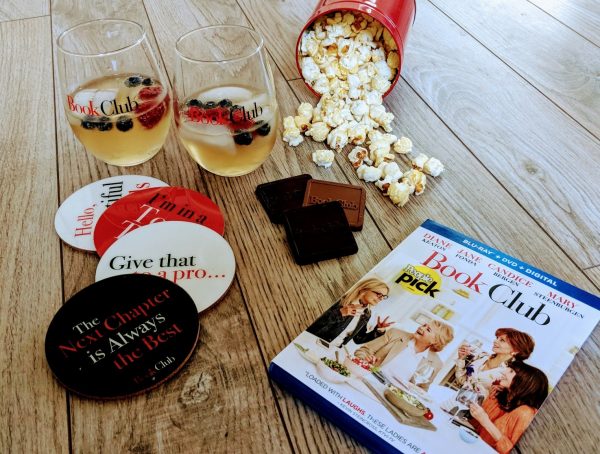 Girlfriends should never need an excuse to get together, but this week we have more than an excuse, we have a purpose. Some of my friends are at wits end because their kids have been home all summer, and ALL of us needed a little friend time for girl talk and laughs. Luckily for us, Book Club is now available for download on iTunes.
The invitation:
You are cordially invited to a night out with your besties at Casa de Zippy.
Come as you are…unless you're stark naked.
Forget about making dinner before arriving…order pizza
Better than sex….there will be drinking and chocolate.
We will be watching Book Club starring Diane Keaton, Jane Fonda, Candice Bergen, and Mary Steenburgen…so if you've hit menopause or have just given birth – wear Depends.
BYO self.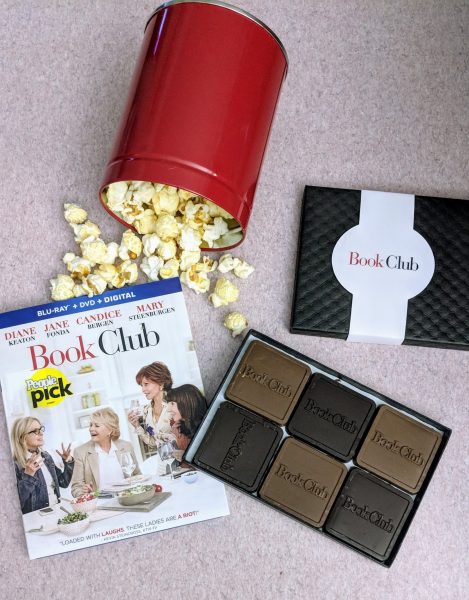 The flick:
Book Club is available for digital download NOW on iTunes (it dropped on August 14), and will be out on Blu-ray August 28 (in just a few days). I receivedan advanced copy, so we kicked Mr. S out and took over Casa de Zippy. A few of my friends had already seen Book Club in the theater and they LOVED it so much that they were excited that we would all be getting together to see it again, and of course to engage in a little girl talk surrounding the movie. To top it off, The release includes hilarious bonus content, like the making of the film, deleted scenes, and more.
The snacks:
The get together was scheduled for after dinner, but I knew that my friends
Love chocolate
Expect to have cocktails
Want popcorn to munch on during the movie
Proving that you don't need to have a huge spread for your friends when drinks and chocolate are involved.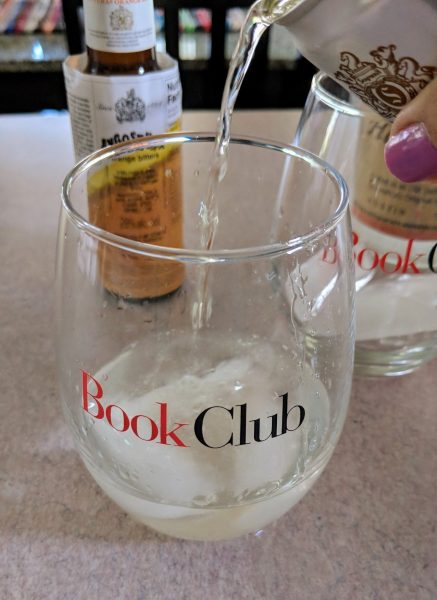 The drink:
The Easy Reader
Ingredients
2 ounces vodka
2 dashes orange bitters
4 ounces diet ginger ale
berries, to garnish
Directions:
Combine the vodka and Angostura bitters in an ice-filled glass
Slowly add the ginger ale, and gently stir.
Garnish with the berries and serve.

Let's get together on social media after you watch Book Club with your friends and chat about it a bit!