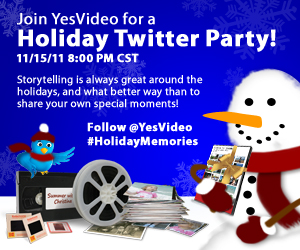 In less than 2 weeks it will be Thanksgiving, which is my family's FAVORITE holiday.  It's the ONE TIME of year when all of the cousins get together, along with close family and friends. Chanukah and Christmas around here just aren't the same, as the days are spent house hopping. But, Thanksgiving is OURS.
The other day  my husband, son and I were talking about our favorite Thanksgiving Day. I can't remember the exact year, but my son was young, we had recently bought and moved into my in-laws old house and we had no furniture. My father-in-law got ill and had to be rushed to the hospital. It was a very trying day, but that didn't stop us from being together. The entire family sat on the living room floor (not a chair to be found) and ate our turkey dinner together, legs crossed on the hard wood floors, waiting for the phone to ring to hear how he was. While it wasn't the happiest day, it was the day that we were the closest. Our emotions ran the gamut from worry to silliness. It didn't matter if there was a table to sit at or not, we were (and are) truly a family.
There's only ONE thing that I wish...and that is that I had preserved those memories on video. . While I can't go back and record the day, I learned a valuable lesson and you'll find me with a camera around my neck on EVERY family occasion. While cleaning the mansion out last year I found an old VHS tape of Ben at four years old attempting to sail our 25 ft O'Day and had them converted to DVD. I love the fact that NO MEMORIES are lost, even if VHS are a thing of the past.
It's very easy to do with Yes,Video transfer service. You simply send in old media to have transferred, then edit online before ordering your DVDs.  I don't know about you, but I have NO CLUE what's on a bunch of those old VHS tapes that I had stored in a cardboard box and being able to edit online after the transfer is complete means that I can keep what I want & put them into some kind of logical order. Right now you can save 15% at Yes Video by using the
Coupon Code: TRANSFER15
I know that each of you have memories that you cherish as well and I'd LOVE for you to join me as we share our memories this Tuesday night on twitter. Come join me in the fun
What: Yes Video twitter party
When: Tuesday, November 15, 2011
Hashtag: #HolidayMemories
Time: 8:00 pm CST/9:00pm EST
RSVP: http://on.fb.me/YesVideoTP
Follow: @YesVideo
Panelists:
Prizes:
$100 transfer service coupon – 1 year MemorySafe subscription
$100 transfer service coupon
$75 transfer service coupon – 1 year MemorySafe subscription
2- $75 transfer service coupon
Yes Video is also running  The Fall Photo Contest on facebook. It's simple to enter,  just share your favorite Fall photo.  No voting and no judging will take place.  Winner will be selected at random.