Each week I come here and confess my successes and my set backs while on the Nutrisystem program. I've had some major losses (especially for a post-menopausal woman who has struggled to lose), and I've taken some detours. It hasn't been perfect, but when I'm in the zone…it's been very easy.
Rather than write you a post this week, I want to put up a photo. A photo with a number that I haven't seen in a VERY long time.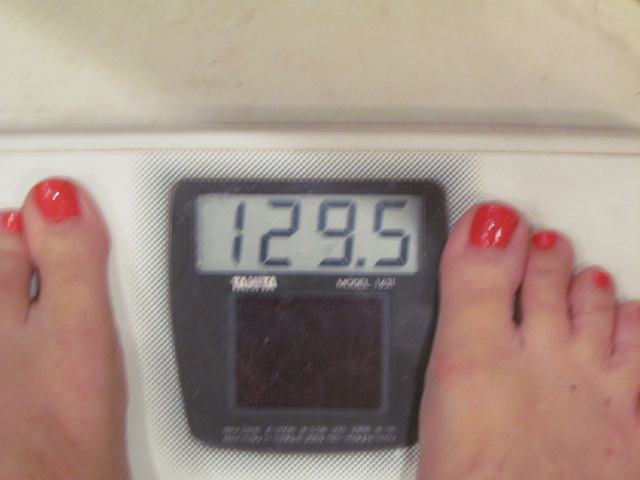 That may not mean much to you, but I haven't seen the 120's in…I can't even TELL you how long. At my highest, I was almost 150. I began the Nutrisystem program at just under 147 lbs. I've celebrated each of my victories, and this one is MAJOR for me. So, rather than write about how easy the program is, or how delicious the food is, or how GREAT the support system is…I just want to sit and look at that photo.
Thank you Nutrisystem. While I still have to lose more weight, I'm actually enjoying the journey.
Don't forget that Nutrisystem right now you can lock in the lowest prices of the YEAR. For less than $3 a meal you can join me and lose weight PLUS get the support that you need to not only LOSE the weight, but keep it off.