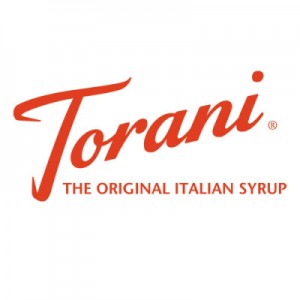 I'm a bit coffee crazy, or maybe I should say I'm CRAZY WITHOUT coffee…which would be closer to the tr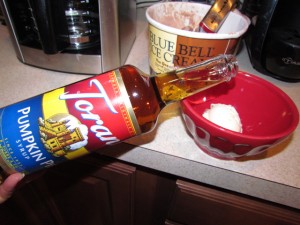 uth. Since for many years that was my business (working for one of the country's largest coffee chains), I tend to be a bit of a coffee snob as well. I like my beans roasted dark, or my morning coffee RED EYE style (with a shot of espresso), no added flavor, no milk or cream, just a good cup of java.
I make exceptions for iced coffees and lattes – which I don't even consider to be coffee, but rather steamed milk with a little bit of coffee just to round out the flavor. Those I'll add flavor to. I have certain ones that I like. Sugar free vanilla is a yes and hazelnut sends me running out the (turns my stomach unless it's mixed with chocolate). Since retiring from my job I've become an at home barista, turning out all sorts of great coffee drinks.  My flavoring of choice is Torani...the same syrups used by many coffee houses. Why?
Over 100 flavor choices
Lots of sugar free varieties (I can make sodas & stay on my diet program)
Made with REAL cane sugar – for a more authentic flavor
Perfect for coffee drinks
Great recipe ingredient
 I use Torani syrups in OTHER ways as well as in my coffee drinks.  I was recently sent a bottle of Torani Sugar Free Vanilla Syrup and a bottle of Torani Pumpkin Pie Syrup to try. My first thought was to pour the Pumpkin Pie syrup over a scoop of ice cream. Glad I thought of that, because it was DELISH….which got me thinking… I'm making pumpkin pie whipped cream for Thanksgiving.
Pumpkin Pie Whipped Cream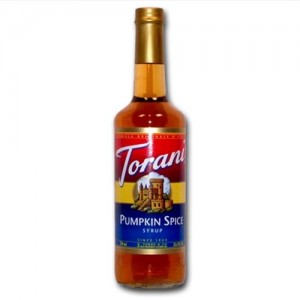 Begin with a well chilled bowl
1 pt. whipping cream or heavy cream
splash of Torani Pumpkin Pie syrup (to taste)
Pour the whipping or heavy cream into the chilled bowl.
Splash in the Torani Pumpkin Pie syrup and whip (I use a stand mixer, but you can use a hand mixer or whisk) until the cream forms soft peaks.
Dollop on your pumpkin pie, your after dinner coffee or your ice cream topped with Torani syrup.
I'm even creating some fun recipes using the syrup (coffee cake perhaps). To learn more about what other reviewers have to say, as well as MY review. Head over to SheSpeaks today.
This is a sponsored post. I love it when I find out about new companies via my association with She Speaks and other companies. All opinions are my own, don't even THINK for a moment that I'd tell you that something is good when it isn't. That's just not how I operate.