I love celebrating special occasions. Going to a friend's house for a party, having our anniversary dinner and even marking my birthday. I even love celebrating special days of BRANDS like e.l.f. – who is celebrating EIGHT YEARS with their e.l.f. birthday promotion. Now, I'm not one to stretch out a birthday just for the gifts, but I'm happy as can be when a brand is the one GIVING incredible deals.
e.l.f. is having EIGHT WEEKS of making the world (and my face) more beautiful. That's right – if you look into my fancy schmanzy handbag you'll find my cosmetic case has at least one or two tubes of e.l.f.'s $1.00 Super Glossy Lip Shine. I hate sticky glosses and for only $1.00 I've found that e.l.f. leaves my lips with that touch of color without that ooey, gooey feeling. So, why mess with a sure thing?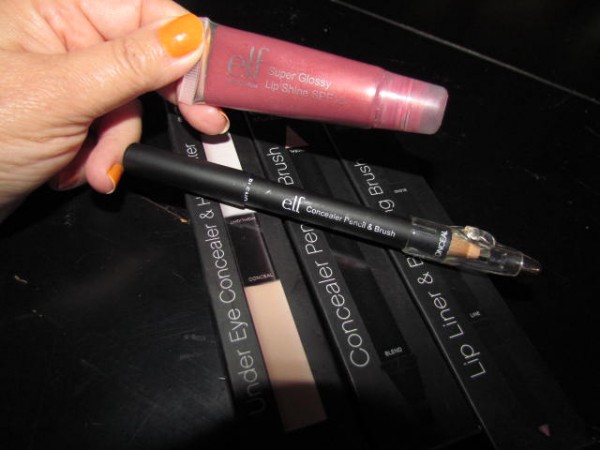 e.l.f. = eyes, lips, face is found in stores like Target and Walmart or you can easily order their fabulous baked bronzer and cream eyeliner from their online store.  There are always great specials available online (like free shipping, free product with purchase or some other awesome deal – depending on the week). After you've placed your order, check out their facebook page, because right now they're running a giveaway and one person with win
EIGHT YEARS OF MAKEUP!
I'll be checking weekly to see which items are on special, and what add-ons I can get. Check it out and let me know if you get any great deals as well.
This is a sponsored post, I really do have e.l.f. Super Glossy Lip Gloss in my handbag. All opinions are my own.