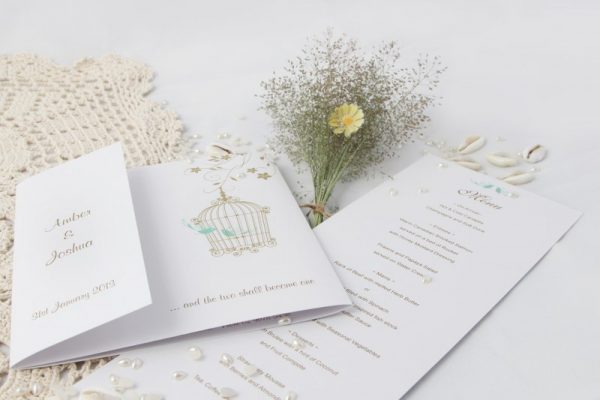 The question has been popped and the champagne is uncorked. It's time to celebrate your engagement. Enjoy it because it's such a magical time for two people who love each other, not to mention your family and friends. However, after the drinking and dancing die down, there is a wedding to plan. Yes, you're going to bear the brunt of the responsibility.
That means everything from the cake to the outfits to the first dance song will be under your command. If the idea sounds overbearing, it's because it is. Ask any bride and they'll agree. Probably the trickiest part of organizing a wedding is the guest list. Deciding who gets invited to the ceremony, who comes to the evening party, and who doesn't make the cut is a nightmare.
Ideally, everyone would be there celebrating the occasion. Sadly, there is only enough room for a couple of hundred people. How on earth are you going to decide? Even worse, how are you going to explain to friends and family that there is no room at the inn? A guest list is a personal journey, yet a handful of simple but essential rules can eliminate a lot of the pressure.
Understand The Money Dynamic
In a perfect world, the couple would have a bottomless budget to spend on their big day. We don't live in an ideal world, which is why most engaged men and women accept financial help from their families. Traditionally, the mothers and fathers of the bride and groom pitch in to ensure everything runs smoothly. That's great because it's one less thing to worry about.
Well, it is until the in-laws-to-be and your parents start making demands. "Make sure you invite X and Y" is a sentence which sends shivers down the spine. Why? It's because it means someone you care about might have to miss out. To avoid any surprises, you should understand what the parents expect when they bankroll the event. If they want to get involved, you can split the guest list into chunks. For example, the couple receives one-hundred guests and the parents get fifty each.
Even if they say they are zero strings attached, it's best to prepare for a bombshell. Leaving a handful of spaces open will help negate nasty arguments further down the line. After all, it's not like you can say no when they contribute so much money.
Think Big
The final list won't resemble the first draft. What with the budget and the politics, people will get cut from the list and that's an occupational hazard of planning a wedding. However, there is nothing wrong with thinking big in the beginning because you never know what will happen. Maybe some more funds will appear out of the blue and old camp friends will be able to make it to the ceremony.
Miracles happen, which is why it's important to create a dream list. Forget about seating plans and money and everything else and write down names. The people should be the ones that spring to mind when you imagine the big day. That way, everyone on the list is someone who deserves an invite. Otherwise, you wouldn't have thought about them or wanted them at the wedding.
Weirdly enough, thinking big is a damage limitation strategy too. Every couple has been hopped up on alcohol and excitement and thought about inviting someone on a whim. It still feels like a good idea the day after. But, the fact that they didn't make it onto the initial draft of the guest list is telling. Do you want to spend money on people who weren't on your dream list?
Have An A-list & A B-List
There is no doubt this will hurt people's' feelings so keep it a secret. The last thing a guest wants to find out is that they were a reserve. It hurts to think of friends categorizing a person in this way. Saying that creating an A-list and B-list does help from a stress perspective as it splits the guests into must-haves and important.
The way it works is simple: put the people you can't imagine not being there on the A-list. The B-list is reserved for very important guests, so don't write down any name. The VVIPs receive an invite straight away, and you wait for their reply. There are bound to be people that can't RSVP, which is where the second list comes into play. Going by order of the most important, you can send an invite to the guests on the b-list. As harsh as it sounds, it helps reduce a lot of the stress.
To keep it quiet, send the first batch of invites out earlier than normal. Then, the second round of save-the-dates will reach the invitees at a normal date. Sending them out two weeks before the wedding is a surefire sign they were the last pick.
Go Out Of State
From an early age, you've dreamed of getting married in a local church with all of your friends and family. What you didn't imagine was the hassle of putting the event together. If only there were a way to say no to people without saying no. If only they would make the decision for you and relieve the pressure. Wouldn't that be fantastic?
It would and it's feasible as long as you are flexible. In simple terms, a couple needs to consider moving the biggest day of their life out of state. Yes, it brings with it an extra hassle and it won't feel the same at first, but it helps weed out the real from the fake. Only the guests that truly love you and want to be there for the big day will fly out to Las Vegas or Australia or the Maldives. The others will blame the expense.
Hey, presto – the guest list is finished. To make the process straightforward, research the wedding venues before coming to a decision. Is it inside or outside? Is there air conditioning? How many people can it hold? What is the cost? These are all important questions to answer.
Follow Your Rules
Regardless of lists and venues in different countries, you will have to cut somebody. It's not nice and it's not easy, but it's necessary. And, the sooner you do it the better because it gives you time to plan. Brides and grooms recommend ripping off the band-aid, but you shouldn't make any rash decisions.
Instead, create rules which allow you to group people into "very important," "important," and "no way, Jose." Here are some examples: 
Don't invite people who you haven't spoken to in years. They were once your best friend, but they aren't any longer.

If you don't know who they are, then they aren't allowed to save the date. As obvious as it sounds, plenty of people "crash" weddings.

Forget about guilt. They invited you to their wedding, but circumstances are different and there is no tit for tat rule. That's one of your rules!
Agree And Don't Change
There is pressure to add-on people that aren't invited. Maybe the best man or chief bridesmaid thinks you are being short-sighted and convinces you to make a change. It happens all of the time and it's a grave error.
Once the guest list is finalized, then it should be the end of the conversation. Otherwise, there is an argument to invite a whole host of people.
Do you want to spend time leading up to the wedding dealing with guests rather than perfecting the day?