Whether you need to buy a present for a close friend who has always been there for you, your family member who stepped up their game and looked after you, sorted out your life, or your other half, you need to make sure that you show your appreciation and choose the right way of expressing your gratitude. It is often harder to buy presents for those close to us than distant relatives. If you are stuck with ideas, check out the below tips for inspiration.
Focus on Their Lifestyle
The first thing you need to consider when buying a present for your loved one is their lifestyle. If they travel a lot, you might want to get them vouchers for airport parking or services, hotel discount cards. In case they have little or no time to stay organized, get them a stunning personal diary, a car trunk organizer, or a smart home system. Do they travel often? Why not gift them vouchers for airport parking?
Personalize It
It is also important that you will show them how much you appreciate them being around. Whether it is a parent or a partner you are trying to get a present for, you will have to make sure that they know you made the effort to create a personal version of the present. From printed accessories to Custom Bobbleheads from your photos and T-shirts featuring their favorite art, there are plenty of ways you can make them understand how much they mean to you.
Celebrate Your Relationship
If you are looking for a present for your man, you should look through your phone for the best photos and create something special that shows how much you value them being around. From canvas prints to a bedsheet with your best holiday landscape photos, there are several ways of expressing your gratitude. Further, you can give them personalized jewelry to commemorate the number of years you have known each other.
Consider Their Hobbies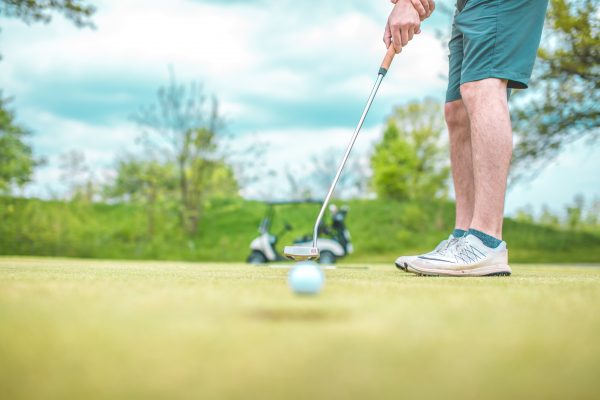 Does your loved one follow sports or take part in outdoor activities? If the answer is yes, your job of finding a perfect gift will be much easier. Get them tickets to the next few matches of their favorite team, or pay for expert golf tuition. No matter if they like painting, cooking, or woodworking, you can find a present that will tell them that you accept and respect their ideals and support them all the way.
Make It Practical
One of the most important things about buying a gift is that it has to be practical. You don't want your loved one to shove it in the drawer and keep it there for the next decade. It needs to be useful and practical; something they would use regularly. A household item, a watch that they can wear on special occasions, or a bag they can use for their travels will have more chance of getting used than a monogrammed spoon. Choosing the perfect gift for the person who is important for you can be challenging. You need to make it personal, valuable, and practical at the same time. Use the above tips to find the perfect present for someone special.