The first day of a diet tends to fly by fairly fast when you are pumped full of motivation to finally get in shape. At least that's my experience. It's the following days that always leave me wondering if I bit off more than I can chew once the food cravings rear their ugly heads. If you are like me and you have a sweet tooth or just miss having a salty burger, you can use these tips to control your appetite and stick to your diet plan.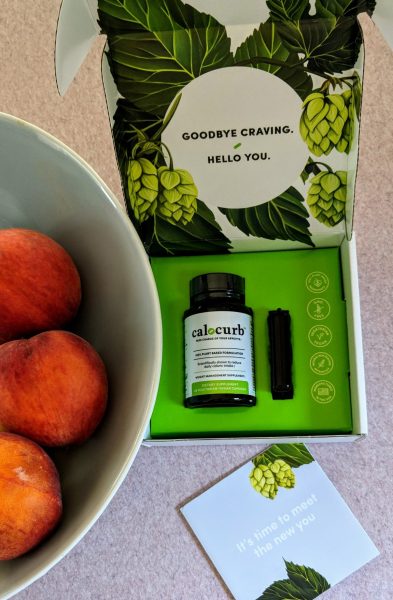 Watch Out For Advertisements
When you are on a diet, temptation is everywhere. After all, food companies invest thousands of dollars into creating commercials that highlight every glistening detail of the junk food that they sell, except for the high calorie count. For the time being, watch commercial-free shows on your favorite streaming channels, or walk out of the room until the break is over. While you're at it, be wary of stores in shopping malls and other locations where they pump scents out of the vent to trigger cravings. The food never tastes as good as it smells anyway.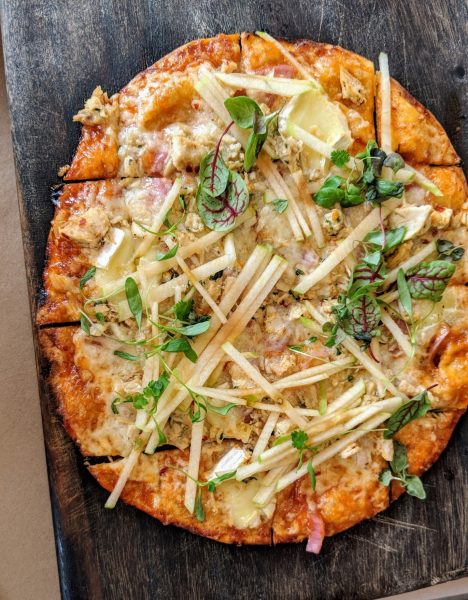 Get Busy
Most cravings pass in a matter of minutes, and you will eventually begin to notice patterns that point you toward the triggers. For instance, you may crave a bowl of salty chips or popcorn when you sit down to relax at night. Alternatively, you may want to eat junk food when you get bored or sad. Find ways to keep your hands and mouth busy. For instance, you can't eat popcorn with a fresh coat of polish on your nails, and there's no way that you can dig into some cake when you are at a museum. Keep yourself occupied, and you'll soon notice that the craving has passed.
Activate Your Body's Bitter Brakes
While it may seem like those sugary carbs make you feel full, the truth is that bitter foods are where it's at for curbing your appetite. Researchers have found that food with bitter compounds in them generates a sense of fullness that stops your desire to continue eating. Fortunately, you don't have to deal with the bitter taste of foods to get this benefit. The primary active ingredient in calocurb is a concentrated hops flower extract that sends a signal to your brain to stop eating, and the convenient capsules mean that you never taste the bitterness on your tongue.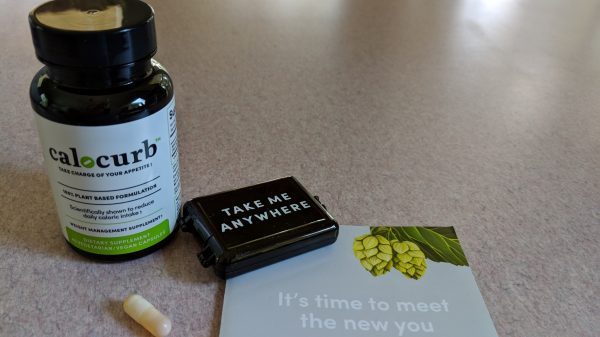 Skip the Chemical Stimulants
While you might be tempted to use caffeine and other stimulants to avoid cravings, these hinder your ability to control your appetite. After the initial burst of energy that you get from a chemical stimulant, there is an inevitable crash that leaves you vulnerable to caving into cravings. Consider chemical stimulants to be your enemy when it comes to battling food urges. Instead, opt for natural weight management supplements that use herbs to control your appetite without dragging you down.
When food cravings strike, you've got to be strong. With calocurb and some simple lifestyle changes, you can stay in control of your cravings and achieve your fitness goals without ever feeling deprived.
I've been using calocurb for a couple of weeks
I love that it offers me a natural, evolutionary response in the body through a combination of 100% plant-based ingredients with its patented, delayed-release capsule technology. I use it when I'm having a tough time with my cravings just to take the edge off. I know that I'm doing the work of dieting and exercising, and I just need a little help sometimes, but I still want to create good eating habits to last a lifetime.
GIVEAWAY
TWO lucky readers can join me in my weight loss journey with the help of calocurb by entering this giveaway:
PRIZE: 30 day supply of calocurb
CLOSED
Winner Ms. Rogers

Compensation was provided by calocurb via Momtrends. The opinions expressed herein are those of the author and are not indicative of the opinions of calocurb or Momtrends.
calocurb is not intended for use by anyone under 18 years of age or for woman who are trying to get pregnant, pregnant or nursing. As with any dietary supplement, concerned customers should consult their healthcare provider before using calocurb, especially those with a medical condition, who are taking medications, or have known adverse reactions or allergies.