This is a sponsored post. I received product samples to facilitate my review.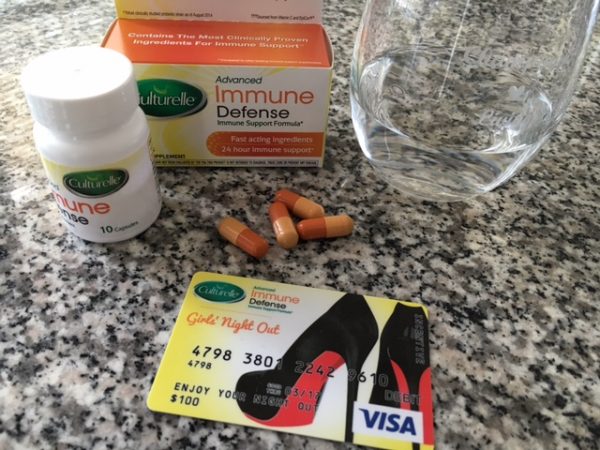 When I'm home it feels like I rarely get a night out with the girls. Yes, I relax with Mr. S, but girlfriend time is absolutely precious, so taking the time to go to dinner, a movie or out for some fun is…well, PRICELESS. It also feels that because I'm under stress, that THAT is the time that I will feel under the weather. I hate missing out, and because of that, I choose to boost my immune system so that my body functions at it's most optimal.
Culturelle Advanced Immune Defense
I don't mess around, when it's ZIPPY and the girls time (Ooooh, good name for an 80's band Zippy and the girls), so I do a little self-prep by taking doses of Culturellle Advanced Immune Defense 3-4 days before my girls nights out and before you leave I leave for some fun. It is made to be used in 10-day increments, so I continue taking it for the next five days AFTER as well. I want to feel my best.
Culturelle Advanced Immune Defense offers maximum immune system support.* BTW, I also use it before flying, because being in the cabin with all who knows WHAT in the air gives me added the maximum immune support that I can get. It works with my body's own natural defenses to support my immune system when I need it the most. I just feel better knowing that I've done what I can to be able to go-go-go, whether out dancing, having coffee with a friend, or seeing a chick-flick with a few of my besties.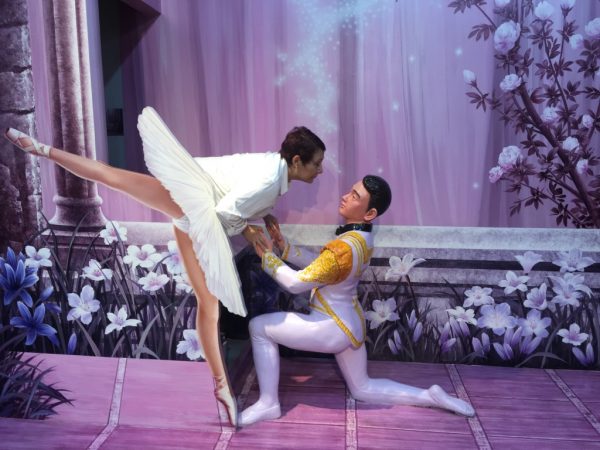 I grabbed Rachel & we headed to the Trick Eye Museum
We wanted a few laughs and what better way than to check out the fun ways that we could use props to take photos. I was hoping that Coby could join us, but she had to work at the last minute. Sill, I'm glad that I had prepared, because some of the photos were taken lying on the floor…the same floor that people walked on. To say that we had a few laughs was an understatement, and we came away having spent some quality girl time together…and I felt GREAT that day.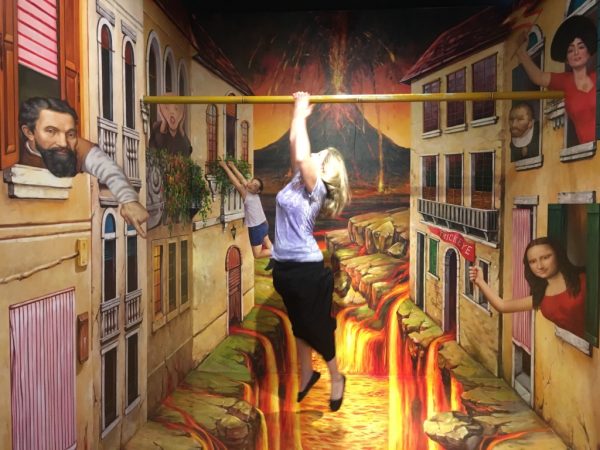 What makes it different than other immune defense products?
It is a triple-action dietary supplement with 2.5 billion live active cultures of Lactobacillus GG, 500mg of EpiCor, 20mg of Vitamin C and 3mg of Zinc to activate your body's natural defenses and help give you your immune system extra protection.*
Only Culturelle Advanced Immune Defense has the most clinically proven ingredients for immune support to help better defend your defenses and help protect your immune system.*
Culturelle Advanced Immune Defense has the only triple action formula, strengthened with/by probiotic to better defend your defenses*


Special for Champagne Living readers:  Culturelle $2 off coupon

Available at all major food retailers and drug retailers, including Walmart,Target, CVS, Walgreens and Rite-Aid stores nationwide – $12.99

Twitter: @Culturelle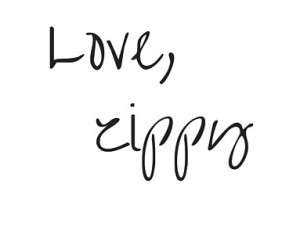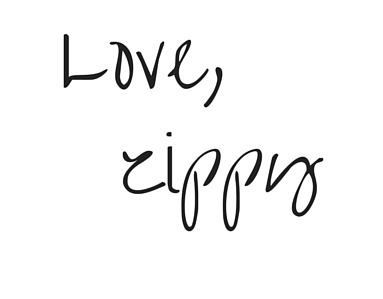 *These statements have not been evaluated by the Food and Drug Administration. This product is not intended to diagnose, treat, cure or prevent any disease.