This post has been sponsored by 1800 Flowers. I have received product, payment, or both to facilitate this post. As always, all opinions are my own.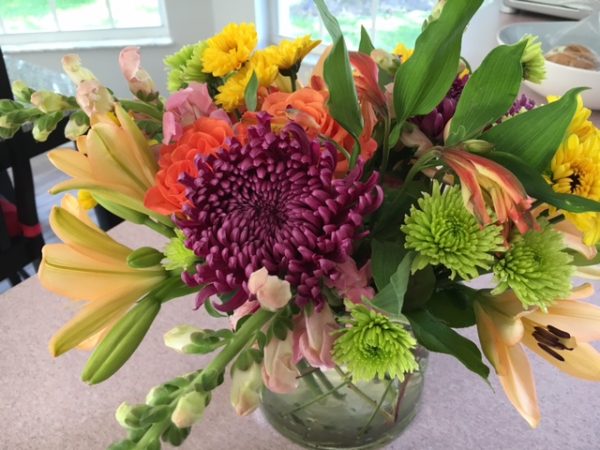 After 35 years of marriage, you kind of know what to expect…at least with Mr. S.
He always asks what I want
He'll reply to his own question with – NOTHING RIGHT?
He very buys what I've responded with – unless it's about 5 years later
He'll ask Ben to help him shop
They'll call me while shopping to try to throw me off
I'll get chocolates or jewelry – unless it's been 5 years
The simple truth is that my wants are simple. I'd just like the family around and have the day marked with a little something, like flowers. I don't need diamonds or pearls, just a simple show of appreciation.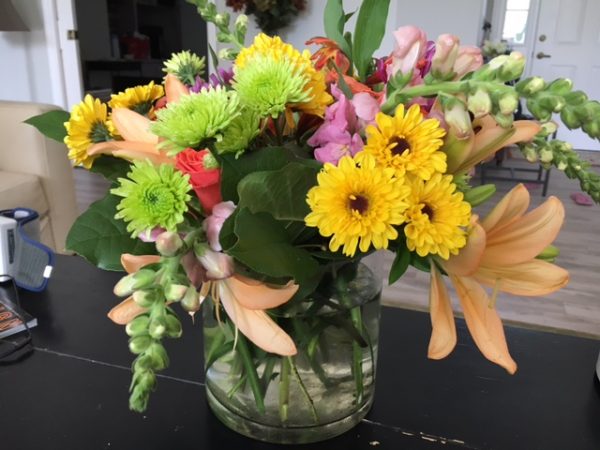 Like mother, like daughter
My mom was the same way. Her needs/wants were simple. She would cry with joy over the little things, like making a card when we were young, my dad attempting to cook dinner (scrambled eggs…the only thing he knew how to make), or flowers that would make her smile each time she glanced at them.
In her honor
One of the ways that I mark special days is by honoring my mom. She loved flowers, and as I got older I would send her beautiful bouquets to mark Mother's Day, her birthday, and more. I've kept up the tradition, and this year have this beautiful Floral Embrace from 1800 Flowers in my living room as a tribute to her. Crafted by 1800 Flowers expert florists from the freshest roses, lilies and sunflowers in a classic cylinder vase, its beauty and charm reminds me of the woman who loved to head outside, pruning shears in hand and cut fresh flowers. The mix of flowers in this collection were her favorites.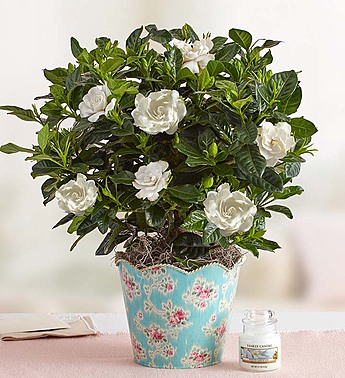 For me – a HINT to Mr. S
Since moving into the new house I'm all about having flowering plants, both inside and out, especially those that tickle ALL of my senses. This Graceful Gardenia arrives with a gardenia-scented Yankee Candle. This sweet fragrant plant comes potted in a very feminine pot, which I'd use on my desk to hold pens, etc. afterwards. The gardenia can be planted outdoors to flourish for a lifetime of enjoyment.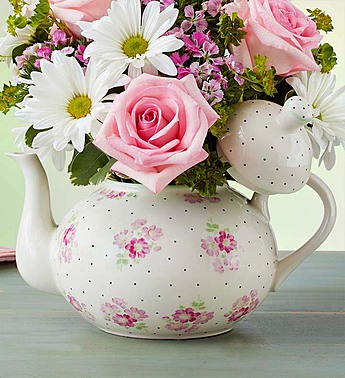 For my mother-in-law
She loved anything British (she had a photo of Queen Elizabeth on her thrown in her bathroom…but, that's another story). Mom's Tea Party  with it's delightful pink roses, white daisies and more all gathered in the delicate "Timeless Teapot" inspired by an English country garden would put a smile on her face. The memories of this Mother's Day would live on, each time we sat for a "spot of tea" to talk, laugh, and pretend we were in London waiting for an audience with Her Majesty.


To order my favorites for the special mom in your life!