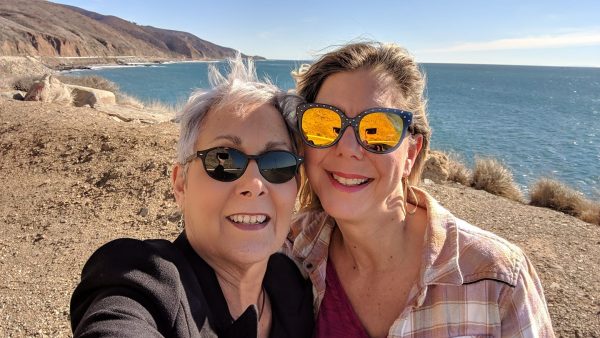 Who doesn't love having friends visit for a couple of nights? It can be a great break from the mundane everyday drudgery and is bound to freshen you up for days to come. Plus, it gives you an opportunity to give back to the people that matter in your life by making sure your friends have an absolute blast. So, how do you make sure your visitors have an unforgettably fun visit? 
It's easier said than done to find things you can be sure everyone would enjoy. The trick, therefore, is to pack in as many activities as you can in the little time you all have together. This way, you can make sure you include something for each person, and you'll end up giving your friends an experience that has them so tired, they'll never forget it! Here are our four tips for fun things to do when you have visitors.
Attend a Concert
Nothing gets the party going like putting on some loud music and dancing like there's no tomorrow. Besides, everyone can enjoy a good loud show every now and then. Take your friends to the coolest concert scene in your city! There's no shortage of new talent sprouting its head in underground clubs, and if you ask around, you're bound to discover something that will blow you away. 
It's also a great way to let your night out be more than just drinking and dancing to generic tunes. You can make the trip more memorable by getting your friends some souvenirs to remember the night by. Acoustic guitar picks are an excellent idea if you've just witnessed some incredible acoustic covers! Or why not grab a poster or two and see if you can get the band to autograph it for you?
Attend a Local Comedy Show
Stand-up comedy and improv sketches are becoming more and more relevant in this day and age. How could they not, especially when the world is finding that the best way to cope with our collective existential dread is to find respite in humor? And, after all, nothing brings people together quite like laughter. 
Having some drinks together at the local watering hole is decidedly more boring than having some drinks combined with a few laughing fits, together, at an upbeat comedy club. Take your friends out to a local comedy show to add some positively good vibes to the trip. Amp up your hosting skills by following the comedy up with some great food, and you've got yourself a night to remember!
Go to Local Artisan Shops
If any of your friends are into the vintage vibe, they're probably going to love exploring local small shops. Oftentimes you can also find antique dealers operating in dusty shops with all sorts of fun trinkets and novelties. Someone might end up finding some old-fashioned jewelry, too! You could also take a look at some of the local craftsmen selling handmade items in their small shops. 
Not only do these shops have a super cozy and inviting environment, but you will also probably meet someone interesting who's passionate about a rare skill. All this, plus you don't want to discount the possibility that one of your friends might discover some essential lacy scarves for this winter, or other adorable must-have accessories to perk you up!
Explore Some History
There's nothing like getting to know a place for its history. While you can always take your friends out to a local museum, showing them the lived history of the area might be more appealing to some. Sightseeing an old monument could spark something in a history nerd, or just walking around in an older part of town could bring someone the kind of warm comfort that only comes from feeling the presence of something far older than yourself. 
Enjoy a fascinating experience of viewing a town or city not from the lens of the present, but that of the past, and take your friends on the enriching journey with you! There's something about immersing yourself in a landmark or historical icon that can help better connect you with both your roots and your love of all things related to the past.
All in all, you can rest assured that there's no shortage of amazing ideas to make your friends feel like they really got to know your place of living. What better way could you make their trip memorable than by giving them distinct pieces of the local experience? And by sharing these experiences with them, you can help ensure that you and your friends make wonderful memories to look back onto fondly for years to come!