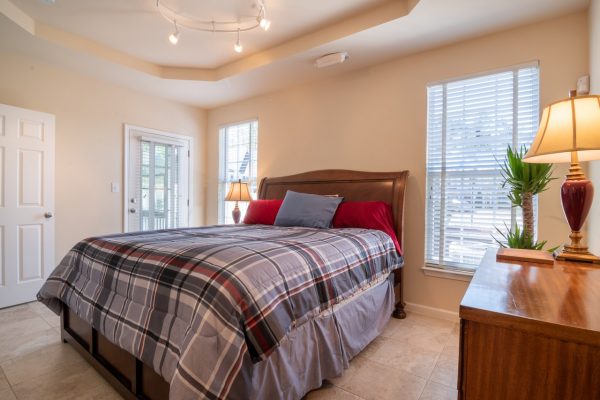 During the colder winter months, your home needs to be 
cozy, homey, and inviting
. Fortunately, decorating for winter doesn't need to be complex or expensive. A mix of winter-themed accessories, rich textures, and the right lighting can work together to reflect the season and 
make your home the perfect place
 to settle in and get cozy for winter.
Update your accessories 
Updating your accessories is a simple yet effective way to give your home a snug, winter vibe. For example, switching out your classic white candlesticks for ones in wintery shades like light blue or silver can add color to your space while enhancing the seasonal feel. Blue or silver candlesticks are also more unique than white and yet still maintain a timeless look. Additionally, investing in a chic log basket lets you keep firewood stylishly on display while also being useful whenever you want to warm up by the fireplace. Lastly, don't forget to look for a beautiful
Christmas decoration collection
to brighten up your home for the holidays.
Incorporate rich textures 
Switching up the fabrics and textures in your space is a key way to change the overall seasonal mood. Light and airy fabrics, although perfect for summer, can make a room feel cold and empty in the winter months. By incorporating a variety of rich textures like faux fur, velvet, and wool, you can add warmth, depth, and a touch of luxury throughout your home — which is what winter is all about. For example, 
switching to warmer blankets in your bedroom
 is a simple way to switch up textures and inject style. Warmer blankets made from materials like cashmere, cotton fleece, and wool also help ensure you
stay warm and comfortable
 during long winter nights.
Play with lightning
Don't forget to also update your lighting for winter; the right
lighting can transform your space
while adding warmth and coziness. For example, swapping out old lamp shades for new ones can help you create a fresh new look while being a much cheaper alternative to buying an entirely new lamp. Heavier-grade linen fabric lampshades are ideal for winter as they offer warmth and a natural feel. Adding twinkling Christmas lights around your doorways is also a simple, inexpensive way to create a beautiful, soft glow around your home.
Updating your home for winter doesn't have to be complicated, time-consuming, or expensive. By winterizing your accessories, incorporating rich textures, and updating your lighting, you can easily create a cozy, winter-ready home.