When you think of bachelorette parties, you think of things like raunchy games, lots of drinking, and strippers. While this is certainly one way for the bride-to-be to celebrate her last moments as a single woman, it's not the only option. Not every woman is interested in a sexually-charged night out with her closest friends and family before the most important day of her life. Honestly, most women just want to let their hair down and have a good time.
If you've been tasked with planning the bachelorette party, remember, it's all about the bride-to-be and her happiness. Try to think of things she likes to do that you could turn into a fun-filled day or weekend that she'll never forget. If you're having trouble coming up with ideas, use some of these listed below for inspiration.
Paint & Sip
Is the bride-to-be the artistic type? Perhaps she's a lover of wine? Either way, a paint & sip party with the girls will pique her interests. You can check for paint & sip events near you or plan an entire event at home. All you need are a few easels, canvases, paints, brushes, some great wine, and even better snacks, and you've got yourself a fun bachelorette party.
Winery Tours
If she's really into wine, touring a winery or two may be a better bachelorette event. Do some research to find out which wineries are hosting tastings in the upcoming weeks. Some wineries even have classes that teach you how to pair wines with meals or create your own wine, which can be a lot of fun. Then, you and the girls can sip on your favorite bubbly as you gaze at the beautiful scenery before taking a stroll through the winery.
Casino Resorts
If you plan on making a weekend of your bachelorette festivities? Then, why not reserve your stay at a casino resort? The resort will have everything you ladies need to have a fantastic time. From the lush and lavish furniture and amenities to activities ranging from casino poker to live shows, you'll have a blast.
Night On the Town
When is the last time that you guys got together for a fun night on the town? If it's been a while, the bachelorette party is the perfect occasion. You can all get dressed up, hit your favorite restaurant for a bite to eat, then head over to a nearby nightclub to shake your groove thing to the music. Maybe there is a comedy show or live concert you guys have been dying to see that could be the perfect nightcap to your evening.
Spa Day
If there's something any bride-to-be could use after the stress of planning a wedding for months, it's a day of pampering. Spoil her like the queen she is by booking an appointment for a massage and facial at a nearby spa. If you'd like to personalize it, you could always have a spa day at your house and invite a few of her friends over. You could purchase facial masks, essential oils, and manicure kits for a bit of self-care, then hire a massage therapist to give you ladies the rubdown of a lifetime.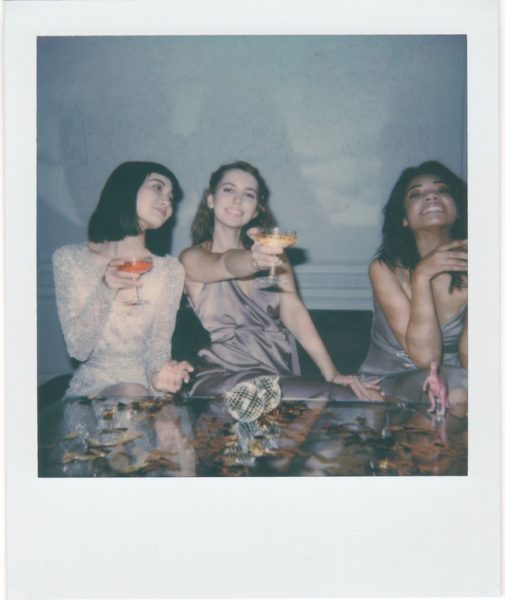 Girl's Night In
Going out can be a lot of fun, but if the bride-to-be is more of an introvert, perhaps a girl's night in would appeal to her. Sleepovers aren't just for kids. They can be a great way to bond with your friends. Decide on a few activities you guys can do, like crafts, playing games, giving each other manicures, or watching movies. Make sure you have plenty of food, snacks, and alcoholic beverages on hand to keep the good times rolling through the night.
Bachelorette parties aren't all about the people the bride-to-be won't be able to encounter anymore as a married woman. It's about the celebration of her entering the next chapter of her life. Make this "last hoorah" one she'll remember for years to come by selecting activities or events that appeal to her interests and inviting the people that mean the most to celebrate.