Note: This post has been sponsored by Dannon. I received product and compensation to facilitate this post. All opinions are strictly my own.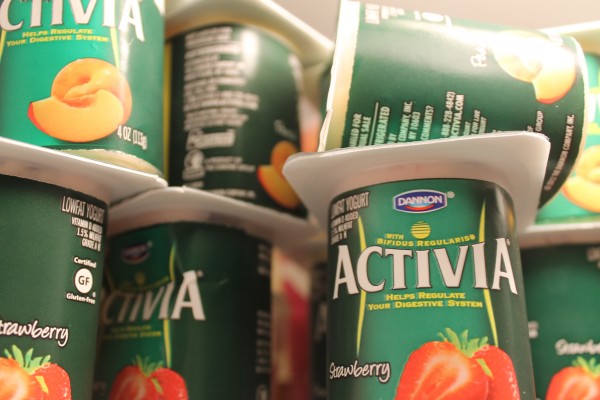 Habits don't just HAPPEN, they come from doing the same thing over and over again until one day you realize that the action has become part of your daily routine. While I'm still working on creating SOME habits (like relaxing and focusing more when I eat), there are others that I've been able to fuse into my life easily.
I've added Activia to my diet twice a day.
Once in the morning as my probiotic wake-up boost, and the other in the evening as a sweet treat before bedtime. Since it's a pleasurable experience it was easy to do, but the reality is that it's JUST as easy to FORGET if you don't commit to making your health a part of your regular routine.
6 TIPS to make the Activia "habit" stick
1. Start slowly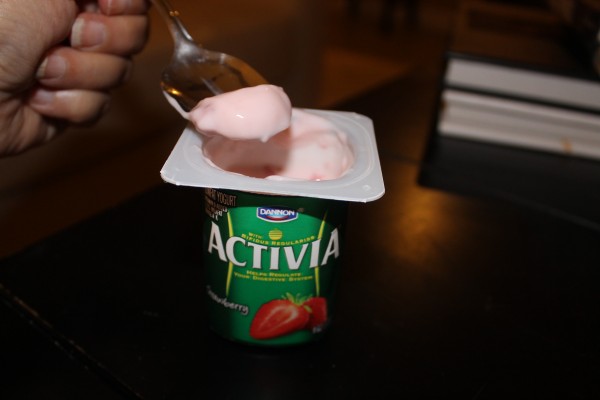 If you haven't even TRIED Activia – grab a few of your favorite flavors and test to see which you like. You'll soon find favorites that are a real TREAT. I've been eating fruit flavors for a LONG time, and just discovered that I LOVE, LOVE, LOVE the Activia Vanilla. So TRY a variety.
2. Make ONE change at a time
Overwhelming yourself with too many changes can backfire. Take your time and make one stick before going on to the next habit (quitting smoking, adding Activia & working out twice a day – ALL at once is just too difficult).
2. Commit to 30 days
While the Activia challenge is 30 days, in order to see a real change, there's another reason to do it that long. Eating Activia twice a day for four weeks, as part of a balanced diet and healthy lifestyle, may help reduce the frequency of minor digestive issues like bloating, gas, discomfort and rumbling. PLUS, it takes THIRTY DAYS to make it a lifelong habit.
4. Add it to your calendar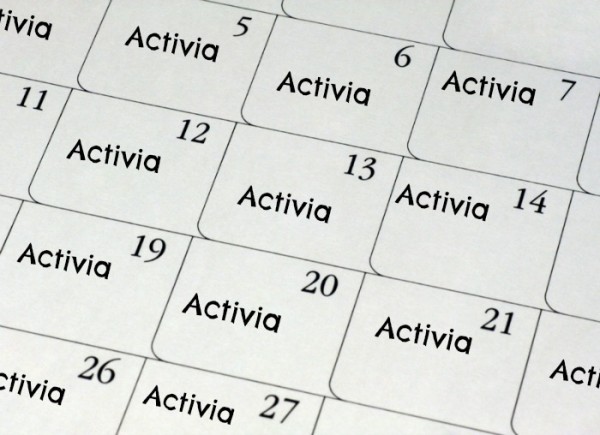 I find that a To-Do list with my new change added to my other activities helps. If you're not one to do that, mark your calendar once or twice a week as a gentle reminder.
5. Use the Buddy System
Finding a friend to do the Activia Challenge WITH YOU can be fun. Encouragement is ALWAYS a good thing…PLUS you can compare notes including how you're feeling and your favorite flavors.
6. Adding is easier than giving up
So, with the Activia Challenge it's definitely easier! Enjoying a treat is SO MUCH EASIER that stopping a bad habit.
Join Me & be my Activia Challenge Buddy!
Take the Activia Challenge along with me. I've already created MY habit, but I'm here to help you stick with yours. I feel better after only a  month of upping my Activia from once a day to twice a day.
For more information
Go to: ACTIVIA (& learn more about the Activia Challenge) – the challenge is ongoing through 11/30/2014
Our final Activia Winner is: 
Nicole L. – congratulations Nicole!