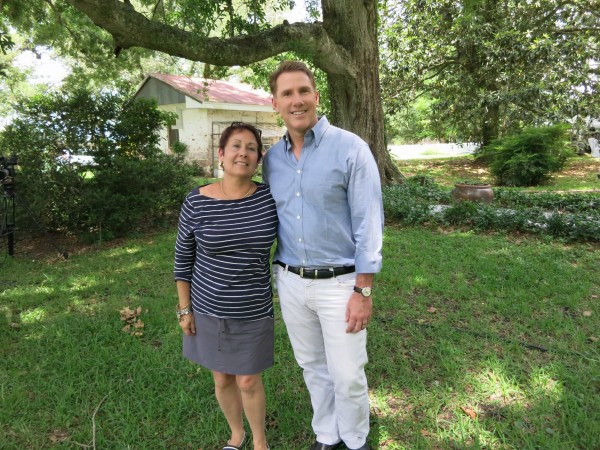 Once again I had the opportunity to spend some time with the man who writes those love stories that bring us to tears – Nicholas Sparks, on the set of his newest film THE BEST OF ME, coming to theaters on October 17, 2014. It's difficult not to fall in love with his characters, his books, his movies and even the actors and actresses chosen to be a part of his work. There is a chemistry that always seems to create the perfect storm and somehow they keep getting it right.
Based on the bestselling novel by acclaimed author Nicholas Sparks, The Best of Me tells the story of Dawson and Amanda, two former high school sweethearts who find themselves reunited after 20 years apart, when they return to their small town for the funeral of a beloved friend. Their bittersweet reunion reignites the love they've never forgotten, but soon they discover the forces that drove them apart twenty years ago live on, posing even more serious threats today. Spanning decades, this epic love story captures the enduring power of our first true love, and the wrenching choices we face when confronted with elusive second chances.

The Best of Me stars James Marsden, Michelle Monaghan, Luke Bracey and Liana Liberato.
After checking out "base camp" (where the actors and crew trailers spend their time when not on set), we headed to the historic Magnolia Plantation near New Orleans in Natchitoches Parish , LA. You'll recognize this house from movies and shows such as 12 Years a Slave, Ghost Adventures (the plantation is supposedly haunted), and others.  While we weren't allowed inside the magnificent house (no messing with the shooting and sound stage), I was front and center for all of the outdoor scenes being shot that day, as well as some time spent interviewing and just chatting with Nicholas Sparks, James Marsden, Luke Bracey,  Liana Liberato, and Michelle Monaghan. I'll have the inside scoop from the talent for you TOMORROW!
Magical doesn't even begin to describe it…
On set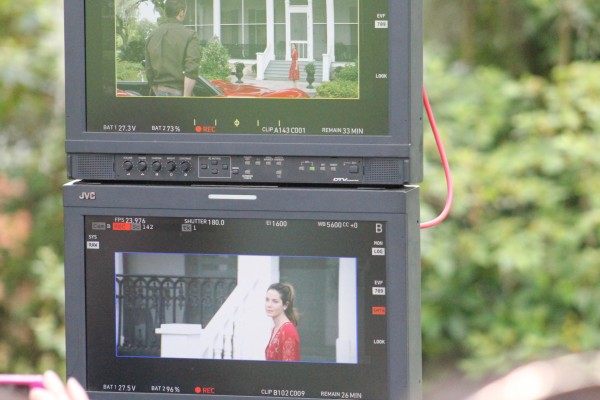 So as not to disturb the talent, we watched many of the scenes via the monitor, as we glanced beyond it so see the actors and crew actually working.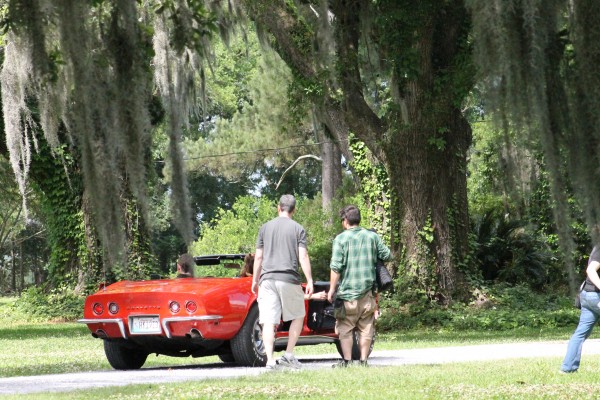 We were able to grab lunch with them, chat, and feel like a part of what was going on. It was a day of "special moments" that you just never forget.
Special Moment: Michelle Monaghan waved from the car in one of the scenes saying "Hi Bloggers" – yes, it was THAT kind of special (no, it won't make the movie cut).
He'll make you fall in love….again…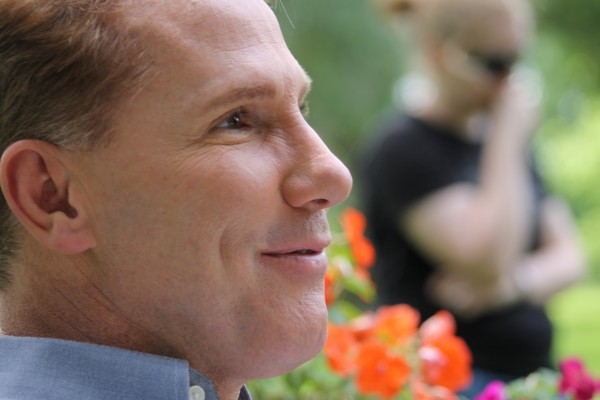 While I was there, I fell in love with Nicholas Sparks AGAIN. It's so easy to do (and if you read the book you know WHY).
I can't WAIT to see it!
Here's a sneak peak…
If you love Nicholas Sparks, love stories, James Marsden, and a beautiful setting. You're going to LOVE The Best of Me.
Opening Friday, October 17, 2014
Official Websites – #TheBestofMe
Thanks to my good friends at Relativity Media for inviting me. I am forever grateful!