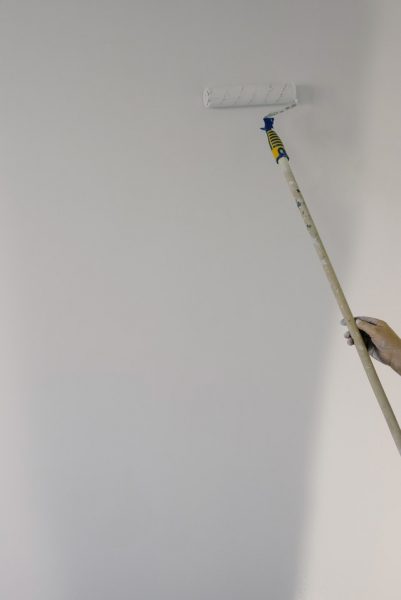 2020 is leaving us behind and it couldn't be soon enough. As we approach the New Year, it might be a good time to start thinking about your new decor for 2021. Now that we can get a real start on the new decade some surprising new changes and trends have been predicted by interior design industry professionals.
Some of these predictions state that neutral tones are to be replaced with bold colors; natural and earthy tones are to be used more and darker woods such as Mahogany, Walnut and Wenge are to be replaced by lighter colored ones.
The feature wall is set to remain, however, with one stipulation; wallpaper is to be used more. For the past few years, feature walls have been the center point of focus in a room by adding a brighter color to one wall in an otherwise neutral-colored room.
Since decorating with richer earth tones will add color to the entire room, a patterned or textured finish to a feature wall becomes necessary in order to avert the eye to a more comfortable area and looks best in rooms that aren't overcrowded with items, such as the bedroom.
Many luxury hotels use feature walls to bring their rooms alive since most hotel rooms usually consist of a bed, a couple of nightstands and a desk. By highlighting the wall where the bed is situated, the feature wall can take the focus away from the otherwise drab appearance of a hotel room and please the eye by focusing on the shiny, bright, or pleasantly patterned feature wall.
As you may already know, wallpapers come in a variety of pre-made geometric patterns, but modern wallpapers can also incorporate murals, artworks and textures. The variety of wallpapers available is vast and more info when planning a decor project is always needed, so plan carefully.
Unless you hire an extremely talented artist and one that will cost you an exuberant amount of money, using wallpaper for a feature or accent wall will work wonders. However, the feature wall isn't only used for accenting a specific room.
The feature wall can also be used in an inspired manner to glamorize other areas of the home such as a hallway, entrance or even on the ceiling. Long hallways especially, can be brought to life with an extended pattern down one side and a home reception area is transformed by a welcoming back wall while placing a feature wall pattern on the ceiling of a bright room allows for a stark contrast of colors in between. This is where wallpaper comes in handy.
The currently predicted trends include feature walls as an important part of 2021's interior design, and maybe beyond.
That being said, a feature wall doesn't always work and some rooms really don't need it. If a room is small it will most likely have too much in there, so it might be best to forego the feature wall as they can make a cluttered room seem smaller. Having said that, should the room be sparse, good use of a feature wall can make it seem larger and lighter.
Now, the first job creating a feature wall is selecting the actual wall to use. Randomly using any wall is the wrong way to go about it. You will need to consider the room's focal point. That is, where you want attention to shift. For example, you might be hanging a large screen TV on a wall in your lounge, so that wall would make for a good feature wall as attention will be centered around that TV, so everything else in the room is peripheral.
This means that you can get away with painting the other walls with a complimentary color while not having to worry about what goes where. The same theory works for other rooms such as the office where a fire mantel is present.
Be aware of where your attention is naturally placed and that is where your feature wall should be.
The next step of your feature wall is choosing the correct color. This might sound obvious, but, as anyone who enjoys decorating will tell you, it's very important to choose complementary colors for any room.
As mentioned earlier, neutral tones are out for 2021 and are to be replaced with rich and earthy tones. Some people might think that these tones are too much given that we have had bland neutral tones for a long time, and of course, the new assault of color might take some getting used to. However, since we have been inside for most of this year, bringing in some natural color seems logical.
Earth tones or natural colors aren't part of the traditional color wheel and mostly refers to any colors containing brown, which is associated with natural features such as trees, soil, and rocks, for example. But these rich tones can be complemented with other colors commonly associated with nature such as some greens, beiges, and even yellows. When used correctly, this hue can provide a feeling of warmth because of the closeness to nature that it conveys.
When choosing a color for your feature wall, consider the color of the room. If you have chosen a warming light jade green for your room then a cooling white color wouldn't work on an accent wall as the jade would drown it out. The cooling nature of light jade would need to be balanced by another warm and complementing color such as forest green, which might be better suited for the job.
Given that wallpapers can be patterned and textured, there's almost no limit to the fun you can have with them when designing a room. You could choose a wallpaper in the mentioned deep forest green with a tropical Polynesian green leaf pattern.
On the other hand, cream is considered an earthy tone and could be applied to a room with textured wood paneling wallpaper hung on the feature wall, which would look great in an office combined with light wood furniture.
Remember to always think about the complementary colors.
As the New Year quickly approaches, now is an excellent time to consider what you might like to do when Spring arrives. Many people like to decorate in the Springtime as they give their home the annual Spring clean, so getting a headstart on the planning now can really save you some trouble later on.