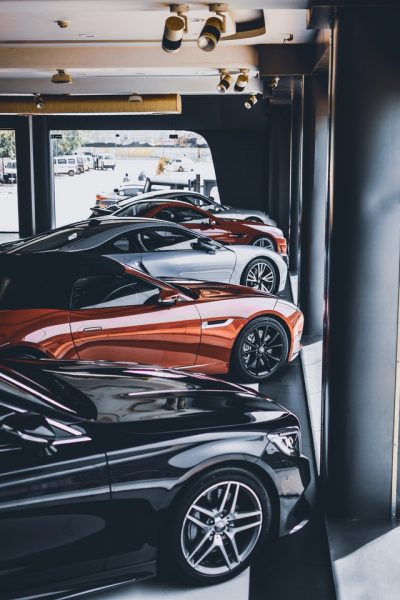 If you're in the market for a new luxury car, shopping for the latest-and-greatest model will transform your garage into the envy of the neighborhood. Maybe your favorite model has a new upgrade, or you are interested in a different make entirely. Whatever the case, splurging on state-of-the-art technology is always a turn in the right direction. While the classic tells of a luxury car are its immaculate interior and streamlined exterior, forward-thinking features showcased in new models are nothing at which to bat an eye. 
No matter your choice, these five luxury cars at the top of the current market all hold great attention to detail, destined to turn heads and render your new set of wheels the ultimate prized possession. Ready to start car shopping? Step into the driver's seat, and charge full speed ahead towards your dream car. 
Tips for selling your current vehicle in a snap
Luxury models of cars are in high demand, and if you need to swap that garage spot for a new model, getting rid of your old car quickly should be priority number one. Try selling to the dealership when picking up your new vehicle or listing it for an attractive price online. Maybe your neighbor's commuter car looks lonely in their driveway and is interested in purchasing your vehicle without the added commissions of a dealership. 
Car-buying services are another quick option. If you are looking for a solution that's equal parts speedy and environmentally friendly, try selling to a salvage yard, like Tear-A-Part, and make room for your new luxury model. With the help of salvage yard experts, you'll be cruising towards a new vehicle in record time. 
Audi A8 2021
Audi has long been making envy-worthy rides, and the new 2021 A8 does not disappoint. New driving assist technology makes the A8 a thing of the future. The A8 also has the classic luxury interior that you can expect from Audi. With natural wood accents and soft leather coating on every surface, not to mention an all-new surround-sound system, your new vehicle will send a shockwave of double-takes down around every street corner. 
BMW 7 Series 2021
The BMW 7 Series 2021 is the no-nonsense option of the current luxury vehicle market. It boasts a solid and efficient engine and promises a smooth ride. Its onboard infotainment system is one of the most intuitive to use, equipped with Apple CarPlay technology that syncs your phone to your car, so you stay connected and never miss a beat. 
Genesis G80 2021
If you're in the market for a desirable and unique car, the Genesis G80 2021 model is the right choice. Genesis is a niche make that has found its way to the top of the luxury market. This midsize sedan has all the attractive features you look for in a luxury ride: a panoramic sunroof, ventilated seats, rich leather materials, and a 21-speaker stereo system. Plus, it falls on the lower end of the price spectrum compared to other midsize luxury sedans. 
Mercedes-Benz E-Class 2021
The most refined version of the classic Mercedes-Benz E-Class is the 2021 model, the Mercedes-Benz luxury sedans' pinnacle. It matches its rivals and comes equipped with semi-autonomous technology, with driver-assist safety features. Its luxury interior is something of wonder, with supple leather seats, wood trim, and aluminum accents. It can seat up to seven passengers, and its colored LED lights make it a treat for the whole family. 
Tesla Model S 2021
Tesla is the most coveted luxury vehicle of recent years, and the Model S is the cherry on top of Tesla's lineup. The only electric car on this list, the Tesla Model S, is environmentally friendly while still ranking highly on the luxury vehicle market. It has a no-nonsense interior with attractive, uncluttered features and a top-of-the-line interface that makes the Model S a stunning piece of technology. 
Final thoughts
The standard of vehicles is changing, and the luxury market is fully loaded with reliable yet stylish options. Enhanced safety features are now as standard as leather seats in luxury vehicles. A new wave of technology is bringing about semi-autonomous driving features and streamlined onboard technology. With these options, you don't need to sacrifice any desired features for a well-equipped ride.