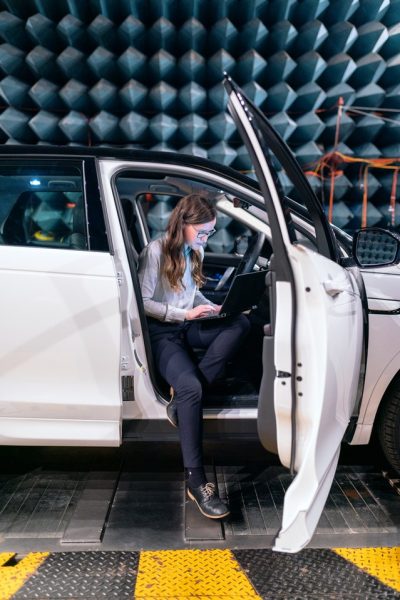 Roughly 
over 1 million people perish
 in road crashes each year and around 20-50 million experience injuries that often result to long-term disabilities. Road safety is vital to reduce accident, injury, and mortality rates. One way to improve the stats is to ensure that a vehicle is safe to drive and equipped with security features that will mitigate the effects of unavoidable crashes and collisions. If you are planning
to get a new ride
or swap your clunker for a better vehicle, here are the latest safety technologies you should seriously consider that can save your life and that of others.
Emergency Brake Systems
There are several reasons why accidents occur such as distracted driving, speeding, alcohol and drug use, and failure to obey traffic signs, among others. Unfortunately, the 
consequences of a road mishap
are devastating resulting in injuries, short-term or permanent disabilities, deaths, and damage to property. By hiring a
car accident law firm
, you can claim monetary payments to compensate for physical and mental pain, loss of productivity and income, and the cost of medical treatments and rehabilitation. Depending on the severity of the collision, you can file a lawsuit and negotiate a settlement.
In an ideal world, the best option is to avoid a motor accident or reduce the impact of a collision if unpreventable. One way to do this to drive a safe and reliable vehicle. For example, automatic emergency braking (AEB) activates your vehicle's brakes slowing down the car or avoiding obstacles if it senses an imminent crash. It reacts faster than you and can work also harder by increasing the pressure if it senses that you need to stop sooner. According to a ScienceDirect article, if vehicles are fitted with forward collision warning (FCW) and AEB, around 1 million crashes would have been avoided in 2014. AEB is an essential safety feature that can save lives and prevent accidents. Already up to 20 car manufacturers have committed to make it a standard feature in-vehicle lines by September 2022.
Advanced Driver Assist Features
In addition to automatic emergency braking systems, technology features that can react to dangers fast, lower driver fatigue, and improve traffic life are helpful. If you're the type who gets frazzled with tight parking spaces, technology can even park the car for you by just pushing a button. Some of the tech elements that you should look for 
include adaptive cruise control
(ACC),  a system that is designed to keep your vehicle moving at a set safe speed and obey the speed limits.  The system automatically makes the adjustments in speed so that your vehicle is at a secure distance from the car in front of you.
Another vital driver-assist feature is the lane departure warning. It will alert you by sound or light if your car is wandering into another lane and will also nudge you back in your track using the lane-keep assist feature. Make sure your new car has the blind-spot alert which will let you know if there's a car or object in your blind spot. Other useful elements in the driver assist package include cross-traffic alert and reverse brake.
Advanced safety features in cars can help reduce the number of accidents, injuries, and fatalities. Automatic braking systems and driver-assist features boost safety making roads and their users more secure.